Blogger Spotlight: Bianca Wessel, Little Scandinavian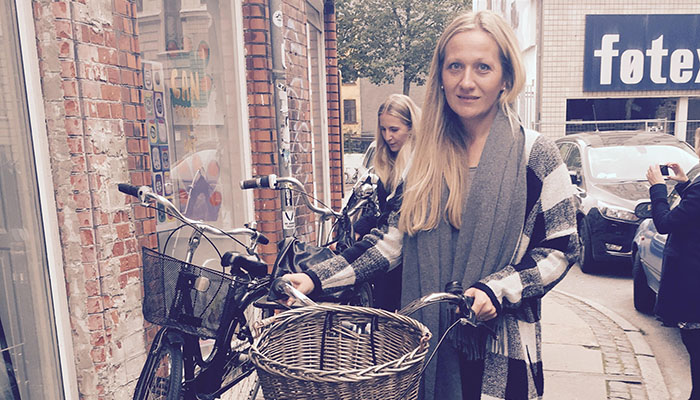 Blogger Spotlight with Bianca Wessel, author of top kids' fashion and lifestyle blog, Little Scandinavian. Bianca spoke to us about owning her Nordic Niche, why PRs should keep it short and sweet, and the importance of recognition.
Why should people read your blog? What makes it different? If you love Nordic nature and stunning landscapes, would like to visit modern and vibrant cities, looking for healthy and simple recipes, you prefer Scandinavian contemporary and minimalistic design, kids clothing that are made for kids whilst considering our environment, sleek and sophisticated womenswear ­ and a slow lifestyle? Then Little Scandinavian is the blog for you!
How do you measure the success of your website? By staying true to our Nordic niche, since 2009, establishing long term relationships with brands and companies with whom we share the same values, embark on exciting collaborations and projects and always pushing ourselves out there to be the one in the know, on trends and anything newsworthy and inspirational has been essential to our success, as well as having the patience to allow the blog to grow organically.
What advice would you give to someone who wants to start a blog? The most important advice is to blog about something you are passionate about. Find your niche to make sure you have something special to offer your readers. Also, find your voice, be true and honest.
How do you work with marketers and PRs? In many more ways than what I can describe here. Although Little Scandinavian do not offer directly sponsored posts we are always up for exciting projects, events and to hear news which is relevant to our niche.
How do you use social media to promote/share content? What are the challenges? You have the most amazing blog post published on your blog, but no one will be able to enjoy it unless they know about it. You need to feed it; If you picture the blog as a green plant, social media is the leaves which catches the sun and water to feed it, to keep it alive. To me social media as a tool is essential. I gather and curate my inspiration on Pinterest. I tweet with fellow bloggers, designers, PRs and friends of Little Scandinavian, I look after the Little Scandinavian community on Facebook and I give a small sneak peek into the world of Little Scandinavian 'behind the scenes' on Instagram. Next, I'm planning on doing vlogging, although my 14 year old daughter say I'm too old to be doing it.
What can PRs do in working better with you? Keep it short, sweet, personal and relevant. Stay in touch regularly and have all assets needed easy at hand.
What has been your blogging highlight? It's being invited biannually to the major fashion and design shows in Europe. Not only is it great for networking and an amazing experience in itself but it is essential when reporting on trends. But perhaps the biggest highlight has been the opportunities the blog has given me, to meet and get to know some truly talented and creative people. I have felt humble and truly honoured on many an occasion.
What will be big in your blogosphere in the coming months? I will focus more on all things Nordic, with more women's fashion and style, more food inspiration and yummy recipes and more travel ­ amazing holiday ideas and tips.
What does the Vuelio blog ranking mean for your blog? Little Scandinavian made it to the WGSN top kids fashion list just months after starting up the blog in 2009. And now I'm top kids fashion and lifestyle on Vuelio! Being so excited about these awards sounds perhaps slightly narcissistic but fact is that blogging is a lot of work and you have to be extremely driven and motivated to keep it up, as it's not much encouragement and praise besides a steady growing number of readers in analytics. So awards like these truly means a lot, together with comments and emails I receive from readers of the blog.
Little Scandinavian is currently one of Vuelio's Top 10 Kids' Fashion and Lifestyle Blogs.
https://www.vuelio.com/uk/wp-content/uploads/2015/12/Little-Scandinavian-Blog.jpg
400
700
Jake O'Neill
https://www.vuelio.com/uk/wp-content/uploads/2019/09/vuelio-logo.png
Jake O'Neill
2015-12-08 10:42:21
2015-12-08 10:42:21
Blogger Spotlight: Bianca Wessel, Little Scandinavian