Blogger Spotlight: Bonnie Rakhit, The Style Traveller
Founded by former fashion editor Bonnie Rakhit, The Style Traveller shows you how to travel in style. From luxury cruises to beach parties, Bonnie features the most exotic locations and provides updates on stylish weekend breaks, destination round-ups, and the best bars and clubs to visit. In this spotlight, Bonnie, who recently featured on our top ten luxury blog ranking chats to us about how she got into blogging, the places that are still on her bucket list, and why she never wants to stop exploring. 
How did you get into blogging? I'd already started my career path in journalism, after several years in the industry I became a Fashion Editor at Elle Magazine. I was travelling extensively across the globe on photo shoots and press trips, but I noticed that the only thing featured in the magazine was a model in a fashion photo shoot and nothing about all the cool hotels, boutique shopping areas, trendy restaurants and bars we'd visited on the trip. Also, I've always found it difficult knowing what to wear in different destinations before having ever been there, packing can be a tricky operation at times, so I decided to combine the two elements. I used my fashion knowledge for a 'What to Where' section and my love for exploring is ideal for 24 hour style guides to destinations, adding the two together gave me the perfect premise for a blog. I really wanted to share all of the exciting places I discovered on my travels. And so The Style Traveller was born.
What have been your favourite places that you've visited so far? I've been very lucky to visit some incredible destinations but my top three are Japan, because it's such an otherworldly experience. Cuba for its colourful and crumbling facades, it's incredible Instagram fodder. And the Ice hotel in Sweden because it's a totally immersive winter wonderland.
What places are still on your bucket list? I'm desperate to get out to Peru and discover more of South America. The world famous luxury Belmond trains have just introduced a route which travels from Lima to Machu Picchu which means you can travel in style. I do have a Peru trip planned in for later in the year. Also up there is Hawaii and Bora Bora.
What is your advice to people who want to experience a luxury travel? Do research prior to the trip and get info and advice from blogs and websites. Experiences vary so it's important to get an idea of what you want to gain from your trip. Many 'luxury' hotels can be generic, they may have a 5 star ratings but they lack character. Some of the most luxurious places I've stayed in haven't had any stars, but the service or experience has been incredibly special or experiential. My favourite hotels and accommodation are places which are in keeping with the culture of the destination and really give you a feeling for the place you are visiting. The feeling that you have travelled to somewhere you've never been before and the trip is made effortless by the excellent service, that's what luxury is for me.
Where is your pick for the best luxury destination of 2017? It's one of my favourite destinations anyway but this year India is celebrating 70 years of independence so there's a great feeling of jubilation and celebration in the country. Some of my favourite luxury hotel groups like Oberoi and Taj offer incredible luxury experiences, housed in converted palaces, so you really can imagine living like a king or a queen.
Where is your favourite place in the world? I have three, I know that's cheating! One is Rajesthan in India because of it's incredible history and picture postcard scenery. I love Tulum in Mexico for its magical vibe and incredible beaches. And always the boho, party girl at heart, Ibiza is like my second home.
Why did you choose to focus on the "luxury" side of travel? I didn't go out to focus on luxury but it sort of fell into my path over time. It was a niche which wasn't being explored at all when partnered with fashion and design, it's was more often linked to business travel or fine dining, so I thought it would be a good genre to focus on.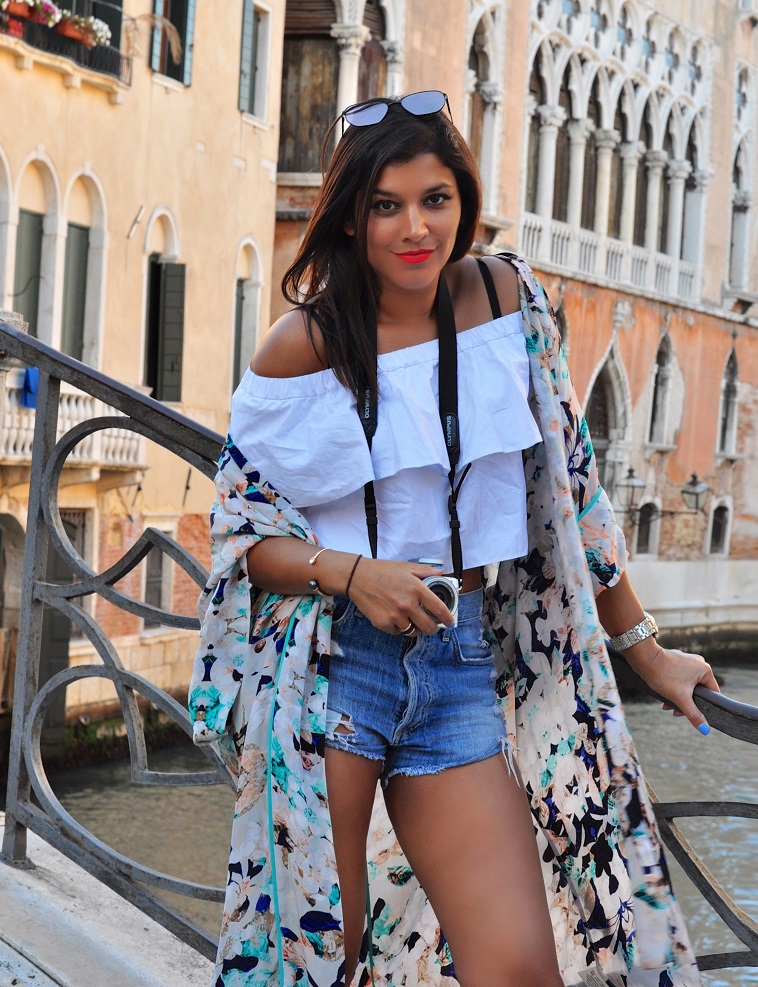 What has been your most successful blog post/article to date and what was it about? I have a strong fashion following on my blog so obviously many of the 'what to where' posts are very popular, giving advice about what to pack for specific destinations, photo shoots with targeted brands and also street style. My reader also likes wining, dining and partying in general, so as well as the 24-hour city guides, the 5 best nights out in Ibiza and in Tulum are big hitters for me.
What has travel taught you? That world is a huge and wonderful place and that it's important to be mindful, humble and kind. That life is a constant learning curve, we should never stop exploring or wanting to discover new things. The main lesson is to live for the moment and enjoy what's happening around me, right here, right now.
What kinds of campaigns do you like to work on? I work on a variety of campaigns and projects with hotel groups, tourism authorities, flight companies as well as clothing, beauty and lifestyle brands. Sponsored posts and social specifically tailored to the individual client needs are what I do most. As well as hosting events, presenting shows, writing news articles and a variety of social activities, such as Instagram takeovers, interviews and edits on the clients own channels.
How do you like to work with PRs? And how can they improve their blogger outreach? I work with PRs from travel, tourism, fashion and lifestyle. My main focus is luxury and brands who deal with aesthetics and design. It's important to me to build strong relationships and work on targeted projects together.
My main piece of advice when it comes to blogger outreach is to know the blog you're targeting and pitch specific clients that work with their target market. Cold calling or irrelevant emails waste everyone's time.
What will be big in your blogosphere in the coming months? Video and YouTube. I'll be launching my YouTube channel in the next month, so keep your eyes peeled for that one!
https://www.vuelio.com/uk/wp-content/uploads/2017/04/Bonnie-Rakhit-The-Style-Traveller.jpg
506
760
Holly Hodges
https://www.vuelio.com/uk/wp-content/uploads/2019/09/vuelio-logo.png
Holly Hodges
2017-04-21 09:55:58
2017-04-21 10:04:48
Blogger Spotlight: Bonnie Rakhit, The Style Traveller