Blogger Spotlight: Eve Greenow, Never Settle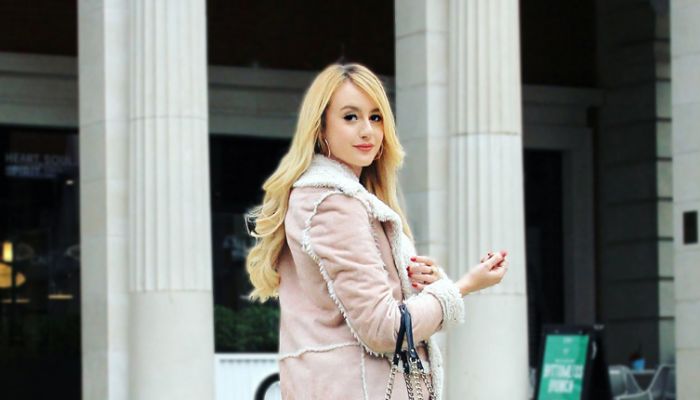 Eve Greenow writes Never Settle, the Top 10 Dating Relationship Blog. Started in 2015 after she got out of a toxic relationship, Eve uses her blog to encourage people to be happy – after all, you only live one life. We spoke to Eve about making a great first impression on a date, Valentine's Day and working with brands.
What makes your blog successful?
As with most bloggers, so much time and commitment goes into keeping up my blog, ensuring quality and relevant content. Never Settle pushes the latest trends to the forefront of discussion, tackling controversial and taboo subjects head on in a completely non-judgemental manner. With my content, I look to provide a range of outcomes and a way of achieving them, based on a mixture of personal experience and extensive psychological and sociological research.
My blog wasn't created to complain, gloat or judge anyone, it's there as a tool for anyone who wants to make themselves happier, better informed and ultimately more confident in their love lives. I hope that my posts are relatable, useful and encourage personal empowerment – that's why it's successful, because it genuinely helps people who have gone through similar situations.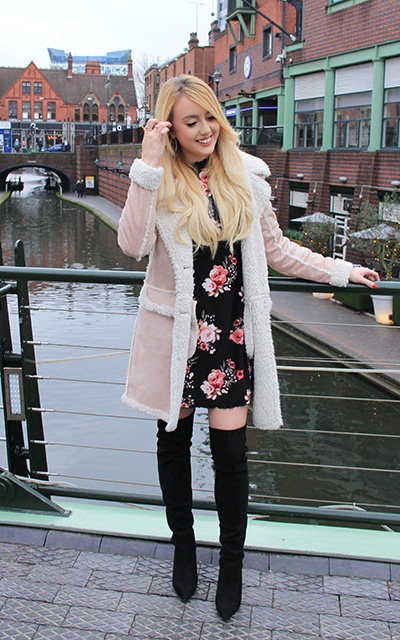 What's the best date you've ever been on?
The best date must have been geocaching around Aberystwyth when I was at University. It was different, and related to our conversations we'd had previously. It's basically treasure hunting using coordinates – sounds super nerdy but it's so fun searching for 'hidden treasure'. It meant we could just chat while walking along in the sun; doing something fun during the day. No awkward meals (I always end up becoming a messy nervous eater!) – just getting to know each other.
What top tips would you give to people to make a great impression on a first date?
Remember it's just two people meeting, avoid putting too much pressure on yourself or the situation. Listen attentively, avoid asking too many interrogatory questions (it's not an interview!), smile, be yourself and enjoy it!
What does Valentine's Day mean to you?
I am a true romantic, and I religiously write Valentine's Day content every year, both for the single and the coupled-up. Personally, I think we should celebrate our relationships every day, regardless of whether they are romantic or not. Friendships should be celebrated for their love too. But I'm definitely not one for a cuddly toy bear holding a heart!
How much is your content about you and your experiences, and how much is it about others?
I write a lot about experiences or topics I'm personally passionate about, or if I see a relationship on TV or a friend has a problem, usually it sparks me to write a post. I usually base my content on psychological and sociological research, with a smidgen of personal experience. Some posts in my lifestyle section are directly about me, and usually if they are I refer to myself in the first person. Many people think ALL of my posts are about me, but they're actually not. I have friends and family who ring me up after I post about cheating or breakups, when actually it's nothing to do with me!
I enjoy answering people in my new agony aunt section 'Ask Eve', where anyone can anonymously send in their relationship, dating or lifestyle questions.
What's your favourite topic to write about?
As sad as it sounds, I love writing about love. So, if any new psychological research is published to do with relationships, I enjoy exploring how it relates to other research, or my previous posts. Having people write in for 'Ask Eve', is really exciting, I love writing answers to the, it makes me really feel like I'm helping people more directly.
I wouldn't say it's my favourite thing to write about, but I also really appreciate my personal posts on mental health and lifestyle, I find it a really cathartic process, especially if it helps other people. Finally, writing break-up posts is super interesting to me, I want to bring as much comfort and help to those looking for it, so I try and craft my break-up posts to be as inspiring and motivating as possible – while ensuring that we allow ourselves to grieve properly rather than cover up our emotions.
How do you like to work with PRs and brands?
I like to ensure when I work with PR agencies and brands, that it's mutually beneficial. I don't generally accept work with brands that aren't relevant to my content (as it messes with the consistency of the site), but it's about ensuring that we work as a partnership, and both of us are happy with the content. Whether it be working on a giveaway or sponsored post, or reviews, I always love working together with brands and PR agencies to push conversions, ROI and give my readers something new and fresh to discover.


Are there any stand out campaigns that you have been involved with?
I really enjoyed working with LELO, the luxury Swedish pleasure brand, on their release of the SONA Cruise. Instead of simply reviewing or pushing people to buy, I explored the taboo subject of female masturbation – how female pleasure is really important, and the inner workings of the female anatomy.
I naturally introduced the product into the post, as the perfect product to explore and use to achieve mind-blowing orgasms. It had great engagement and a high CTR: women are intrigued but afraid to admit it out loud, so introducing a new product this way worked really well. I am an ongoing LELO affiliate, and love working with their products in general, whether it be in a gift guide or bringing my readers new, exciting products I know they'll love.
What do you call yourself (blogger/influencer/content creator)?
I call myself a blogger, as I consider myself as a writer overall. Although I love creating content for my social feeds and blog, the written content is what drives me and Never Settle.
What other blogs do you read?
I love reading other blogs, it's one of my favourite past times, and I really enjoy discovering new ones too! Some of my favourites are Hannah (The Giraffe's Life), Scarlett London, Naomi Narrative and Giulia Smith.
Eve Greenow and Never Settle are both listed with her blog on the Vuelio Influencer Database along with thousands of other leading bloggers, journalists and editors. 
https://www.vuelio.com/uk/wp-content/uploads/2018/02/Never-Settle.jpg
430
760
Merryn Williams
https://www.vuelio.com/uk/wp-content/uploads/2019/09/vuelio-logo.png
Merryn Williams
2018-02-07 08:15:47
2018-02-07 13:07:01
Blogger Spotlight: Eve Greenow, Never Settle