Blogger Spotlight: Justin Myers, The Guyliner
The Guyliner is an ever-changing blog from Justin Myers. Starting as an anonymous dating blog, Justin now covers everything about modern life, including LGBT issues and the Guardian Blind Date column. The Guyliner features on our Top Ten LGBT+ Blogs and here Justin shares with us his blogging ethos, being a writer, working with PR professionals and his advice for bloggers. 
How would you describe your blog?
My blog has had many incarnations over the years, all of which have kind of fused together into what it is today. I started out blogging about dates anonymously, before evolving into writing about dating in general, LGBT issues, and the crushing awkwardness of being alive in the 21st century, and now a large part of it is, inexplicably, a critical analysis of the Guardian Blind Date column. I'm never afraid to try something new, and I guess I've been lucky in that my readers have liked each version.
Why should people read your blog and what makes it different?
I'm not entirely convinced I'm doing anything massively original, but I guess I present things in an honest and passionate way. I'm never wilfully controversial or provocative – I am not afraid to be disliked but I do not go out of my way to encourage it like some writers – and I think it comes across that I mean what I say. My blog has heart, it is emotional. I'm not interested in free stuff or trying to sell anyone anything. People tell me they really like it.
What has been your blogging highlight?
I have written professionally for a long time, way before I started the blog, but I know for absolute certain I wouldn't have been offered my book deal without The Guyliner – my first novel, The Last Romeo, is out in 2018. That's the highlight of my career, really – I'm not sure I will top that one, or even want to try. A specific blog highlight would be difficult to pick out, but the reaction I get every time I tweet out an old post about my first kiss is quite something. When you write, and it touches someone, you feel both mortified and euphoric at the same time – I still don't think I'm used to it.
How have people reacted to issues highlighted in your blog?
Like I said earlier, while I'm no trailblazer, I think I stir something up with the things I write. I remind people of things they already knew, or experiences they've lived, or I shine a light on areas that some people may not be talking about. The blog led to me becoming an advice columnist for Gay Times, and often when I post, I get emails from readers saying 'me too' or 'that's really helped'. It's an incredible feeling to think you can reach people in this way, but giving out advice is a massive responsibility and one I take very seriously. It's always in the back of my mind whenever I write anything – someone is going to read this; how will it make them feel?
What types of campaigns do you prefer to work on?
I only accept commissions and write about things that interest me, or issues I know would be well received by my readers. Products and services don't really do it for me. I'm very wary of bloggers who are only in it for the freebies; I find trusting them very difficult, and as my readers' trust is paramount – much more important to me than a free T-shirt – I am loath to compromise it. Experiences or things that my readers will find relatable or ridiculous, that's what I'm interested in. Really, I am looking for writing commissions, rather than opportunities to promote stuff on my blog.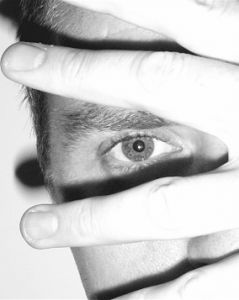 Is there any advice that you have for PRs that would like to work with you?
I don't accept guest posts ever and I say no to most things, to be honest. I prefer to take commissions that can be placed elsewhere rather than my blog – I write for a number of publications – unless it's very true to the core of what I do on The Guyliner. My reach on social far outstrips that of my blog – that's what PRs should probably concentrate on if they want to work with me. Anything that will suit my take on it is welcome – but it will be very much my take and I cannot promise it will be glowing.
What techniques do you use to make sure that you don't sacrifice on quality when working on sponsored content?
I don't do it! I say no to almost everything unless it's something I'm interested in. Anything I couldn't present in my own style or fit either on my blog or another publication I write for, I don't get involved with. I approach everything I write in the same way, whether it's for money or for myself: is this something I need to say? Am I presenting this in the best way possible? Are people going to read this and wonder why the hell I'm touching this subject? Will I read this again in a year or so and still be entertained and pleased with my work? If it's even half a no for any one of those, I won't even start drafting, let alone hit 'Publish'. All those criteria I set myself were born of previous experiences where maybe I didn't check myself as rigorously; I've never stopped learning. I want people to read something – even if they're not interested in the subject – and think 'that was great' or 'that was really well-written'. Fear that they won't keeps me from making too many mistakes, I hope.
Are there any trends that you can see changing the face of blogging?
The depressing political arena is making us more cynical and, as a result, I think humour is coming back to blogging. I hope so, anyway; I'm sick to death of reading really po-faced stuff that's more concerned with SEO and pleasing sponsors than actually taking a reader somewhere. The glamour does appear to be fading from the 'my life is fantastic' style of blogging – people are reading between the lines and seeing beyond the filters. I know those people work really hard at cultivating their image and presenting a polished product, but much of it makes me uncomfortable or tires me out, and I think it's the same for a lot of other people too.
How frequently do you post on your blog?
I have a regular feature go live once a week. I wouldn't post more than twice-weekly – people get sick of you unless you're a known and trusted daily destination. I don't have time to keep that up and I'm lucky in that my audience doesn't particularly expect it of me. I tweet regularly to keep myself 'out there' and, like I say, I tend to get much more engagement with a thread on Twitter than I would a formal blog post. I like the immediacy of it too – I prefer conversations to broadcasts.
Do you have any tips for bloggers or businesses who want to improve their content strategy?
I don't really have a personal content strategy, and the work I've done for businesses varies case by case and is usually totally separate from my blog; I guess I would say to companies, please hire decent writers, not just someone who can type. And pay them. It's increasingly important to be an all-rounder these days, which I totally get, but it always seems to be the writing part that suffers over the others. Reading is not over. Longform is not dead. The hypnotic quick sell of video doesn't really seem to be capturing anyone's imagination, despite ad sales' and content strategists' obsession over it – I wish we could see more of a balance between copy and video.
To bloggers, I guess I'd say find a niche and be good at it. Be consistent. Have a voice that people want to return to, so that, eventually, they don't care what you write about, as long as you're writing. When people are contacting you saying, 'I really want to know what you think about this issue – you should write something', it's a great feeling. And you know you're doing something right.
The Guyliner features on the Vuelio Media Database along with thousands of other bloggers, influencers and journalists. 
https://www.vuelio.com/uk/wp-content/uploads/2017/07/blogger-spotlight-justin-myers-the-guyliner.jpg
435
760
Merryn Williams
https://www.vuelio.com/uk/wp-content/uploads/2023/09/vuelio-logo-200px.png
Merryn Williams
2017-07-06 10:48:21
2017-07-07 08:59:43
Blogger Spotlight: Justin Myers, The Guyliner