Blogger Spotlight: Monica Stott, The Travel Hack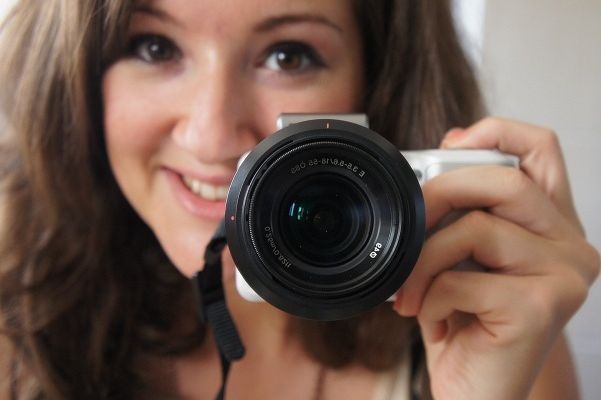 Authored by a collection of different jet-setting writers, The Travel Hack offers great insight into top travel destinations and tips for those on a budget. Founded in 2009 by Monica Stott, the blog is now one of the world's leading travel sites, proving that you can travel with style and experience luxury without ending up out of pocket. In this spotlight Monica Stott chats to us about how she builds relationships with PRs, engaging with platforms like SnapChat and why the lines between blogging niches will become more integrated this year.
Why should people read your blog? What makes it different? At The Travel Hack we have two main focuses – weekend breaks and affordable luxury. We love luxury travel but without the huge price tags so we're constantly searching for hotels, restaurants and activities that give us a luxury experience on a budget. We like to share our tips and advice to save money – but without eating super noodles and staying in dorm rooms!
We know most of our readers are busy professionals with limited annual leave so long weekenders are the most popular type of travels for us. We try to encourage people to take as many weekend breaks as they possibly can and make the most out of every weekend.
How do you measure the success of your website? We measure all the important stats like page views and followers but success is really the one-to-one connection we build with our followers. There's nothing better than getting an email saying, 'Thank you so much for your blog post about Menorca. I followed your itinerary and took all your recommendations and had the best weekend away ever.' This is when we know we're doing our jobs well!
What advice would you give to someone who wants to start a blog? Don't give up too soon. It takes a very long time to build up an audience for a blog and most people give up before they get to this stage. Blogging becomes so much easier when you realise your posts are influencing people's decisions – it just takes a long time to get to this stage.
How do you work with marketers and PRs? I tend to work with the same marketers and PRs over and over again. I prefer to build up professional relationships and often friendships with them and work on lots of campaigns throughout the year. We then know how one another works and it's a much easier process. I try to avoid one-off collaborations whenever possible.
How do you use social media to promote and share content? What are the challenges? I use each social media platform differently. Some platforms, like Snapchat and Instagram, are more for engagement rather than promoting content but that natural engagement often leads to new blog readers too.
The main challenge is making sure readers see my content but without forcing it on them every time they scroll through their feeds. I want them to see The Travel Hack but I don't want to bombard them.
What can PRs do in working better with you? Just realise that I'm a normal, busy person just like they are. I receive over 200 emails per day from brands, PRs and fellow bloggers and the ones I respond to are written from one human to another human. They've done their research, they know what The Travel Hack is about and they understand how bloggers work.
What has been your blogging highlight? Taking my family on a trip to the Maldives was pretty special. My partner proposed while we were out there and it was our first long-haul trip with our son so I'll never forget that trip. It was a place we could have never have visited if I weren't a blogger.
What will be big in your blogosphere in the coming months? Snapchat and video will continue to grow and the lines between blogging niches will blur. Fashion and beauty bloggers are often the stars of press trips and many travel bloggers are dipping their toes into lifestyle blogging in the hope of reaching a larger audience and expanding their reach.
https://www.vuelio.com/uk/wp-content/uploads/2016/07/Monica-Scott-Blogger-Spotlight.jpg
463
601
Jake O'Neill
https://www.vuelio.com/uk/wp-content/uploads/2019/09/vuelio-logo.png
Jake O'Neill
2016-07-05 13:31:49
2016-07-05 13:36:08
Blogger Spotlight: Monica Stott, The Travel Hack