Blogger Spotlight: Naomi Lewis, Naomi Narrative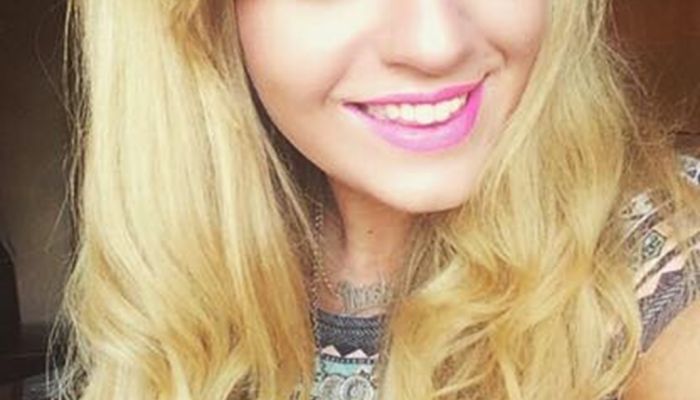 The urge to create Naomi Narrative stemmed from Naomi Lewis' bad experience of a first date. Realising that she had quite a few stories to tell about dating, relationships and sex, Naomi began to blog more frequently to vent her frustrations. From giving readers relationship advice in the digital age, to recommending the best sex toys, Naomi Narrative is an essential dating guide for single females. In this spotlight Naomi, who recently featured on our relationships and dating blog ranking chats to us about how she used her own experience of dating as inspiration for her blog, how opening up about her own life has allowed her to build relationships with her audience, working with PRs, and the growing influence of bloggers.    
Relationships can be a complicated topic, what encouraged you to start a blogging about this? I think it really came to a head when I'd been on one of the not-so-good dates that we all experience at one time or another. I'd come home to my flatmate and was ranting and raving about the night but trying to make it funny because let's face it – after a bad date – if you don't laugh, you'll cry – and my friend had said, "Aw, you should write about that!" and I did! From then on, I became a bit fixated on relationships. Not so much about being in one, but more about why we do what we do when we're single or in a relationship and what makes us do certain things. I've actually learned a lot about myself through writing my blog surprisingly, and now that I'm in a relationship, I've really taken my own advice!
Do you find that writing a dating blog encourages people to come to you for advice? Yes – definitely. I would never put myself out there as an agony aunt or dating expert – because I'm not either of those things – but after having done a hell of a lot of reading around dating, sex and relationships, I can always tell people what I've found out or what I know to be true. Sometimes, it takes someone else saying something to make a penny drop so I'm happy to chat, and as well as this, some people just need to get things off their chest to someone who can remain objective, which is something I can do too.
What do you think makes your blog different to your competitors? I guess there's a couple of things. I'm brutally honest, both in my writing and in my responses. I say things exactly how they are without sugar-coating and I think a tough-love approach with myself, and others, allows people to admit things to – and be honest with – themselves.
I've told lots of true stories about my own dates and relationships which has allowed people to open up about their own and be like "that happened to me too, wow, I thought I was the only one", so I guess that's comforting to some also!
As well as this, I'm a big researcher! Of course, my blogs are laced with personal opinion but there's a hell of a lot of evidence to back that up! I spend a lot of time on my blog (normally in the wee small hours) to make sure every detail is covered to ensure that everyone who reads my blog is empowered, informed and entertained!
How do you define the success of your blog? Do you do this through the level of engagement with your audience or unique visits? That's a tough one. Sure, the amount of followers you have is great and it's incredibly humbling to have so many people follow you, and to have thousands and thousands of views a month is just mindblowing!
However, I'm still a firm believer in blogging being all about the writing.
Of course, I've spent a lot of time formatting my blog so that it looks great (and I hope you think so too!) and making sure I've got a strong social media presence and high-quality images but generally speaking, the quality of the writing – I believe – is the most important, and if people comment on what's been written, it means that they've actually taken the time out of their day to read what I've got to say, and I couldn't be more grateful for that!
What has been your experience with working with PRs and marketers? I've had really mixed experiences actually. I've come across a few PRs who are absolutely wonderful and I've built some really strong relationships with them which are on-going because we respect each other's needs. However, sometimes, PRs try to take advantage which – I can understand to a point – but some expect the world for nothing and that's not how it works I guess. Generally speaking though, PRs are great and it's continual recognition that what you do works and works well!
How much planning, research and preparation do you need to execute your content marketing plan? I guess it's quite habitual now, but I'd say I spend about five-ten hours a week on my blog, that includes writing and marketing, with research this might take a little longer. It's just important to get everything right. A blog isn't the same as an essay, for instance. It's an online article, so you need to make sure there's the right amount of text and that it's formatted to suit an online reader, including images, links, videos, etc, and of course, planning where and when to share the content. There's a lot to it but as long as you're organised and turn it into a routine you can keep right on top of it!
How do you keep your content fresh and up to date with current dating trends? It's pretty easy if I'm honest.
Dating isn't a fad, it won't be here today and gone tomorrow, so there's always something being said – whether it's fact or opinion – on social media or in magazines or between friends – so it's important to keep your notes topped up at all times if something's mentioned or you see an article you might want to respond to.
The topic is never-ending which is what makes it so interesting to write about!
What kinds of PRs or campaigns are you interested in working with/on in the future? I'm totally open to anything because the beauty of dating is that it encompasses pretty much everything. What to eat, what to drink, what to wear, how to look, where to go, booking holidays, buying lingerie, the list is seemingly endless but there's always something that's relevant at the time which is great.
What are your thoughts on media databases, such as Vuelio? I think it's a strong idea and a database is something more brands should be taking advantage of. The amount of influence bloggers have these days is phenomenal in comparison to old media and to find the perfect one or two to fit your campaign is much easier using a medium such as this – highly recommend!
https://www.vuelio.com/uk/wp-content/uploads/2017/03/Naomi-Lewis_VuelioSpotlight.jpg
1031
1031
Jake O'Neill
https://www.vuelio.com/uk/wp-content/uploads/2023/09/vuelio-logo-200px.png
Jake O'Neill
2017-03-07 13:36:37
2017-03-07 13:36:37
Blogger Spotlight: Naomi Lewis, Naomi Narrative