Blogger Spotlight: Nigel Higgins, DIY Daddy
As a father of five (including twins), Nigel Higgins writes about the trials and tribulations of raising his children, while trying to maintain his sanity in his blog DIY Daddy. In this spotlight, Nigel Higgins talks about his busy life as a father, the challenges of finding balance, and how fatherhood changed him.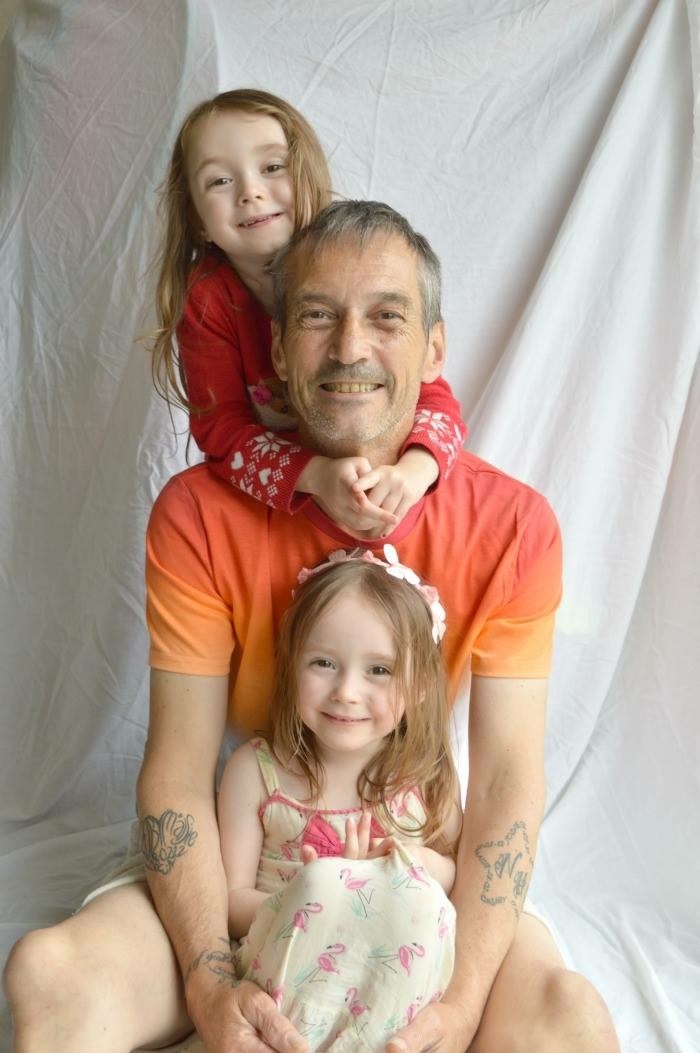 Tell us about your blog? My blog is primarily about being a father to five children. My children are aged 21, 19, 18 and I also have five-year-old twins. On my blog, I write about the ups and downs of my children's lives and the trials and tribulations that having five children entails. It's also about me and my own childhood. I talk about the dysfunctional family that I came from and the uphill struggle of life. Writing is my therapy to lay the ghosts of my past to rest. I also write about DIY, painting & decorating, giving tips from 20 years of experience of home maintenance and DIY.
What prompted you to document your life as a father in a blog? This is a great question! I could say that I was driven to write because I wanted my own corner of the internet, but that wouldn't be true. What actually happened was that two and a half years ago I had an accident at work and broke my wrist in four places. As a result, I was off work for six weeks. After just a week of laying about at home, I was very bored so I started a blog with a lot of help from my wife. The most interesting thing that I found was that I loved writing and particularly loved chronicling my children's lives and our life as a family.
How do you help your readers in their journey as a parent? I'm a father of five children and there is probably not much that I haven't experienced when it comes to parenting. Hopefully my readers can resonate with some of my experiences and think maybe we will try things that way and hopefully when things are not going right as parents, which have happened more times than I care to mention, if they read one of my posts they won't feel alone or isolated.
What is a typical day in the life of you as a dad? A typical day in my life? Wow! One word would describe it. Busy! I'm a part-time stay at home dad and I'm also a self-employed painter and decorator so it's always difficult to juggle all of those things at the same time. On a Monday I take my five-year-old twin girls to school then go straight to work and finish in time to pick the girls up. I then come home and cook tea, and then put the girls to bed around 7 pm. Then I collapse on the sofa!
How do you manage your blogging career and being a father? This is actually very easy. As a father of five, I try to make sure that my children come first and I do my best to only blog in the evening when my twins are in bed. This usually works out well, and blogging doesn't impact on me being a father. It's about finding the right balance.
How has fatherhood changed you? What did you learn about yourself after becoming a parent? Fatherhood changes everything about yourself. For me the moment my first child was born, I instantly knew I was born to be a dad. I easily accepted that I couldn't do what I wanted when I wanted and that really wasn't an issue to me. My selfish ways disappeared overnight.
I learnt what an all-consuming love was. It's that love that you would do anything for and I mean anything for your child. I think over the last 21 years I have done exactly that. I've made sure that I've done everything I possibly could to make my children happy.
How do you like to work with PRs? And how can they improve their blogger outreach? This is an interesting question. I have never had a problem with a PR. I personally like to be completely upfront about fees, deadlines and how they want the post to go.
The improvements that PR's could make as far as I'm concerned is just to be upfront with your best budget. The haggling and negotiation over fees really does irritate me! I have a set fee and as long as the budget is close to that then I will work with them.
What are the main challenges that fathers face? Fatherhood has numerous challenges and as far as I am concerned it's how you deal with them. Talking openly with your children is vitally important and no subject should be avoided. To name a few: sex, pregnancy and drugs. Hopefully, I believe your children never fear coming to talk to you about anything and seek your advice because, after all, being a teenager can be a minefield and if you can help your children over that hurdle they will go on to become responsible adults with a great future. So far I'm happy to say that my three older children are all doing ok, and I like to think I was a part of the reason why.
What advice would you give to a new dad or dad-to-be? This is very simple for me. Enjoy every single moment, especially when they are reaching those milestones as babies such as crawling, walking and talking. Always take the opportunity whenever you can to have family time. I guarantee you will never regret it and you will look back and have wonderful memories.
What's your secret tool; what is it that helps you to cope when the going gets tough? My wife, seriously! She keeps me grounded and helps me constantly to cope with the pressures of blogging and there is no doubt her love for me gets me through the tough times.
https://www.vuelio.com/uk/wp-content/uploads/2017/06/Blogger-Spotlight_Nigel-Higgins_DIY-Daddy.jpg
440
414
Holly Hodges
https://www.vuelio.com/uk/wp-content/uploads/2015/10/vuelio-logo-transparent.png
Holly Hodges
2017-06-14 09:42:54
2017-06-14 09:42:54
Blogger Spotlight: Nigel Higgins, DIY Daddy