Blogger Spotlight: Sarah Colvine, Brass Buttons & Confidence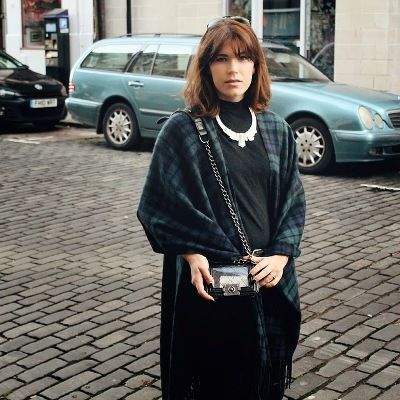 An interview with Sarah Colvine, author of Brass Buttons & Confidence, a fashion, lifestyle and beauty blog. Sarah spoke to us about what goes in to starting a new blog, the importance of networking with fellow bloggers and following best practices for better outreach. 
Why should people read your blog? What makes it different? With Brass Buttons & Confidence you get a bit of everything.  I'm honest with the content, so there will never be posts for the sake of it. If I feel excited or passionate about something, I want to tell people about it.
How do you measure the success of your website? I don't think I measure my blogs success quite the same as everyone else.  To me a successful blog post is when someone comes up to me and says 'oh I read your post, I loved it' or if there is a nice comment left.  If something I've written has given someone some inspiration for an outfit, a place to eat or an idea, then great.  I'm glad that I could help.
What's your favourite blog and why? My favourite blog right now belongs to Megan Ellaby, 'Pages by Megan'  her style is amazing! She works for ASOS and always features the best of what's on their website.  Her posts are 'easy breezy' and she really comes through as a nice person you would love to be friends with, and I think that's really important.  No one wants to read a blog if the person writing it seems like a wally.
What advice would you give to someone who wants to start a blog? I think you need to be prepared for it not always to go your way.  It's hard work, it takes a lot of time to get a good post together, and even then people might not read it.  But if you're honest and you love it.  Go for it.  Being a new blogger I always love reading other bloggers tips and tricks for keeping things fun and interesting, but I think the most important thing is to take your time.  Build something you can be proud of and always make sure you enjoy it, if it stops being fun it's just like any other job.
How do you work with marketers and PRs? I've not had too much experience with this really, but I've been contacted by a few PRs and marketers.  Right now as I am trying to grow my blog as much as I can, I'll always read on in emails and find out a bit about anyone contacting me.  I'll only ever feature something I like, that I would do, or buy myself.  It's obvious when PRs have taken the time to offer you something that suits you.
Who do you work with in brand marketing? PRs? SEOs? I work with brand marketing and PRs by writing up things in my blog, sending tweets or posting on Instagram.  You're following on all social media platforms is really important, it's important to give people good, honest opinions.
Can you list five best practices for blogger outreach? 
1. If you don't have Twitter, get it.  Engaging in blogger chats with other bloggers, with companies and PRs is one of the best things you can do.
2. Leave comments on other peoples blogs, but make sure they're worthwhile.  Leaving a link as a comment wont fly- interact, ask questions.
3. If you're lucky enough to get invited to blogger events, then go.  They're a great way to meet other bloggers, get involved with companies and spread the word about your own blog.
4. If you've written a blog post, make sure and link in the company that you've featured.  Send them a tweet, tag them on Instagram or even better, write an email.
5. Respond to bloggers who leave comments on your blog posts.  These people have enjoyed what you've written and have taken the time to say something nice, so say thanks!
What has been your blogging highlight? My blogging highlight so far…  I think the day that I reached 500 followers on Bloglovin is up there as one of them.  I never thought that after only 1 month I'd have that many people interested in the things I have to say.
https://www.vuelio.com/uk/wp-content/uploads/2015/04/Sarah-Colvine.jpg
400
400
Priyanka Dayal
https://www.vuelio.com/uk/wp-content/uploads/2023/09/vuelio-logo-200px.png
Priyanka Dayal
2015-04-10 08:45:08
2015-04-10 08:45:08
Blogger Spotlight: Sarah Colvine, Brass Buttons & Confidence