Blogger Spotlight: Stacey Orr of Stacebuds, a food blog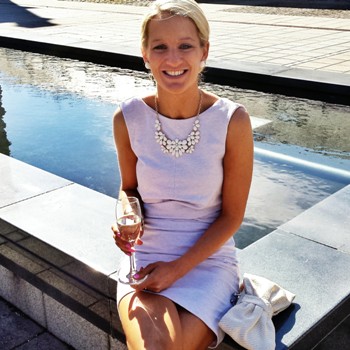 Blogger spotlight with Stacey Orr, author of Stacebuds, a blog covering food and restaurants in Edinburgh. Stacey talks to us about how her blog has evolved since it first started in 2013, working with marketers and the only best practice that matters for bloggers.  
Why should people read your blog? What makes it different? I have no experience in the food/hospitality industry so my blog is very much from the customers view point and the recipes from that of a home cook. My reviews are about being real and keeping in mind the everyday diner. I also like to keep in mind the restaurant itself. I understand that mistakes can be made and human error is inevitable in any industry so I try to be as fair as possible. I think that too many people are out there just now who want to be the Simon Cowell of the food Blogging world and criticise at every opportunity.
I just want to provide an honest opinion of a restaurant, the food, service, value for money and atmosphere. My recipes are a scrapbook for myself as well as any others who visit my blog and hopefully are a useful resource for readers.
How do you measure the success of your website? I think it is great when I put out a post and people retweet and share. Also when people talk and comment on my posts. I use Google Analytics to gauge reaction on posts and then I can see which styles/posts work best for the reader. To be honest it is great seeing my blog grow but I do it mainly for my own enjoyment.
What's your favourite blog and why? I really like Scotland Eats Out – our blogs are similar and I often read their reviews and want to try the restaurants. I also really like CopperMango – his photos are amazing and inspirational.
What advice would you give to someone who wants to start a blog? Your blog has to be on a subject that you are genuinely passionate about. That's all really; just enjoy it and everything else will follow.
How do you work with marketers and PRs? Sometimes I will be contacted about certain events or promotions. It really depends on whether these events are suitable for my blog or not before I accept. It's also handy knowing people who work in internet marketing as it makes it easy to weed out the people who are after links or trying to use my blog for their own gain.
Who do you work with in brand marketing? PRs? SEOs?  Directly with PRs on occasion, but only if contacted.
What are some best practices for blogger outreach? I do not like the idea of outreach as it is historically what people do to gain SEO value. I think that by nurturing relationships naturally with like-minded bloggers (mainly on Twitter) things have improved for my blog and it is growing as a result. There is only 1 best practice; be yourself.
What has been your blogging highlight? Recently I was asked to attend the opening of The Balvenie Room at Mark Greenaway's restaurant in Edinburgh. This included a seven course tasting menu with wine and it was fantastic.
What will be big in your blogosphere in the coming months? Edinburgh has so many restaurants; I have a list of restaurants I want to try that is never ending. Also recipe cards in PDF format will be added so people can print them off and use easily at home.
https://www.vuelio.com/uk/wp-content/uploads/2015/03/Stacey-Orr.jpg
350
350
Priyanka Dayal and Julie Hermans
https://www.vuelio.com/uk/wp-content/uploads/2019/09/vuelio-logo.png
Priyanka Dayal and Julie Hermans
2015-03-30 13:24:49
2015-03-30 13:24:49
Blogger Spotlight: Stacey Orr of Stacebuds, a food blog