Bloggers react to 'copycat blogger'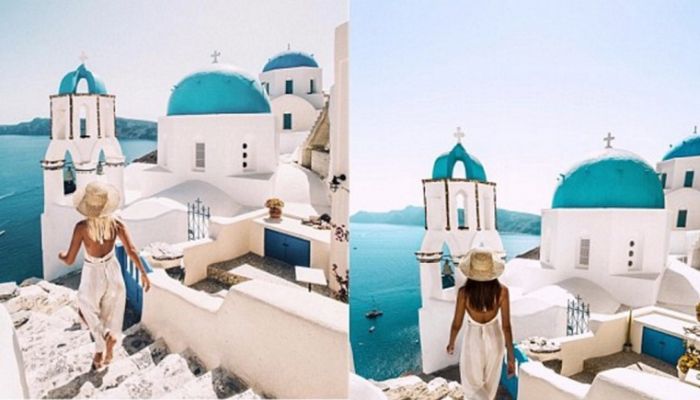 Last week the Daily Mail Online reported that pictures from travel blogger Lauren Bullen's social media accounts were being copied with precise detail by another blogger. Lauren, who has over two million followers across social media was alerted by other Instagram users that Diana Alexa had intentionally visited the same locations as her – imitating her poses, clothes, and even jewellery. 
The other woman, using the account @diana_alexa, has since set her account to private, but Lauren has made contact with her, and they are currently trying to resolve the issue between them.
With the growing influence bloggers now have, stories like this are becoming all too common, but what measures should be taken to prevent situations like this from happening again? Should bloggers who are found to be copying other influencers' content be punished? High profile bloggers share their thoughts with us on this tricky issue.
Victoria Brewood, Pommie travels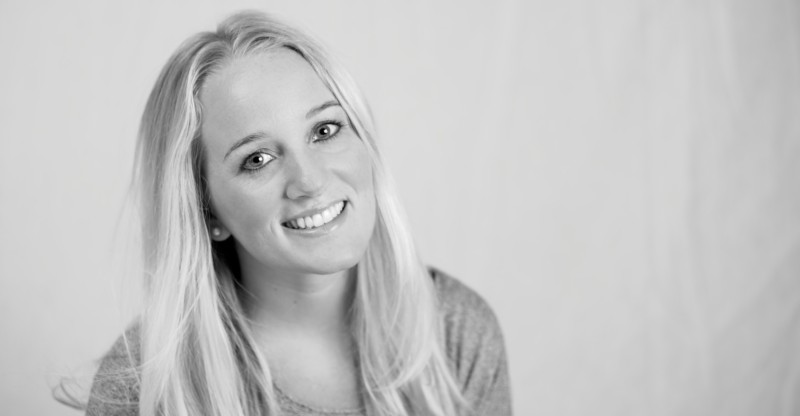 "To a certain extent, I think we all take ideas from other people on Instagram, whether it's a pose, a look or a location. I've seen so many bloggers copy photographer Murad Osmann – the guy whose girlfriend led him around the world. I myself have seen pictures of certain locations in London and thought "I should go there and get a photo of that". St Luke's Mews and Peggy Porshcen Cakes are heavily photographed by bloggers and I've gone and photographed those places too. But in this instance, this girl has completely crossed the line. Not only has she copied the locations, she's also copied the poses and the outfits. It is really bizarre and silly of her to think she wouldn't be caught out. It wouldn't be so bad if she'd just copied one or two images – but there are so many copycat photos on there!
"A person should be punished if they have broken copyright law but the question is, has she broken the law here? In this instance, she has copied the idea, but the photos are her own. She has used her own camera and her own image. That would be one for the legal professionals to decide. I think there is a lot of imitation that goes on in the blogging world and as the saying goes: "Imitation is the sincerest form of flattery." It would be very difficult to decide where to draw the line between emulation and outright copying.
"At the end of the day, I think it's up to the blogging and social media community to monitor this type of behaviour. If you spot someone imitating someone else's work, let them know. For instance, I have had several of my YouTube videos uploaded to someone else's channel as their own. Blatant copyright infringement. Fortunately, I have had viewers let me know and I've been able to notify YouTube. Another time, I had my entire website copied under a different domain name. It happens. I filed a DMCA takedown and the problem was eventually resolved."
Monica Stott, The Travel Hack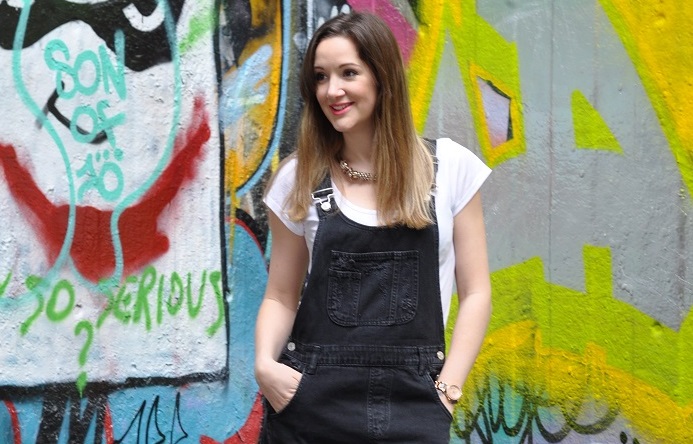 "I think it's strange that Diana felt the need to copy when she clearly takes fantastic photos even when she isn't copying Lauren. I think copying the photos is wrong but copying Lauren's itinerary is almost inevitable. As travel bloggers we're constantly recommending places to go, hotels to stay at and restaurants to eat at and when a follower takes that recommendation it's the best thing ever. We're always encouraging people to copy our travel itineraries but then get creeped out when people actually do.
"I think there's so much duplication among bloggers already and it's usually very difficult to prove so it would be difficult to punish.
"I don't think it is possible to stop people copying bloggers like this. Bloggers encourage their followers to buy the clothes they're wearing and visit the places they're visiting so it would be almost impossible to stop it happening. One blogger with a very small following copying a blogger with an enormous following is just a drop in the ocean. It becomes more of a problem when you've got 'big' bloggers copying each other as it devalues all bloggers and the hard work and creativity that goes into their photography."
Becky Padmore, GlobalGrasshopper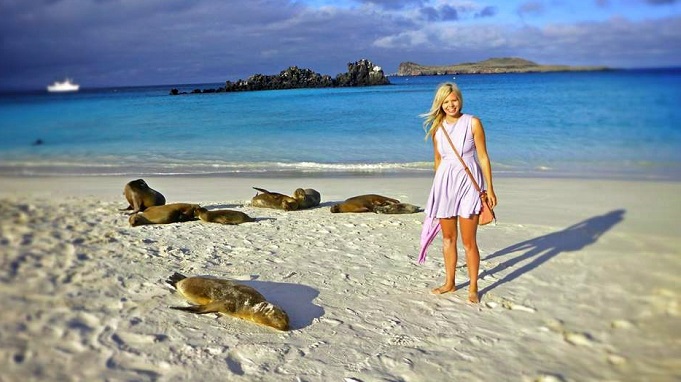 "I think it needs to be investigated more thoroughly and then appropriate actions need to be taken. Plagiarism, both with blogs and social media, sadly seems to be a growing trend. We've had our site scraped and directly copied more than a couple of times and it's incredibly frustrating knowing that we could be directly penalised by Google for duplicate content because someone else has ripped off our content. Also high-quality original content takes a lot of time and effort to produce and it shouldn't be so easy to copy and reproduce someone else's ideas.
"If a blogger is found to copying other bloggers, yes they definitely should be punished as it will send out a message that it's wrong just to direct steal someone's content or ideas."
"I think it should be easier to report plagiarism, whether it's to Google, Twitter, Instagram or Facebook. The offending account or site should then be investigated and then suspended or taken down depending on how serious and to what level the plagiarism took place. "
Kach, Two Monkeys Travel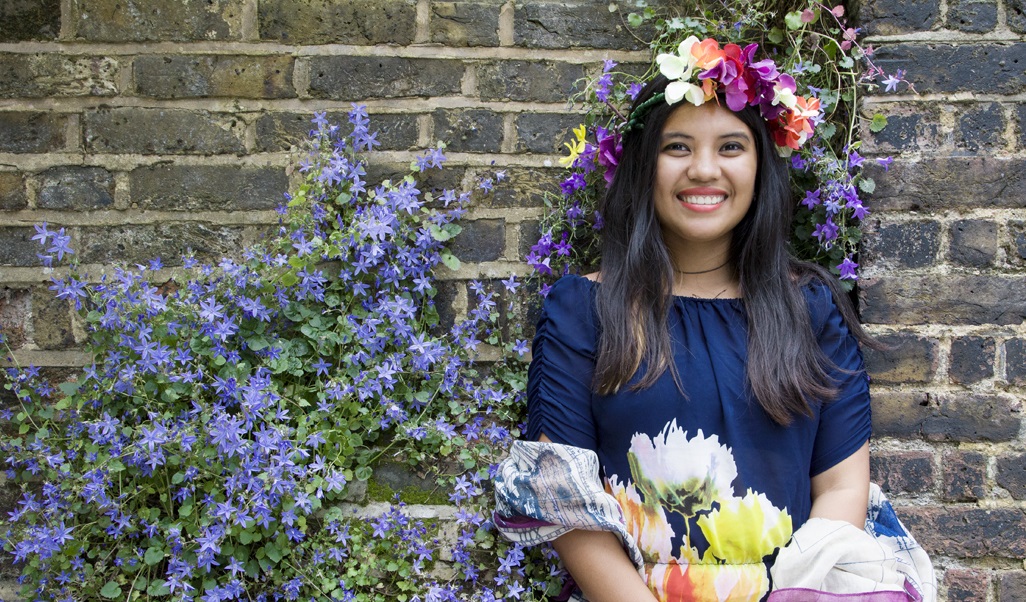 "I am not at all surprised to be honest, although I find it very amusing that they went to such lengths to create such precise copies! We have had our ideas and certain styles blatantly copied in the past, with one blogger even copying entire articles and tracking down the companies we were working with in order to approach them immediately afterwards. The thing is unless they are claiming to be you, in most cases they are probably not doing anything illegal.
"Whether or not there should be any form of punishment really depends on the extent of copying. In this case, Lauren Bullen's images themselves are automatically protected by copyright the moment she takes them, but the idea of taking a photo in the same spot, with very similar style and composition is not protected by copyright, because that would be ridiculous and impossible to enforce. On the other hand, if someone republishes your actual images or videos and claims them as their own, or republishes written content in the same way, then this is actual theft and easily enforceable. We deal with this on a weekly basis.
"In this case, I don't think that anything should be done to prevent it from happening again, because while it's certainly weird and a bit creepy, it's not illegal or harmful. All you have to do is look at the difference in engagement between the two Instagram accounts – it's huge! Then look more closely at the quality of the original images compared to the reproductions – the originals are better in every way; lighting, composition, clarity, balance, everything! The most important thing for any photographer, blogger, artist, writer or publisher to remember is that someone who tries to succeed by copying someone else will always be one step behind the original, essentially picking on the scraps left behind by the original and superior article. You can see this time and time again, the original will always be more valuable and in fact, poor imitations only highlight the quality of the real deal. Unless a clear breach of copyright or trademark is going on, I would advise anyone to laugh it off and carry on producing great stuff for your own audience!"
Ana Silva O'Reilly, Mrs. O Around the World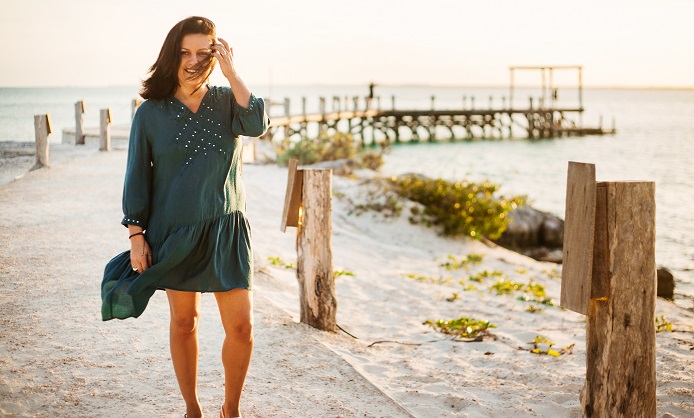 "To be very honest, I was completely caught by surprise. I personally thought that it was very strange. It reveals an obsession with someone else's life – and the lengths they went to go to each place, copy each pose, it just isn't normal behaviour in my opinion.
"Is the second person an actual blogger? I got the impression it was a normal person with way too much time in their hands and very little personality, to be honest.
"I think this is an extreme case and I am curious to see what the outcome will be. It has certainly raised the profile of the main blogger and the person isn't physically stalking her – as the images are taken later and there is no physical contact. But I would personally be a bit shaken. Nonetheless, if a travel bloggers' job is to inspire others, I do personally love when a reader takes the time (and thinks of me) when he/she is trying a new business class seat or at a particular hotel."
Ella Dvornik, I am Ella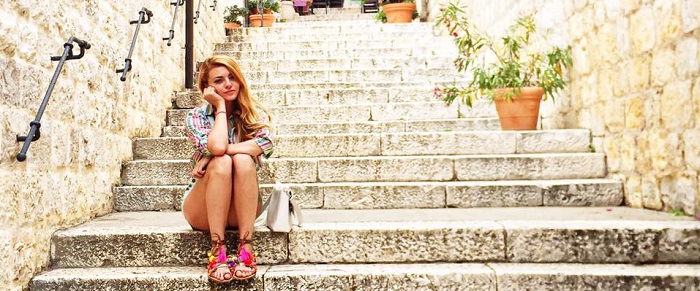 "What an interesting story. It is actually quite hard to say anything about it. The fact is the girl has gone to the same places and has taken the same shot, but she didn't steal the other girl's photo. It is a very tough one because public places are there to be taken photos of. I don't think there is much she can do at this point.
"To be honest it is quite freaky but I don't believe that law prohibits you from wearing the same swimsuit as someone or posing as someone. The fact she has given it attention only really makes it better for the copycat because now she is in the Daily Mail. I think the best thing to do is just ignore it. Or at least I would. The only thing she can really say about the copycat is that she is a stalker and possibly has an identity crisis. But when you are a public figure on the internet these things happen. If someone did that to me I would be scared for my safety, not for my Instagram account. That girl put a lot of effort to copy her, it makes my skin crawl.
"I believe there should be some sort of image recognition, so when the photo is exactly the same someone gets warned, but I don't think even that will help. I think that the biggest punishment to these people is the fact they are reliving someone else's life, and not living theirs. I mean to go to all of those places just to take the same photo as someone else, it's sad."
Cover photo credit Daily Mail Online
https://www.vuelio.com/uk/wp-content/uploads/2016/11/CopycatBlogger.jpg
435
835
Jake O'Neill
https://www.vuelio.com/uk/wp-content/uploads/2019/09/vuelio-logo.png
Jake O'Neill
2016-11-16 14:26:29
2019-09-10 15:44:23
Bloggers react to 'copycat blogger'