'Bloggers who work for free are doing themselves and other bloggers no good' Dan Toombs, The Curry Guy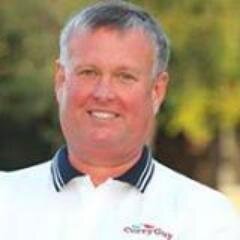 Spotlight with the UK's top food blogger, Dan Toombs, The Curry Guy. He spoke to us about a new app in the works, blogger-brand collaborations and how to keep them coming, the rules on sponsorship disclosure, PR best practices and more
What's new on The Curry Guy? I have been working on a new iphone/tablet app which will feature all of the most popular recipes from my blog. I am also writing my fourth e-cookbook which I plan to self publish as a printed cookbook.
Give us an example of a successful brand collaboration. What did you learn from it? Over the years I have worked with many different sponsors. Some have been with me for over three years. For a brand collaboration to work, it needs to be beneficial for both the sponsor and me. With three of the brands I work with, I have not only promoted them through my own blog but I have also started writing recipes for their blogs using their products. This helps keep their websites interesting by offering recipes with photographs demonstrating how their products can be used. From this I've learned that having successful partnerships with brands is not limited to writing my blog alone.
How do you use social media to promote/share content? What are the challenges? I have been active on social media for many years. I started using social media to promote my promotional products business, CompuGift back in 2008. I then realised I could use the same channels to promote my passion for cooking. I share recipes daily through Twitter, Facebook, Pinterest, Google Plus and a few others. This not only gets my food blog out there but it also promotes the brands whose products I use. The challenge is in promoting without being that guy who sounds like a commercial. I have found this to be quite easy now as the products I promote are photographed in the recipes people want to read and try.
What advice would you give to a someone who wants to start a blog? When I first started blogging, I posted recipes almost daily. This is essential as you do need a lot of good recipes on your blog if you want people to subscribe and return often. It is also important to have a strong social media following. It is the easiest way to let people know about your blog. From a business prospective, the blogger will also be someone brands want as a partner.
How do you work with PRs?   Many PRs still think that just because someone is a blogger, they will want to work for them for free. Some bloggers do work for free when they are just starting but they soon lose interest. I treat my blog as the successful business it is. When I work with PRs I look at ways my blog can help promote their clients' products. This could be through doing product reviews, writing recipes using their products or simply tweeting about their products. I feel my rates are very reasonable which is why I have been working with so many clients for so long. At the end of the day, my blog is a publicity machine that can promote brands. I agree prices with the PR depending on what they would like me to do. I then get to work promoting their client.
Do you feel bloggers need to be compensated for the work they do? Yes. Blogging and promoting is a lot of work that needs to be paid for. Bloggers who work for free are doing themselves and other bloggers no good.
What do you feel about sponsorship disclosure?  When I use a product or write a review, I always disclose when I have received free products or cash payment. I only promote products that I truly like and use. It is important that my readers know that I am promoting the product as part of my business.
List three best practices PRs need to follow for better blogger outreach?
1.) Find a blogger who engages regularly with a loyal and large audience that will be interested in the product you are promoting.
2.) Explain what you expect from the partnership with the blogger and set targets.
3.) If the partnership is working, keep it going. The more your client's products are promoted the better. This is good both for their client as it keeps their brand in the public eye and for the blogger who can rely on continued work.
What will be big in your blogosphere in the coming months? There are always new surprises. To be honest, I started my blog as a hobby because I enjoy cooking. Now I am very busy working for sponsors and I can't imagine that will slow down. Increasingly, brands are finding working with bloggers very beneficial and I love it. I think blogger/brand partnerships will increase substantially in the years ahead.
Editorial information on Dan Toombs, The Curry Guy and thousands of other media contacts and outlets, can be found in the Media Database.
https://www.vuelio.com/uk/wp-content/uploads/2015/09/The-Curry-Guy.png
350
524
Priyanka Dayal and Julie Hermans
https://www.vuelio.com/uk/wp-content/uploads/2019/09/vuelio-logo.png
Priyanka Dayal and Julie Hermans
2015-09-29 09:08:08
2015-09-29 14:17:48
'Bloggers who work for free are doing themselves and other bloggers no good' Dan Toombs, The Curry Guy