Can George Eustice deliver a greener Britain despite COVID-19?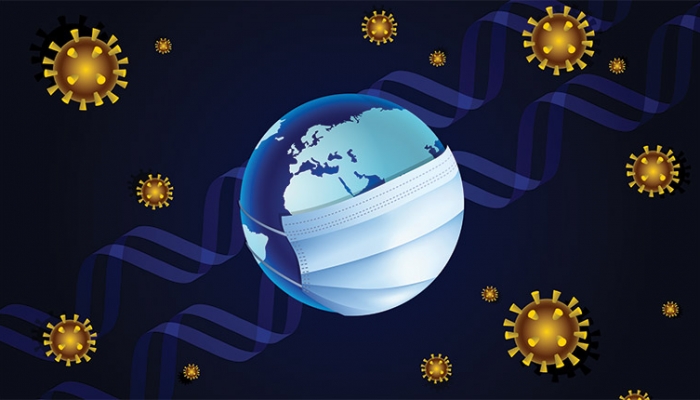 Last week's Environmental Audit Select Committee session with Environment, Food and Rural Affairs Secretary George Eustice served as a salutary reminder that even before the COVID-19 crisis, this Government had a lot on its plate.
Eustice is currently piloting three major bills through Parliament to replace European laws, but most attention in the session focused on just one of these – the Environment Bill. This has been disrupted by the pandemic, and he revealed that its committee stage may not resume until September.
The Minister tried to reassure MPs that this would not disrupt progress with establishing the UK's new environmental regime. The recruitment of the chair of the UK's new environmental watchdog, the Office for Environmental Protection (OEP) will apparently start soon along with discussions on staffing and its location. He explained that, even if the Bill hasn't got Royal Assent by December, the OEP could function on an administrative basis and continue to draw up its strategies.
What is clear is that Eustice doesn't see mere replacement of EU regulations as sufficient. The legacy he wants to leave is one in which the UK has embraced the opportunity of Brexit to improve on legislation. His claim was that, although well-intentioned, EU regulations often encouraged sub-optimal approaches, for example in the protection of harbour porpoises or, perhaps more significantly, on gene-editing.
It is likely that his vision for a positive change may run aground when it collides with the detail. Eustice attempted to dismiss concerns about the implications of a trade deal with the US for food, environmental and animal welfare standards through reference to the Conservative manifesto and a letter he'd written with International Trade Secretary Liz Truss. This is unlikely to prove sufficient to convince his opposition – farmers, environmentalists, and the MPs journalist Katy Balls recently termed 'Waitrose Conservatives'.
Other potential danger areas come from below the waves. Committee Chair Phillip Dunne asked why there'd been progress in less than half of the areas included within the 25 Year Environment Plan. The sole Green MP Caroline Lucas wondered why Eustice's department's environmental metrics didn't align with its objectives, such as on soil health or international biodiversity. And Labour's Barry Gardiner, newly returned to the backbenches, worried about the lack of expertise in local authorities' planning departments to deliver biodiversity net gain.
Overall, the session had an air of 'wait and see' – Eustice promised that progress was being made. But he's set himself ambitious goals and now needs to ensure that they are delivered. The pandemic might be a huge obstruction to environmental progress. The hope is that Eustice is not derailed and can make the chance of a 'green recovery' a reality.
https://www.vuelio.com/uk/wp-content/uploads/2020/06/Green-Britain-COVID-19.jpg
430
760
Thomas Stevenson
https://www.vuelio.com/uk/wp-content/uploads/2023/09/vuelio-logo-200px.png
Thomas Stevenson
2020-06-23 11:46:27
2020-06-23 11:46:27
Can George Eustice deliver a greener Britain despite COVID-19?