Cause-led comms: How to find out which case studies perform best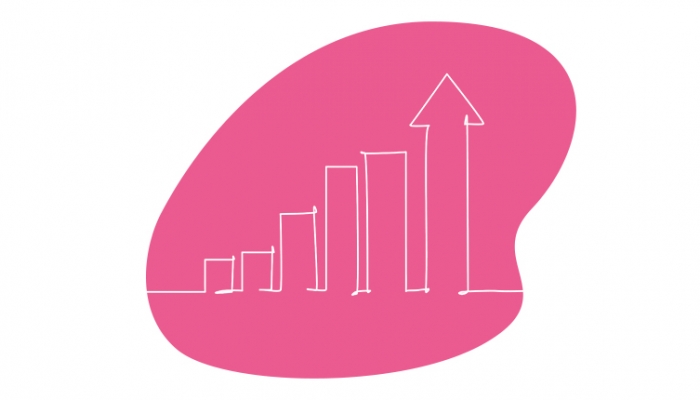 Case studies are an effective way to demonstrate the immediate impact that your organisation is having on those most impacted by the cause. Whether it's support that you have directly provided, or perhaps commentary on a relevant news story – case studies demonstrate action and thought leadership, boosting overall brand awareness and donor opportunities.
Here are six ways to find out which of yours are standing out from the crowd:
1. What does 'best' mean for you?
Everyone's definition of success is different, depending on the campaign and overall objective. Before you start measuring any media coverage, it's essential to understand what the 'best' looks like for both within your organisation and within your team..
For example, high volume doesn't always mean positive results — in fact, focusing on quantitative figures alone can massively distort your real performance and hide significant achievements. The quality of coverage is key; what if you have 50% less coverage than your competitor, but theirs was 50% more negative? What if all of their coverage was passive mentions and yours included headline hits? You get the idea.
Quality of coverage is particularly important when it comes to case studies. Knowing whether you want to be the most-talked about, the most positively-mentioned, most prominent etc., is a vital first step to the measurement process.
2. Visibility over time

Looking over a chosen period i.e. six months, which case studies are generating the most coverage? Which stories peaked quickly and which had a slow burn over a longer timeframe? Again, none of these are good nor bad – each of them depend on your goals entirely.
3. Key message penetration
Let's say the goal of your case study campaign is to promote the idea that your organisation – or perhaps a key spokesperson within it – is a go-to expert in the industry. Key message penetration is an effective way to measure the percentage of case study coverage that demonstrates this 'expert' reputation, and any other message you're keen to establish.
An effective way to do this is to build-out a concise list of key messages that you'd like to be embedded in your case study coverage, then when the campaign is over, measure which ones have been most-mentioned by your target publications and beyond.
4. Which spokespeople gain the most traction?
Many not-for-profits have several reputations to promote, e.g.. PDSA – alongside its board members, the animal welfare charity has several regular veterinarians that are identified by name in advice columns.
If a goal of yours is to promote the awareness of specific faces within the organisation, then it would be valuable to assess which names are most-to-least mentioned in your case studies and why. Remember, volume isn't everything — study how they're mentioned too and ensure it aligns with your goals.
5. Is it on your target media list?
Are any of your case studies being heard by your target audiences? If so, where and how many? Which ones are most picked up by the press?
A simple way to learn this is by taking all of your case study coverage over a certain campaign or time period and filtering it out to only display what appears in target publications. This list will provide several layers of insight into which case studies are performing 'best' in the media outlets that are most-relevant to your campaign goals.
Vuelio Insights' top tip: By doing the same thing for your competitors, it's possible to find new publications that are interested in similar case studies to yours and as a result, uncover a whole host of untapped media opportunities.
6. Vuelio's Impact Score
We get it – when time is scarce and the pressure is high, sometimes you just need a quick answer to move forward with your communications plan. The Vuelio Impact Score is a bespoke metric designed by our Insights team that offers you a simple, actionable, singular figure for your own combined goals.
For example, if you just want to know which case studies are getting the most volume and positive sentiment combined, the impact score tailors to this. Alternatively, you could be looking for case studies with the most positive CEO mentions – in comes the Vuelio Impact Score.
Ultimately, it's one thing to read the tips, but it's another to find the time and resources. The Vuelio Insights team does the work for you by creating expert-led, highly digestible media impact reports just for you, so you can see exactly how you're performing and feel confident in your next steps.
Want to learn more? Get in touch here.
https://www.vuelio.com/uk/wp-content/uploads/2023/11/Cause-led-case-studies.jpg
430
760
Hollie Parry
https://www.vuelio.com/uk/wp-content/uploads/2023/09/vuelio-logo-200px.png
Hollie Parry
2023-11-01 12:20:28
2023-11-01 16:34:11
Cause-led comms: How to find out which case studies perform best