CIPR publishes report on Race in PR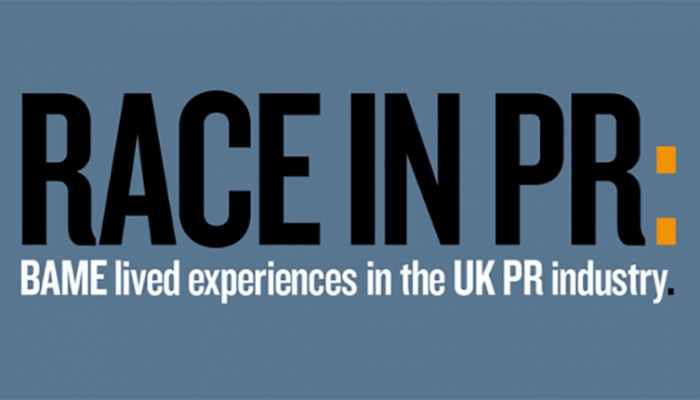 Experiences of racism, microaggressions and unconscious biases have been shared by BAME PR practitioners for the CIPR research report released today Race in the PR Workplace: BAME lived experiences in the UK PR industry.
Following the career journeys of its 17 BAME participants, the report highlights common struggles including harder work for fewer opportunities, being held to different standards than white colleagues and a lack of support when speaking up. A supporting Q&A has also been published by the CIPR to support the findings, detailing how the industry body plans to move its diversity and inclusion initiatives forward.
Part of the action being undertaken by the CIPR to help with equality issues raised in its State of the Profession reports over the last few years – which have shown the profession becoming less diverse over time – is the relaunch of its Diversity and Inclusion Network. The existing volunteer team will expand to become a member-wide group, welcoming those across the CIPR community to work together on improving the industry's record on equality.
Also included in the Race in PR report are details of BME PR Pros' launching programme The Blueprint, a scheme offering comms leaders ways to improve diversity within their teams, as well as the work of the Taylor Bennett Foundation, and BAME2020's 'No Turning Back' programme.
'The CIPR research is heartbreaking but unsurprising,' said BME PR Pros founder Elizabeth Bananuka. 'We are a sector full of people that want to talk about diversity but don't ever want to discuss or engage with racism or racial inequality. That don't ever want to ask why in 2020 an industry with so many agencies and organisations based in cities as ethnically diverse as London, Leeds, Manchester and Birmingham, can be 92% white and why the number of ethnic minorities has declined over the years.'
'This report has been a long time coming. You could say it is years overdue,' said CIPR 2020 President Jenni Field of the results. 'I'm pleased we're able to share these stories and I'm pleased with the work that has gone in to making our response a robust one. But I'm not proud of this report.
'None of us reading this should be.'
Read more from the Race in the PR Workplace: BAME lived experiences in the UK PR industry report on the CIPR website here.
https://www.vuelio.com/uk/wp-content/uploads/2020/06/Race-in-PR-CIPR.jpg
430
760
Phoebe-Jane Boyd
https://www.vuelio.com/uk/wp-content/uploads/2023/09/vuelio-logo-200px.png
Phoebe-Jane Boyd
2020-06-18 11:24:41
2020-06-18 11:26:01
CIPR publishes report on Race in PR