Lessons from the Content Marketing Show
Last week's Content Marketing Show was packed with interesting and informative talks, all about how marketers can help to make the journey from awareness and interest through to desire and action an easier path for would-be clients to tread – and with fewer drop-outs along the way. It also included great workshops covering all things content – I attended the Thursday session hosted by Tim Tucker.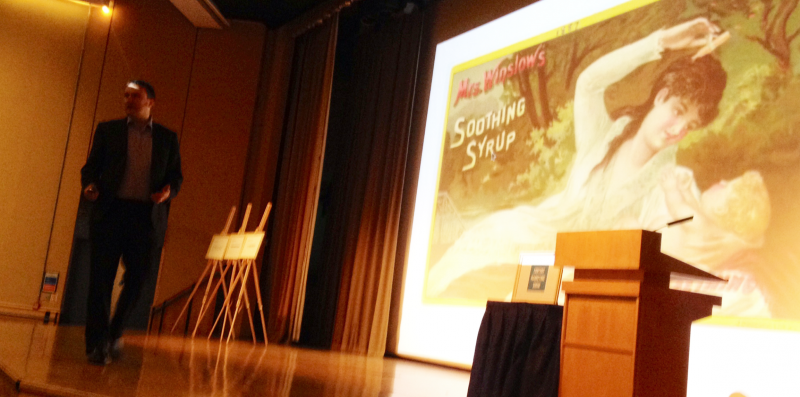 One thing is for certain; marketing-led content needs to tell someone something valuable if it is to succeed. That's not to say that 'campaign' is now a dirty word. To borrow a phrase from the presentation given on Friday by Hannah Smith, your brand is not what you sell, but how you sell it. Social media has made it more practical to create a brand that can be maintained and reinforced 24/7. The tough bit is getting something well defined that works, before dashing out the tweets and tipsheets.
So what were Tim Tucker's top tips in the B2B content strategy workshop? One interpretation of the lessons learnt is that you can throw that ten-pager in the bin; a coherent strategy should be flexible enough to change and help you stay ahead, rather than slow you down. Making sure that your strategy doc is aligned with the company mission statement and setting out some 'SMART' objectives is a good place to start. It's also worth planning how to make the most of content. For example, by repositioning short blog posts as a more substantial whitepaper, you could get your message in front of a larger audience.
In the world of B2B, it's easy to think that logic rules the decisions made, but there's evidence that emotions play a large role. Keeping it personal could be an important part of a content strategy –  Tim pointed out that search results with a Google Plus authorship link can get click-through volumes as much as 400% higher than other results, suggesting that pictures go a long way in helping to catch attention. This isn't to do with recognizing the author, but more to do with the reassurance that there's a person (not just a faceless company) behind the message. This suggests that using real people to convey messages is key right from the stage of creating awareness, supporting the old adage 'people buy from people'. 
The overall verdict? It seems that all speakers and participants from the Content Marketing Show are agreed; you shouldn't assume that content will perform just because it's well-crafted. Whether your content is short and snappy or educating and thought provoking, and whether you're pushing it online or offline, the rules are the same: a solid yet flexible strategy is what's needed to make you and your brand shine. 
Priyanka Dayal
https://www.vuelio.com/uk/wp-content/uploads/2023/09/vuelio-logo-200px.png
Priyanka Dayal
2013-11-12 14:10:44
2013-11-12 14:10:44
Lessons from the Content Marketing Show