Day 16: #JingleBlogs with Jaime Goode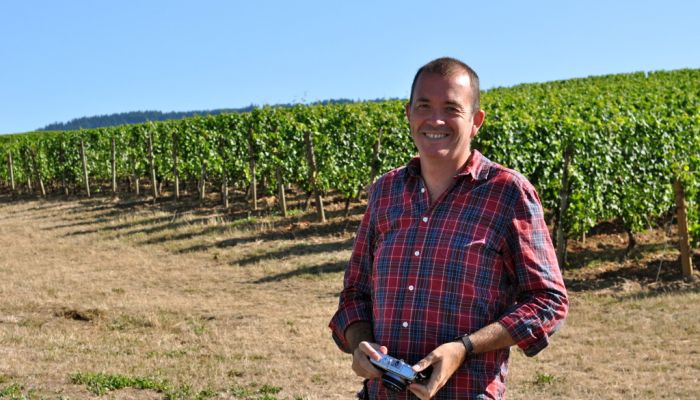 Welcome to CisionUK's #JingleBlogs Advent Calendar 2014!
Today's advent blogger is Jaime Goode, author of The wine anorak, a leading blog on wine in the UK. Check out his blog for recommendations this season!
We asked Jaime four very special and festive questions:
1. Where are you spending Christmas this year?
I'll be spending Christmas at my sister's place in Gerrards Cross, Buckinghamshire. I have three siblings who all have multiple children so there will be quite a crowd. And her place is the biggest. Plus she has four pugs, and they are very cute dogs.
2. What is the worst Christmas present you have ever received?
A bottom scratcher. I think it was a joke. I wasn't sure how to take it, and – no – I never tried it out.
3. Do you take Christmas off or do you keep blogging?
I don't take Christmas off, in that I aim to blog every day, and rarely miss a day. But for me, blogging is actually relaxing. It's fun to write a blog post, not a chore, and it's rare that I blog out of obligation or duty, And I write quick blogpost or two in.
4. What's your new year's resolution?
My new year's resolution is the same as every year – to go forward into the new year without fear, to take the opportunities that come my way, and to end the year with my heart softer than when I started it, and having learned as much as I can.
Join us as we count down to Christmas with some of the UK's leading bloggers!    
https://www.vuelio.com/uk/wp-content/uploads/2014/12/jamiegoode_oregon.jpg
680
1024
Priyanka Dayal
https://www.vuelio.com/uk/wp-content/uploads/2019/09/vuelio-logo.png
Priyanka Dayal
2014-12-17 10:37:45
2014-12-17 10:37:45
Day 16: #JingleBlogs with Jaime Goode