Day 25: #JingleBlogs with Food and Drink Glasgow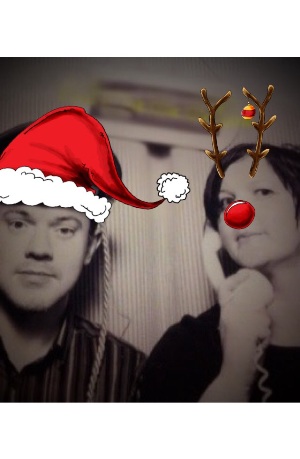 Merry Christmas everyone and welcome to Day 25 of CisionUK's #JingleBlogs Advent Calendar 2014!
Today's advent blogger is Emma Mykytyn, co-author along with Mark Murphy of Food and Drink Glasgow, a blog that aims to capture the city's food, drink, accommodation, culture and lifestyle. The blog is ranked as the No.1 food Blog in Glasgow on Urbanspoon and by Cision UK as one of the top Scottish blogs.

We asked Emma four very special and festive questions:
1. Where are you spending Christmas this year?
For once we are at home, we like to try and get away at Christmas/New Year, although we are going to a local restaurant for dinner, so still going out.
2. What is the worst Christmas present you have ever received?
I think this year will be Marks!  I've bought him a tattoo and now he is scared.  Ive been pretty fortunate to get things that I've liked.   I did get an egg separator a couple of years back.  It was a jug shaped as a mans head.  You drain the egg white through the nose of the man! It was a little bit off putting, and didn't work very well.
3. Do you take Christmas off or do you keep blogging?
Will probably keep blogging.  We always say we will have a night off then end up doing something blog related be it tweaking pictures or tweeting. Never ending but it's something we both enjoy so it isn't too bad.
4. What's your new year's resolution?
To clear out the desk – business cards needing filed, paperwork argh. I enjoy the eating and blogging but the admin, not so much! 
Thank you for being part of our countdown to Christmas with Cision UK's #JingleBlogs advent calendar. Happy Holidays!
https://www.vuelio.com/uk/wp-content/uploads/2014/12/Food-and-Drink-Glasgow.jpg
459
300
Priyanka Dayal
https://www.vuelio.com/uk/wp-content/uploads/2019/09/vuelio-logo.png
Priyanka Dayal
2014-12-24 11:25:32
2014-12-24 11:25:32
Day 25: #JingleBlogs with Food and Drink Glasgow