Did Donald Trump build his fortune by saving money on PR?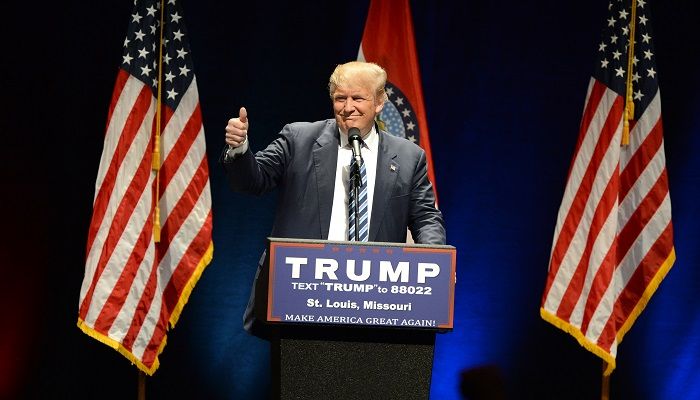 Presidential hopeful Donald Trump isn't short of a bit of cash – but was he able to build his immense fortune by saving a little bit of money on PR?
A recent article in The Independent shows how the billionaire property developer, reality TV star and great white hope of US right wing politics allegedly managed to save a few dollars from his PR budget by employing himself as his own official spokesperson throughout the 1970s, '80s and '90s.
According to the article, journalists contacting Trump's office could expect to speak with his spokesperson John Miller.
Now this is where it gets a little bit crazy.
Miller didn't only appear to know "The Donald" intimately, he spoke very candidly of his clients exploits with a series of "beautiful" women – surely beyond the remit of any PR professional. Even stranger, his voice sounded precisely like Trump's.
When Sue Creswell a journalist at People Magazine, sought to make sense Trump's complicated love life, John Millar asked her: "Have your met him?" and followed up by saying: "He's a good guy, and he's not going to hurt anybody." Millar was also keen to share the Trump was "…starting to do tremendously well financially."
Around the same period, if Miller wasn't available, press calls were occasionally handled by another gentleman called John. According to journalists, John Barron also sounded very similar to Trump.
Apparently Millar and Barron would nearly always refer to their client as "he" – but there were occasional slip-ups when they answered as Trump in the first person.
Despite Trump once admitting in court that: "I believe on occasion I used that name." he has since denied ever using the false names.
At the time of publishing, Donald Trump was not available to The Independent for comment. It's not known whether they were able to reach John Miller or John Barron.
Is this the voice of Donald Trump or his spokesperson John Miller? PR genius or complete madness – you decide.
https://www.vuelio.com/uk/wp-content/uploads/2016/05/DonaldTrump.jpg
465
700
Jake O'Neill
https://www.vuelio.com/uk/wp-content/uploads/2019/09/vuelio-logo.png
Jake O'Neill
2016-05-16 12:56:31
2016-05-16 12:56:31
Did Donald Trump build his fortune by saving money on PR?