Energy prices, fuel poverty and options 'under discussion'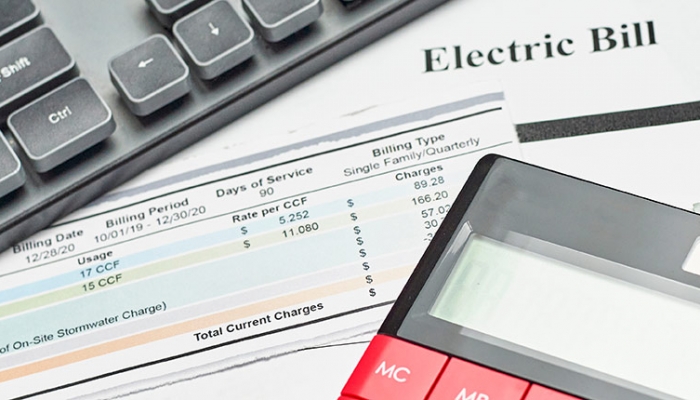 The UK's cap on energy prices limits how much firms can charge consumers, which means that wholesale energy cost surges have so far mostly fallen on suppliers. The GB-wide price cap was raised in October. The charity National Energy Action estimates showed that another half a million households — on top of the existing 4m households — were then classed as fuel poor.
The cap is subject to its biannual review on 7 February. Experts forecast that it will be permitted to rise by an additional £400 at the very least, with the increased prices coming into force from April. The charity National Energy Action predicted that a further 1.5m households will be in fuel poverty. That's 6m households in total and a 50% increase in just over six months.
New research revealed older people are paying more than twice as much for their energy as the younger generation. Analysis from the Labour Party showed UK households aged 65 and over spent £15 a week per person on energy bills, compared to £8 for households aged between 30 and 49 and £7 for those under 30.
Conservative MP Robert Halfon demanded 'urgent action' from the Government over the energy crisis and expressed his concern that 'ordinary folk are set to be £1,200 worse off' over the coming year in a column for The Sun. His remarks came after 20 Conservative MPs and peers demanded, in a letter to the Sunday Telegraph, that the Government slash the 5% VAT on energy bills.
Similarly, Labour has this week urged Conservative MPs to vote for a VAT cut to home energy bills over the next year. The binding motion, if it would have passed, would have guaranteed Parliamentary time for a Bill on a VAT cut to home energy bills, forcing MPs to actively vote for or against the legislation to implement this cut. However, MPs voted by 319 to 229 — a majority of 90 — against the proposal, with Anne Marie Morris the only Conservative MP to rebel and support the measure.
Rachel Reeves announced last weekend that the Labour Party would fund its bid to reduce the expected price rise in April with a one-off windfall tax on North Sea oil and gas producers that have profited from recent record-high prices. Nadhim Zahawi rejected the idea last Sunday, telling LBC Radio listeners that the proposed tax 'just doesn't add up'. He claimed that the companies are 'already struggling'.
In his column for the Sun, Robert Halfon MP also argued that the Prime Minister should at least suspend the Green Levy — perhaps by introducing a downward escalator, lowering this tax when energy bills rocket. He said that this Green Levy is spent on some very questionable things. The letter written by the 20 Conservative MPs also called for the removal of environmental levies, saying they account for 23% of consumer electricity bills.
Meanwhile, reports by the BBC have suggested that that expanding eligibility for the winter homes discount that offers a one-off £140 payment is 'under discussion'. The BBC reported that another option would be to subsidise the energy companies themselves by establishing a fund or facility which would allow them to draw down Government cash when wholesale prices were very high and then pay it back when prices dipped again.
Vuelio's weekly Friday morning political newsletter Point of Order shares insight and opinion to help public affairs, policy and comms professionals stay ahead of political change and connect with those who campaign on the issues they care about. To find out more or contribute, get in touch with Vuelio Politics.
https://www.vuelio.com/uk/wp-content/uploads/2022/01/Household-bills.jpg
430
760
Ingrid Marin
https://www.vuelio.com/uk/wp-content/uploads/2023/09/vuelio-logo-200px.png
Ingrid Marin
2022-01-13 12:13:51
2022-01-13 12:13:51
Energy prices, fuel poverty and options 'under discussion'