Fashion Weeks with the Number 1 Fashion Blog – Inthefrow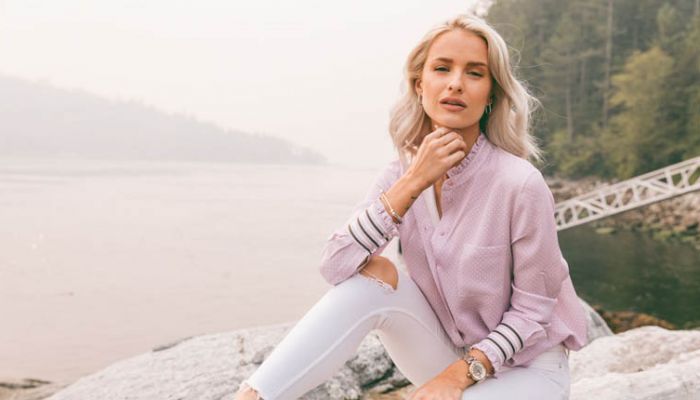 Inthefrow is the number one fashion blog in the UK. Written by Victoria Magrath, the blog has twice been named Best Fashion Blog at the Vuelio Blog Awards and boasts a huge audience both at inthefrow.com and across social media, including 850K followers on Instagram and over 600K subscribers on YouTube. Victoria has also worked with huge number of international brands, whether it's as the face of Hugo Boss Watches and Ted Baker or signing as a Beauty Ambassador with L'Oreal Paris.
With a recent site relaunch, engagement and book announcement – Victoria is at the top of her game and the excitement shows no sign of stopping. We caught up with the blogger in the front row, who told us how she works with brands during fashion weeks, the best campaigns she's worked on and the bloggers that inspire her.
How has your blog changed over time?
When I first created Inthefrow it was simply a space to share my love and passion for fashion and beauty. Yes, there was imagery and a design layout but as time went on I started to develop a love for a more editorial style. Fast forward over five years and Inthefrow.com is my most favourite channel. It's the platform that I own and that if Instagram, Twitter and Facebook all disappeared tomorrow, it's the platform I would be glad I put so much love into. Each element is individually designed and brought to life to encompass a full brand experience and a much closer insight than ever before, into the things that make up my life in a magazine-esque platform.
When do you start and finish conversations with brands/PRs about fashion weeks?
In all honesty the conversations never really end. The relationships with PRs/brands are ongoing throughout the seasons but for the intimate details such as dressing and invites to the shows themselves, the conversations start weeks or usually days before, and lead right up to the day of the presentations.
How do Autumn fashion weeks affect your blog?
I'd say they impact my blog in two different ways. Firstly, and most importantly, when I arrive back from fashion weeks/month I feel a renewed sense of love for what I do. I adore fashion every day of the year but after fashion month, the inspiration to create, to style and to push boundaries is never more heightened. I feel invigorated and ready to celebrate this industry I'm proudly a part of on all my channels and signal the style transition into Fall.
Secondly, it takes a lot of self-discipline and organisation to continue with content as consistently, because I'm suddenly trying to multitask even more than usual. The three blog posts a week are now intertwined with international travel, multiple shows a day and still finding time to think ahead and shoot quality content for the blog. I definitely feel a lot more pressure to be consistent during fashion month than any other time of the year.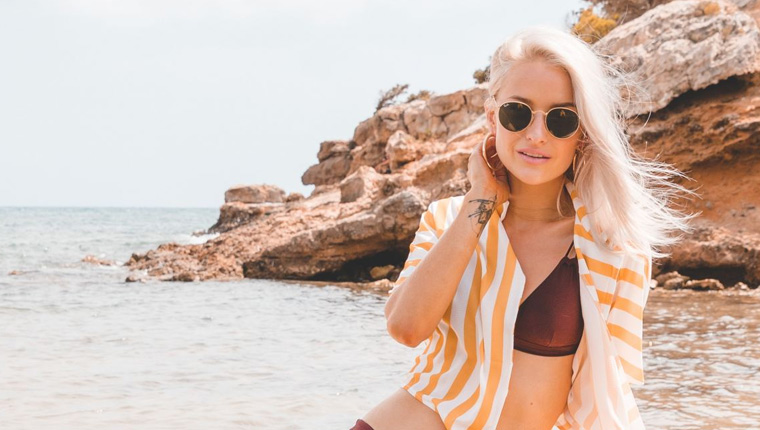 Who is your favourite designer?
Oh this is such a hard question! Dior as you know is by far my favourite luxury brand, I covet almost every item they create and they have a huge piece of my fashion loving heart…
What are the main differences between men's and women's lifestyle blogs?
Oh another tough one. I guess apart from their audience being unique, I suppose their style and voice is also different to cater to the way their audience want to hear their messages.
What's the written/video/picture split for your content?
I try not to weight my content in a particular way and I try, as hard as it may be, to spread my content evenly over all my platforms. I consistently try to create three blog posts per week, two (sometimes three) YouTube videos per week and four or five Instagrams too – as well as time spent on Twitter and Facebook. I find that although my largest following is over on Instagram where people like to consume bite size content in the shape of imagery and short videos, inthefrow.com has the largest engagement growth right now in terms of unique users and those readers are consuming long form content in the shape of lengthy lifestyle text and editorial imagery. All in all, I'd like to think it's a pretty even split between imagery, video and written content in both consumption and creation.
What one thing should PRs know about you?
I like to be straight forward wherever possible. It's great to get a friendly introductory email where you can discover a new agency, brand or designer but there's nothing that stands out more to me, than someone who is professional and forthcoming with how they can see us working together and what the both of us can gain from partnering. That way as a team we can instantly work out if our brands are well suited and if working together successfully is a possibility for all parties. Efficiency is a big priority for me, and most, with everyone's schedules being so hectic.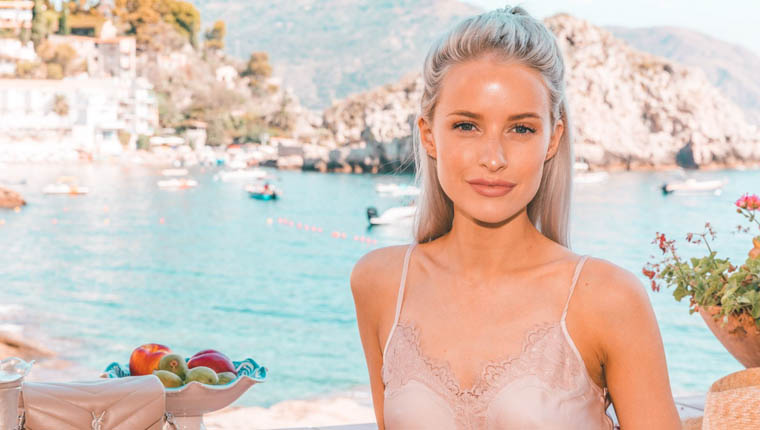 What are the best campaigns you've collaborated on recently?
Another hard question because, as you know, I flat out refuse to take on any collaborations that don't thoroughly excite me and make me proud to be a part of them, so I would have to say the best campaigns recently have been my Thomas Sabo ambassadorship that was just announced and my partnership with Bvlgari for their new luxury sunglasses collection. Both of them were an immediate yes for me because of how much I already adore each brand and how similar our visions were for each campaign. And I know it isn't a collaboration but am I allowed to say my new book The New Fashion Rules? It's been two years in the making and I can't believe it's finally here – a dream come true!
Do bloggers need their own industry association?
I think it massively helps, to meet people and to network and get your name out there. But I'm sure there are bloggers out there who are killing it without pressuring themselves to be stuck head first into the industry.
What other blogs do you read?
I don't get nearly enough time to catch up on my favourite blogs, I wish I could set aside a couple of hours each week to really delve into what I've missed but in reality that will never happen as there's always more work to be done. However, I always try to keep up with Chriselle for all things fashion, Estee for all things lifestyle and Carly for all things self love. All three keep me inspired and ready to take on the next big thing.
https://www.vuelio.com/uk/wp-content/uploads/2018/09/inthefrow-3.jpg
430
760
Holly Hodges
https://www.vuelio.com/uk/wp-content/uploads/2023/09/vuelio-logo-200px.png
Holly Hodges
2018-09-19 11:30:11
2018-09-19 13:34:18
Fashion Weeks with the Number 1 Fashion Blog – Inthefrow