Food and Travel: Fiona Maclean, London-Unattached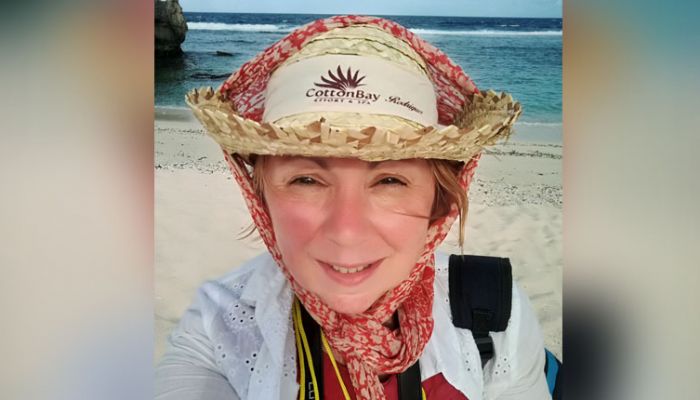 London-Unattached is a multi-author blog covering a range of lifestyle topics, with a strong focus on food and travel. Founded by Fiona Maclean, London-Unattached covers topics of interest to Generation X and up. Fiona told us about her best travel experiences, working with PRs and meat fruit.
What makes your blog unique?
London-Unattached is a contributor blog or blogazine – I work with six talented individuals, each with a different focus. So, for example, I have one writer who specialises in theatre reviews – she's an actress and theatre coach for her day job; another is a university lecturer in music and jazz musician. We are all Generation X upward (over 45) so we address a niche that I believe is under represented but has a high disposable income and wants to explore. We all cover food (restaurant reviews and recipe development) and travel.
What's your biggest aim with the blog/what would you ideally achieve with it?
I'd like to get to the stage where we have, say, a quarterly print magazine to complement the online content.
What's your favourite location in the UK?
The Scilly Isles – I went last year and the islands had a wonderful Enid Blyton feel to them – very unspoilt!
What's your favourite trip abroad?
As always, it's my most recent trip! I'm just back from Rodrigues, a tiny island the size of Jersey, 150 miles north of Mauritius. Although it lacked the 'resort luxury' of some of the other destinations I've visited, it made up for it in a big way by having totally empty beaches, coral reefs, a plethora of wildlife and some fantastic food (French Creole with a seafood bias)
What's the best thing about blogging about your travels?
Finding places like Rodrigues that I've never heard of but which are astonishingly beautiful – and then having the opportunity to share them with other people. Or finding a special feature that I know will be a hook for my readers – in St Lucia for instance, I'd have to highlight the luxury of the resorts as well as the activities, while in Bruges, for me, it was that the food was more than a match for the heritage and architecture.
Best meal you've ever eaten?
Last year, at Dinner by Heston (sorry to be so obvious – but I still dream of the Meat Fruit!)
What one thing should PRs know about you?
I'm more cautious on paper than I am in real life. Generally, given a bit of encouragement, I'll have a go at things I'd say no to if you asked me ahead of time.

What are the best PR/brand collaborations you've worked on?
I love doing recipe development projects. I really enjoy being given a challenge and creating something to use a specific ingredient or to pair with a specific wine. I've done one recently with Spanish Sherry and a couple with Grana Padano and Prosciutto di San Daniele including this set of festive canapes.
I also like working with a country destination on a long-term basis. One of my first press trips was to Portugal and I've subsequently been back every year and now have a wealth of content about a country I love. Last year, I worked with the Czech Republic for the first time, went on two trips to Prague, Pardubice and Brno, produced six blog posts and won their 'Blogger of the Year award'.  I think it takes time to get to know a destination well – so being given the opportunity to go back really helps.
What do you call yourself (Blogger/influencer/content creator)?
Freelance writer (I do work on a number of other writing projects, from website development through to writing newsletters and blogging for other people).
What other blogs do you read?
Too many to list. For quirky blogs I wouldn't normally come across, I love the 'Big up Your Blog' group. It's full of passionate and lovely people like Jill Creighton who writes Midlifesmarts and Suzanne Vickery who writes about her experience travelling the world as a House Sitter.
Fiona and her blog are both listings on the Vuelio Database along with thousands of other leading bloggers, journalists, editors and outlets. 
https://www.vuelio.com/uk/wp-content/uploads/2018/03/Fiona-Maclean.jpg
430
760
Jake O'Neill
https://www.vuelio.com/uk/wp-content/uploads/2019/09/vuelio-logo.png
Jake O'Neill
2018-03-26 15:06:09
2018-03-26 15:06:09
Food and Travel: Fiona Maclean, London-Unattached