Foodie blog spotlight: Amuse Your Bouche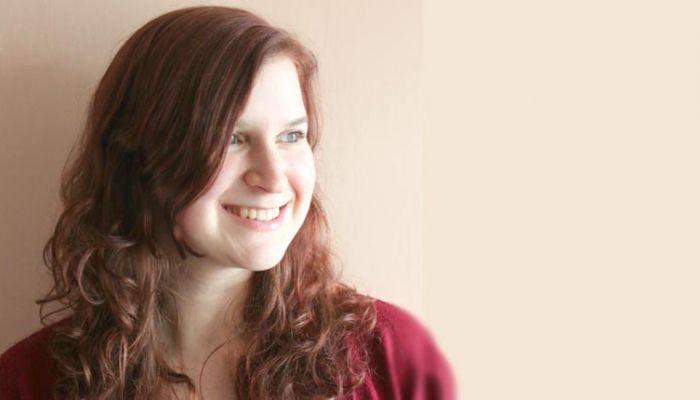 Amuse Your Bouche began as a hobby but Becca Heyes quickly found success with her food content and recipes and has turned the blog into a huge success. Aside from Becca's love of cheesy pasta bakes, she shares a great range of useful and tasty vegetarian food content that her readers love. By creating multiple recipes using single products, Becca enjoys showing the versatility of the brands she works with.
How has your blog changed over time?
I started my blog in 2011 after I graduated from uni, to give me something to do while I was searching for a job. It was originally only intended to be a hobby – I never even considered that it could turn into what it has (my full-time job!). At first, I talked about my daily life, and posted whatever I felt like, with no real thought for what my readers would actually find useful. As the blog has evolved, I've tried to think a lot more about what my readers will actually want to see, and now I try to make my blog posts as valuable as I can. It's definitely more of a food resource now, rather than functioning as my personal diary.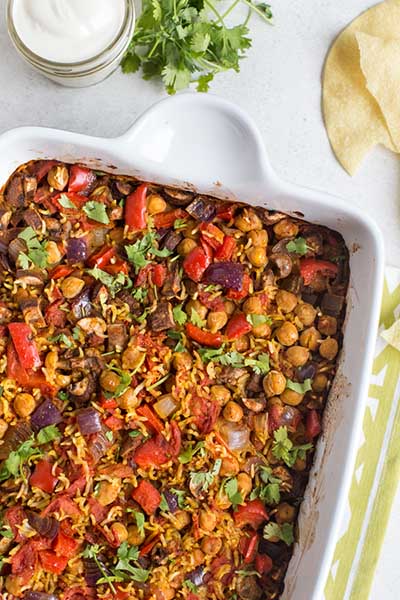 How much does your audience influence your content?
I always try to think about my readers when I'm creating recipes. I only post recipes that I truly enjoyed, but I do try to produce a wide variety of content that will keep my readers engaged –  otherwise it'd be cheesy pasta bakes day after day! My readers make it possible for me to run my blog as my job, so if they're not happy, I'm not happy either.
What are the best channels for promoting your content?
It's getting harder and harder to get noticed on social media, with Facebook's constantly changing algorithms, and new food blogs being started every minute of the day. At the moment I'm really enjoying my private Facebook group, Easy Vegetarian Dinners. I've built a community of over 1,700 people who love interacting every single day – it's a big community but feels intimate. It's so nice to get real feedback on the posts I publish there – on my public Facebook page, it sometimes feels like I'm shouting into a black hole!
What's your favourite ingredient?
I'm known for my love of cheese! I have to consciously rein myself in and publish non-cheesy recipes every now and then, as I know not everyone is as much of a cheese fiend as I am. Most things are improved by cheese!
What's the best restaurant you've ever eaten in?
Honestly, I'm not one for fancy restaurants (especially now I have a toddler; a noisy baby and a posh restaurant aren't a good mix!). I prefer a casual, family-friendly place with decent food – to me, a relaxed atmosphere and nice meal is much more attractive than going somewhere posher, even if it serves outstanding food.
What's your favourite dish to make?
Apart from cheesy pasta bakes?! I do love making a good curry, with plenty of veggies – it can be perfectly healthy, but still feels like a real treat. Especially with onion bhajis on the side!
What one thing should PRs and brands know about you?
I LOVE what I do, and I truly care about my blog and my readers. This is more than just a job to me – I love nothing more than truly connecting with my readers and helping them to discover new brands and products that can make their life easier (and tastier!). It genuinely makes my day when a reader messages me to tell me they loved one of my recipes, and discovered a new product because of something I've posted.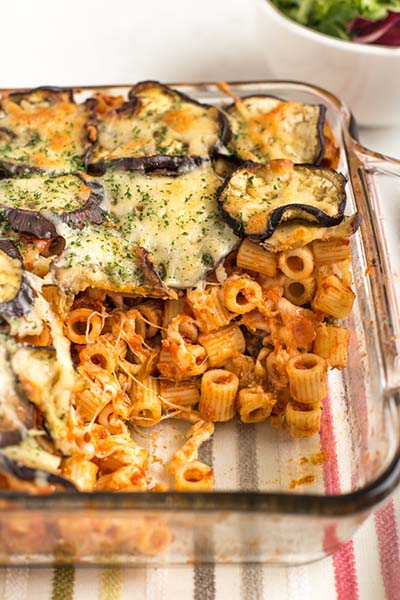 Do you like being sent food by PRs and brands?
Who doesn't love being sent food?! I don't generally accept free samples of food, as I never used to have the hours in the day to promote everything I was sent, but if I'm working with a brand on some recipe development, it's always fun to receive a parcel. I love to experiment with a product for a week or so before coming up with a recipe, so I can really think about how it can best be shown off.
What are the best collaborations you've worked on?
I prefer long-term collaborations with brands, where I can show off their products in multiple recipes. It helps to show the versatility of a product, and I'm sure it feels more genuine for my readers to see how I've used a product many times, rather than just mentioning it once. This autumn I worked on a three-recipe campaign with St Helen's Farm, who make gorgeous goat's milk products, and it was really fun to be able to show off several different ways that their products could be used.
Do bloggers need their own industry association?
Luckily, we bloggers are an awesome bunch, and most of us are always happy to support others if it's ever needed. Nobody ever feels alone in this industry. I'm sure if there was an official bloggers' association, though, it could only be a good thing! Blogging is a relatively new industry, but it's growing quickly, and is finally starting to be viewed as a viable career option – an official association would help to confirm its legitimacy.
What other blogs do you read?
With a toddler to look after and a business to run, I don't get as much time to relax and read blogs as I used to, but I always try to make time for some of my favourites – especially those written by my good blogging friends. I love Happy Veggie Kitchen, Hungry Healthy Happy, Supergolden Bakes, and Kitchen Sanctuary. Sometimes I just sit and ogle their incredible photos!
https://www.vuelio.com/uk/wp-content/uploads/2018/12/Becca-Heyes.jpg
430
760
Holly Hodges
https://www.vuelio.com/uk/wp-content/uploads/2019/09/vuelio-logo.png
Holly Hodges
2018-12-17 16:18:27
2018-12-17 16:18:27
Foodie blog spotlight: Amuse Your Bouche