Global PR associations agree new ethics code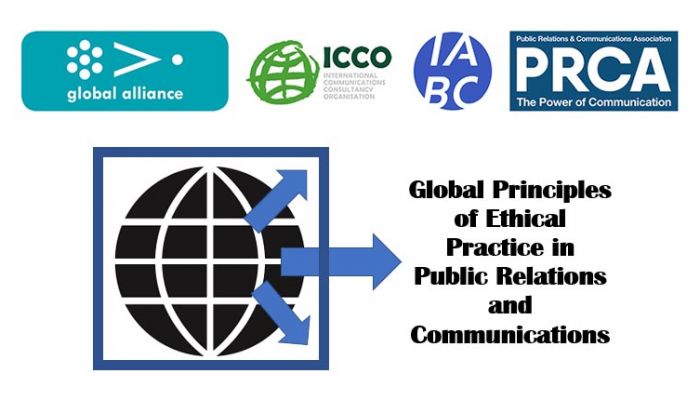 A task force of public relations and communication management organisations has identified 16 principles for ethical practice that they deem to be universal and fundamental to the practice of PR and comms.
The organisations, which includes the UK's PRCA, based the principles on an analysis of the most prominent codes of ethics in public relations and communication management to build on the 2003 global protocol on ethics, the recent Helsinki principles and the IABC code.
Francis Ingham, of the ICCO and PRCA, said: 'Less than a year ago, we expelled one of our most high-profile members from the UK Public Relations and Communications Association (PRCA) because of a breach of ethics. Building on that decision, the International Communications Consultancy Organisation (ICCO) developed the Helsinki Declaration – our global principles of ethical practice. We warmly welcome these complementary principles from the Global Alliance. Seen together, our collective work represents the new gold standards of ethical public relations practice.'
The principles are split into two parts – guiding principles and principles of professional practice:
Guiding principles
Working in the public interest
Obeying laws and respect diversity and local customs
Freedom of speech
Freedom of assembly
Freedom of media
Honesty, truth and fact-based communication
Integrity
Transparency and disclosure
Privacy
Principles of professional practice
Commitment to continuous learning and training
Avoiding conflict of interest
Advocating for the profession
Respect and fairness in dealing with publics
Expertise without guarantee of results beyond capacity
Behaviours that enhance the profession
Professional conduct
Jose Manuel Velasco, chair of the Global Alliance, which represents more than sixty organisations, said: 'We are happy to announce that the members of the Global Alliance and IABC have agreed on sixteen principles that should be covered in every code of ethics for our profession. We are also happy to announce that these principles have the support of ICCO, the PRCA UK and PRCA MENA.
'Our combined efforts will help elevate the profession and promote ethics from a position of strength.'
Project lead, and GA past chair Jean Valin said: 'As communicators and public relations professionals, we have the potential to influence economies and individuals. This carries obligations and responsibilities to society and to organisations. Ethics must be at the core of our activity. In our world of fake news and concerns over privacy as artificial intelligence ramps up, we are at an ethical crossroads. There is no public relations/communication profession without ethics.'
All members of the Global Alliance (sixty plus organisations) will be reviewing their codes of ethics to determine if they align with the new global principles within six months. The Global Alliance has updated its own 2003 code to reflect the new global principles.
Members of the task force included representatives from:
Public Relations Society of America (PRSA)
Canadian Public Relations Society (CPRS)
Public Relations Institute of New Zealand (PRINZ)
Middle East Public Relations Association (MEPRA)
International Communications Consultancy Organisation (ICCO)
International Association of Business Communicators (IABC)
Public Relations and Communications Association (PRCA) United Kingdom and Middle East North Africa
Recognising the importance of putting principles and codes into practice, the task force has also assembled a repository of critical resources such as case studies, podcasts, newsletters and advisories culled from the members of the Alliance and other organisations, which is available here.
If you'd like to add anything to the resource list, please contact Jean Valin directly.  
https://www.vuelio.com/uk/wp-content/uploads/2018/08/Ethics-in-PR-and-comms.jpg
430
760
Jake O'Neill
https://www.vuelio.com/uk/wp-content/uploads/2019/09/vuelio-logo.png
Jake O'Neill
2018-08-28 10:37:10
2018-08-28 11:42:19
Global PR associations agree new ethics code