Green Blogger Spotlight: Philip Lymbery, Pow Wow Blog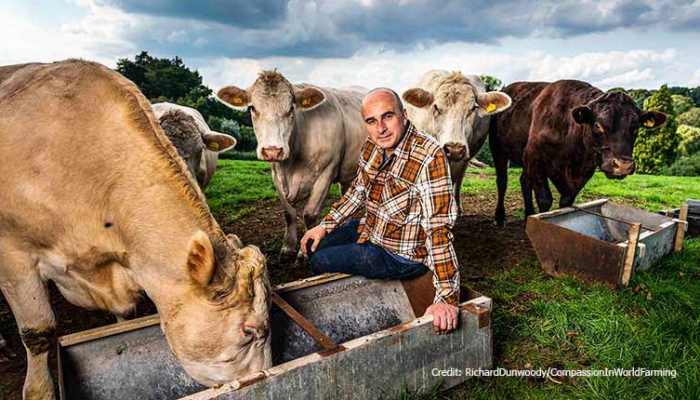 Passionate about animals and nature since joining the RSPB's Young Ornithologists Club 40 years ago, Philip Lymbery shares eye-opening updates from across the world on the treatment of animals and the environment on the Pow Wow Blog.
As conversations concerning pollution, fast fashion and the meat industry got louder while the outside world became quieter during lockdown, Philip has been contributing to the #BuildBackBetter movement with his blogging. Read on for issues Philip thinks we should all be more aware of and the importance of working together to 'put the birds back in our skies, the insect noise in our fields and the life in our soils.'
How did you originally get started with writing about green issues?
40 years ago, as an avid member of the RSPB's Young Ornithologist's Club (YOC), I took part in a project to find Britain's most common garden bird. I've written and been passionate about nature and the environment, ever since. Those early birds shaped my life, taught me to appreciate the natural world and that's how I came to realise that the plight of wild birds, farm animals and our own well-being, are all intertwined. My formal Pow Wow Blog started in 2017 with my website and I am hugely grateful that Vuelio has ranked it as a top 10 Green Blog for the last three years.
What's your favourite thing to post about why?
Without doubt, it is to make the world aware of the environmental impact of meat and dairy, particularly from factory farms. Factory farmed meat and dairy is responsible for devouring nearly half the world's grain harvest and nearly all its soya – it comes with a huge cost. Deforestation, pollution, climate change and destruction of wildlife. All of that grain, which gives back a fraction of the calories and protein in meat, milk and eggs, could have fed more than four billion people. We must end our broken food system and the industrial farming of animals. It is the greatest form of animal abuse on the planet; it destroys the natural world and it's also a breeding ground for disease.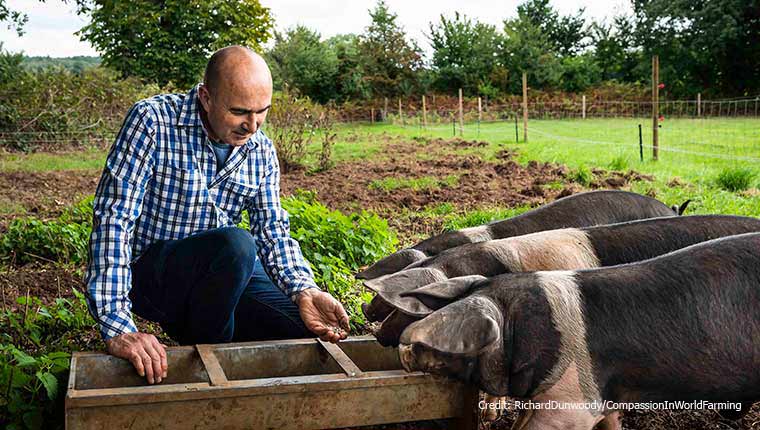 Have you had to change your approach to blogging, or your content, during the COVID-19 crisis?
Yes. I found that there has been a real appetite for COVID-19 related news and blogs. During lockdown, everyone was more active online and I published a series of pandemic blogs and video diaries covering every aspect of the story – from the wet wildlife market in Wuhan, to the need to #BuildBackBetter and renew a stronger relationship with nature and our environment. In addition, I was able to draw the important parallel between the caging and confinement of wildlife as a source of new viruses, with the cruel practice of factory farming.
What are some of the environmental stories/issues happening at the moment that you'd wish more people knew about?
We know the solution to so many of the challenges facing us are to be found in nature. We need to work together towards a better future for our environment and put back the birds in our skies, the insect noise in our fields and the life in our soils.
For those who are just getting into greener living, what are three small changes you would recommend people start with?
It's not difficult because we can all make a difference through our food choices, three times a day on our plate. And that's by eating more plants and choosing meat, dairy and eggs from pasture fed, organic and free-range farms. We urgently need to replace factory farming with a food system that respects animals, nurtures our planet, and reduces the risk of pandemics.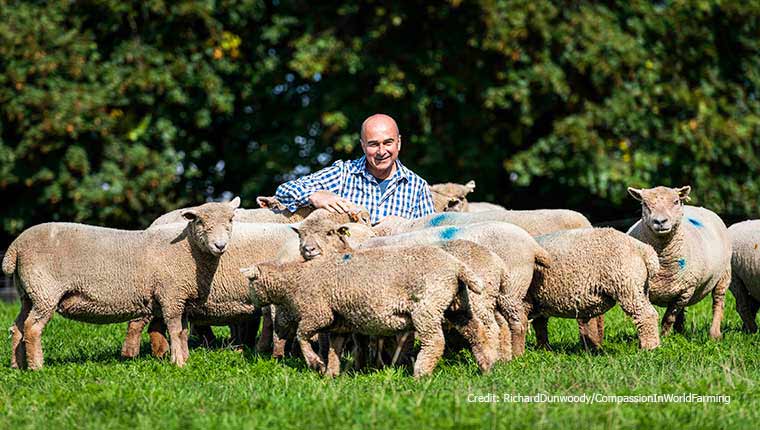 Will the growth of veganism continue?
Yes. Food culture and the place of meat within it is changing. We now have a wide choice of vegetable-based alternatives for traditional meat, and the dominance of dairy, too, is being challenged by plant-based competitors with 'milks' made from oat, almond, soya or coconut. Whatever dairy could do, plant-milks now do too and seem to be elbowing their way to ever more shelf space.
The reasons however, that people may be moving to a vegan diet may differ. It may be for environmental reasons, or because they care passionately about the welfare and sentience of animals, or indeed for their own health benefits.
What advice do you give to other bloggers about the ways to keep an audience engaged, despite sometimes having to share upsetting news and facts?
I have found that it is absolutely key to have a good blog title and main image to attract attention and encourage the reader to click through to the main blog story. Likewise, content must be relevant and topical for the audience to keep them engaged e.g. during the pandemic lockdown, COVID-19 articles were highly popular for obvious reasons, almost to the exclusion of everything else. However, not everyone wishes to see pictures of suffering, be it human or animal, so I have always tried to show images that don't offend but help add some drama and depth, to the overall blog story. I have also found it helpful to peg to certain 'special days' in the year.
What are the most important things you wish your audience to take away from your green blogs?
To understand that each and every one of us has the power to make a difference on this planet. It may be small, but by working together we can make a real impact. This could be an individual behavioural change, such as eating more plant-based foods, or signing a petition.
Last Autumn, I was thrilled to be in Brussels along with other NGO leaders, supporters and MEPs to celebrate achieving a record-breaking European Citizens' Initiative (ECI) petition and inspiring a continent to stand up for an end to cages. We amassed 1.6 million signatures on the petition, sending a resounding message to the European Commission that cage cruelty must stop. It was a landmark event only made possible by single individuals taking action and signing the petition.
What other writers do you check out regularly (whether green-related or not)?
I tend to check those opinion leaders in the environment sector, like George Monbiot at The Guardian and others who have a powerful voice for the need for a new regenerative food system and for nature, like Chris Packham, Inger Anderson (executive director of the United Nations Environment Programme) and Gunhild Storladen of the EAT Foundation.
https://www.vuelio.com/uk/wp-content/uploads/2020/07/Philip-Lymbery-Pow-Wow-Blog.jpg
430
760
Holly Hodges
https://www.vuelio.com/uk/wp-content/uploads/2019/09/vuelio-logo.png
Holly Hodges
2020-07-22 15:15:07
2020-07-22 15:15:07
Green Blogger Spotlight: Philip Lymbery, Pow Wow Blog