Industry associations react to EU copyright vote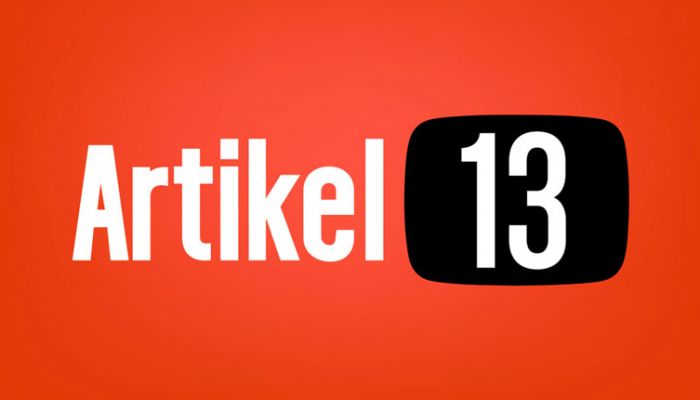 The European Parliament's vote to pass new laws for copyright on the internet has been met with criticism from industry giants like Google, high-profile Youtubers, and associations including the CIPR and PRCA.
'Memes' and parody are safe under the Article 13 – passed on Tuesday with a 348-274 vote – but reuse of material beyond reaction gifs created for sharing on Twitter or Tumblr could be subject to censor. Francis Ingham, director general of the PRCA said: 'We risk chilling online engagement with overreaching roles on copyright. This comes, ironically, at a time when we need the public to engage with the news more than ever'.
Though Article 13 has the aim of passing accountability for copyright-breaking content from the public and onto the digital companies that host its distribution, this may still have unintended negative consequences for individuals looking to share their thoughts on current events online. The directive's upload filters – though intended to support news organisations and providers – may silence public opinion before it can be shared and, according to the CIPR's stance, 'damage the rights of internet users'. For CIPR Chief Executive Alastair McCapra, 'Mandatory licenses and content filters are a disproportionate response to the problem and will not tackle the problem of the illegal sharing of right-protected content online.'
High-profile figures are on each side of the argument regarding the new laws, such as musicians Wyclef Jean (against) and Debbie Harry (for). Companies who had protested the passing of Article 13 include PornHub – a platform that has previously provided a haven for users leaving the social blogging platform Tumblr post-censorship to instead create and share GIFs with them [This link is surprisingly safe for work]. Tumblr's ban on 'NSFW' content in December 2018 has already seen the social blogging site lose 30% of its web traffic, and though Article 13's copyright focus is far from Tumblr's 'female-presenting nipples' aversion, social sharing sites could still be negatively affected in a similar way when it comes to engagement and user numbers.
For journalists and content creators, the new laws are designed to support and protect their work from companies sharing without payment or proper accreditation. A noble aim, but one that comes with caveats and consequences that won't always be conducive to creativity and reward. Laws that could curb future controversies like that of the @fuckjerry account aggregating without consent may also harm journalistic free thought, and that's something that will have an impact on the PR industry.
McCapra said: '[Article 13] will force restrictions on the way PR professionals work and deliver value for clients and businesses across Europe', which is a view that many PRs are likely to share in the coming months. However the industry reacts to the new laws as their reality sets in, PR firms and freelancers (and the content creators they work with) are going to have to get creative to work with the incoming filters and restrictions… or the new opportunities, depending if you're team Jean or team Harry.
https://www.vuelio.com/uk/wp-content/uploads/2019/03/Article-13.jpg
430
760
Phoebe-Jane Boyd
https://www.vuelio.com/uk/wp-content/uploads/2019/09/vuelio-logo.png
Phoebe-Jane Boyd
2019-03-27 06:00:53
2019-03-27 15:20:53
Industry associations react to EU copyright vote