Influencer Insight: Matt Coyne, manversusbaby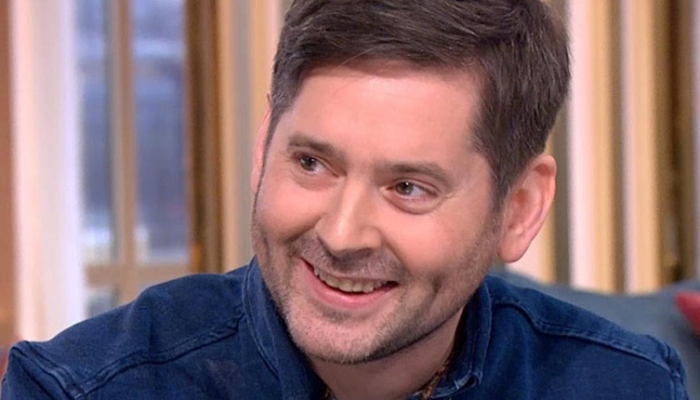 If the words 'man vs baby' conjure up an unfairly-matched cage-fight-type scenario in your head, you need to quickly discover Matt Coyne's award-winning parenting blog manversusbaby.
20 million people (and counting) have read what was Matt's very first post, written during a family shopping trip, and the blog continues to attract fans across social media. Winner in the Parenting category at last year's Online Influence Awards, here Matt shares what got him into blogging originally and how his community has become just like family.
How did it feel to win your category at the Online Influence Awards last year this year?
Amazing. And to be recognised among such a really great bunch of parenting influencers is something else. So yeah, great!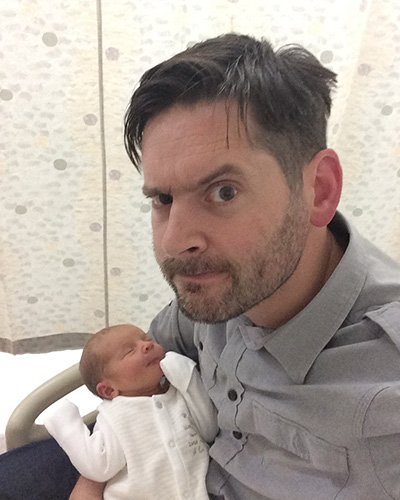 What started your passion for your subject?
I honestly don't remember. That's the truth. I was in that alternate universe of early parenthood at the time and one day I just started writing.
My first post was when Charlie was three months old. I remember going to a shopping centre and while Lyns went for a wander around the shops, I wrote about my first few months as a dad. It ended up being over a thousand words long and I wrote the whole thing on my phone!? I suppose I was trying to make some sort of sense of the whole thing. But the response to that first post was insane; it was reshared by people like Ashton Kutcher and has now been seen by over 20 million people. I think I just thought, 'I've hit on something here' and threw myself into it.
How has the pandemic impacted your work?
As a writer, I tend to spend most of my days sitting at a computer, eating Pringles, in my pants anyway, so my working day hasn't changed that much, to be honest.
The only real impact has been on events. I would have been promoting my second book throughout 2020, and all the events were cancelled, which is a real shame. But if that's the worst thing I have to put up with in 2020, I will definitely take that.
What do you love most about being a blogger/influencer?
I have had every terrible job. I've been a toilet roll packer, turnstile-operator, cardboard box folder and a sorter of coat-hangers for Burton Menswear. I have been sacked a lot. This is the only job I've ever loved. I love writing, I love the weird and wonderful opportunities that come with it. And I love the community that makes up my audience, they just feel like one big family.
How do you like to work with brands and PRs?
I do like a collaborative approach and the freedom to make branded content that isn't jarring for my audience. There's nothing more off-putting than an influencer suddenly changing gears to point out how some pile cream, or whatever, has changed their life, because they've been given a rigid script and talking points. But brands and PRs aren't daft – they know that influencers know how to reach their own audience, I think.
I like working with brands that are not overly serious. And in all areas. The best PRs and brands are well aware that parenting isn't necessarily just about nappies and baby carriers. Parents also enjoy booze, and holidays and a night off at the cinema or a gig. They need tech to make their lives easier, and books and TV to wind down with. In the end, parenting can incorporate pretty much anything and seeing them enjoy these things can make for some really funny and engaging content.
I'm more than happy to be DMed or emailed through the blog and I'm happy to write articles or turn up for events or share anything on my blog, Facebook or Instagram that I think my followers would be interested in.
What plans do you have for 2021?
I'm currently working on my third book, and on a TV script based on the blog. I plan to go to the pub a lot more than in 2020… and, in the longer term, I just hope I keep getting away with arsing about online for a living.
Which other influencers/podcasters do you follow/enjoy?
I really love The Unmumsy Mum, The Ramsays and LadBaby. All very different from one another, trailblazing and unique. And they've all just been really good and positive fun in a time that has felt rather crap at times for a lot of parents.
Which other media do you always make time for?
I listen to a lot of podcasts, from the Ramsays' Shagged, Married, Annoyed to This American Life. I love films of all kinds and I'm also a reality TV nut; I'm A Celebrity, anything like that. I was glued to that last year. I was lucky enough to go do a charity trek in the Himalayas with the lovely Giovanna Fletcher, so was delighted that she took the 2020 crown. And I'm currently really enjoying The Queens Gambit on Netflix and the new Ridley Scott series on Sky.
https://www.vuelio.com/uk/wp-content/uploads/2021/01/Matt-Coyne-manversusbaby.jpg
430
760
Phoebe-Jane Boyd
https://www.vuelio.com/uk/wp-content/uploads/2023/09/vuelio-logo-200px.png
Phoebe-Jane Boyd
2021-01-13 09:55:24
2021-01-13 10:58:53
Influencer Insight: Matt Coyne, manversusbaby