Instagram's updates community guidelines on explicit content; what it means for users and brands on social media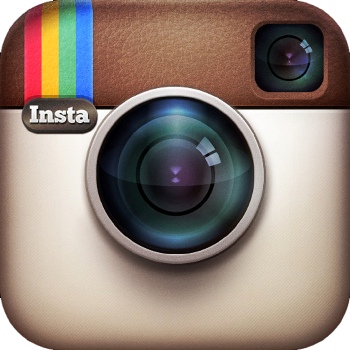 Instagram has updated its community guidelines to outline more clearly what it regards as explicit content that it bans on its platform. The revised guidelines come in the wake of criticism the company has received for removing photos of nudity projected for art and social causes, forcing Instagram to defend its rules in 2014.
'We know that there are times when people might want to share nude images that are artistic or creative in nature, but for a variety of reasons, we don't allow nudity on Instagram. This includes photos, videos, and some digitally-created content that show sexual intercourse, genitals, and close-ups of fully-nude buttocks. It also includes some photos of female nipples, but photos of post-mastectomy scarring and women actively breastfeeding are allowed. Nudity in photos of paintings and sculptures is OK, too.'
The company also highlighted rules on selling goods and services on its platform. 'Offering sexual services, buying or selling illegal or prescription drugs (even if it's legal in your region), as well as promoting recreational drug use is also not allowed.'
The company urged users to follow the law when offering to sell or buy regulated goods, including firearms, alcohol, and tobacco and to follow its own policies on the same.
Insagram also detailed outlines on uploading images that show nude or partially-nude children for safety reasons.
Instagram's updated rules echo the steps taken by other social networks including Facebook to clarify policies on nudity, hate speech and other community standards.
The need for more stringent policies on content sharing on social media reflects the influence networking sites today have on society, revolutionising not just how we communicate online but the way we think.
While the above guidelines are intended for all users, they serve as an important benchmark for brands looking to push out advertising and marketing campaigns too.
Instagram, for instance, has a separate list of policies for businesses. Under its Instagram PR Guidelines, the company lists the dos and don'ts for brands looking to use the platform for campaigns. The guidelines include specific words and phrases that brands are permitted to use when using its services for communication.
With the updated content sharing rules, brands will need to go beyond these PR guidelines. Whether it is children's products, regulated goods and services, fashion or lifestyle brands, the use of images in their communication will need to be in accordance with not only advertising standards authorities but meet social media policies as well.
https://www.vuelio.com/uk/wp-content/uploads/2015/04/Insta.jpg
350
350
Priyanka Dayal
https://www.vuelio.com/uk/wp-content/uploads/2023/09/vuelio-logo-200px.png
Priyanka Dayal
2015-04-17 11:38:14
2015-04-17 11:38:14
Instagram's updates community guidelines on explicit content; what it means for users and brands on social media