International Women's Day events and initiatives round-up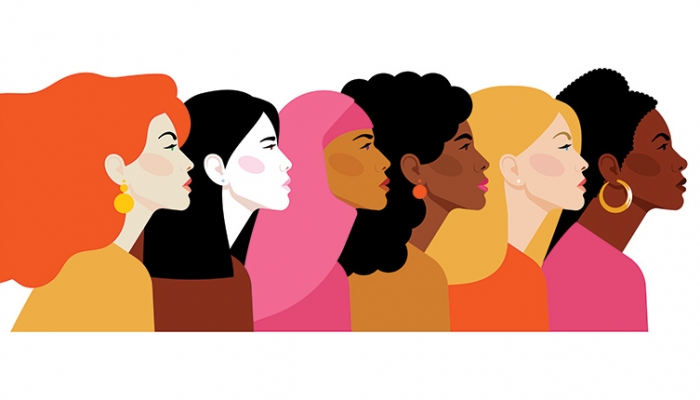 With International Women's Day approaching on 8 March, the PR industry is gearing up to celebrate the success of women in the sector and to reflect on what still needs to be done to improve the lives of women in public relations and beyond. Here are a few of the initiatives launching in time for Sunday.
The Future (of PR) is female
Red Lorry Yellow Lorry has teamed up with non-profit organisation I Can Be to introduce seven and eight-year-old girls to the possibilities of a future career in PR. I Can Be's work focuses on introducing girls to opportunities in the workplace as well as the women already working there, and will be collaborating with the Red Lorry Yellow Lorry UK director Hannah Patel for a three-month series of interactive workshops with girls from London schools.
'To tackle the diversity issues that are rife across all areas of corporate life we have to do whatever we can to encourage the next generation of female minds,' says Hannah of the initiative. 'We need to invest time in early-stage education to really make a long-term change. The future is definitely equal, and if we all make a little more effort we'll be there a lot faster.'
Shattering stereotypes
Finn Partners is also hoping to help open up a world of opportunities for girls in its work with Modern Muse, a charity connecting children with successful female role models – the 'Muses' – across a range of jobs. Sharing stories from their education and careers, the women that take part encourage girls to fully explore the career options available to them.
'To me, International Women's Day is a timely reminder to think about all the great women I've been lucky enough to work with – as well as those I don't know but are doing amazing things in the world,' says Finn Partners managing partner Flora Haslam.
'As the parent of a preschool girl, it also makes me reflect on how far we've come as women in recent years, yet how far we still have to go. In 2020 I am amazed how much gender stereotyping there is for young children in terms of toys and clothes. It's my hope that the next decade will see a shift.'
Sharing what it takes to be successful
The PR people over at Fizzbox have created an interactive graphic for International Women's Day, highlighting the daily routines of ten successful women including celebrity stylist Marian Kwei, MUHU founder Sally Wynter, award-winning author Jini Reddy and Rich Visions' Mavis Amankwah. What becomes clear when looking at each time-line is that balancing wellbeing and a healthy work/life ethic is more than just a full day's work (and it takes getting up at around 6am every morning).
Advocating for flexibility
Committed to the cause of supporting women working in PR all year round, Women in PR is focusing its efforts on flexible working campaign 'What the F?' and has launched a survey with Opinium to find out what flexible working looks like in the industry. It is open to men and women, takes only five minutes to complete and is open until 13 March – take part here.
'Women in PR's mission is to increase the number and diversity of women in leadership roles in our industry,' says committee member Natalie Trice. 'Over the past couple of years as a committee we have made every effort to show that Women in PR welcomes everyone, including men, to join our network and support our work in sharing expertise and encouraging more women, of all backgrounds, to reach their full potential.
With 87% of the UK's full-time workforce wanting access to flexible working, the PR industry desperately needs to change its attitude towards flexible working provision. The younger generation expect flexible working to be a given and to be treated equally. To retain the best and the brightest talent, organisations, PR or otherwise, need to be alert to the changing needs of the workforce.'
Breaking the glass ceiling
This week saw the PRCA B2B Group event Finding and addressing the glass ceiling in PR, where panellists including The Inner Circle's Crystal Cansdale, business coach Maria Darby-Walker and president of Women in PR Bibi Hilton discussed how a more inclusive environment can be created in PR and why women start to disappear from the line-up when it comes to positions of seniority.
Fighting for more F(emales) in Fintech
Hotwire has plenty of initiatives in place to help its employees thrive, including a 'thoughtful working' policy that recognizes the flexibility needed to maintain a healthy work life. Diversity initiatives at the agency also extend out to industry specific groups with F in Fintech, championing the women leading in the sector in an effort to welcome more workers from minority groups.
'Our sheer numbers alone give us so much power,' says Hotwire global CEO Barbara Bates. 'If more women backed women, we'd be unstoppable.'
https://www.vuelio.com/uk/wp-content/uploads/2020/03/IWD2020-round-up.jpg
430
760
Phoebe-Jane Boyd
https://www.vuelio.com/uk/wp-content/uploads/2023/09/vuelio-logo-200px.png
Phoebe-Jane Boyd
2020-03-06 15:38:20
2020-03-06 15:45:32
International Women's Day events and initiatives round-up