Is it time for politics to fall in line with advertising standards?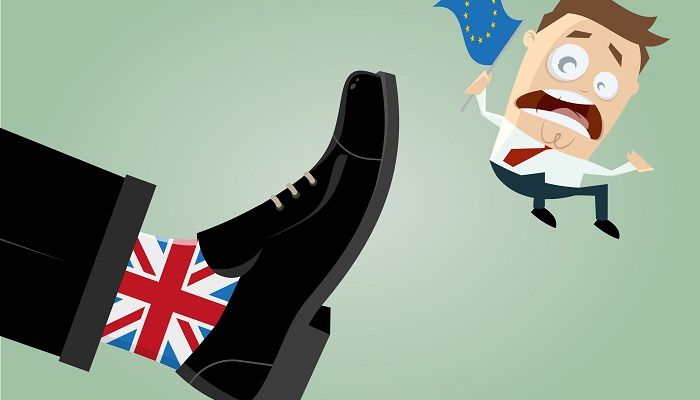 The referendum is over, and whatever your opinion of the outcome, there are few people who would say that the campaign has been a victory for informed debate. Both the Leave and Remain campaigns came under heavy criticism for the tone and quality of information which they produced. This has started a conversation about the standards that political advertising should be held to: is it time that politics fell in line with the rest of the advertising world?
On the Remain side, David Cameron decided voters might be swayed if they believed ISIS supports Brexit, and the Treasury put out so many reports about the impending financial doom that they lost any impact. Nigel Farage's ''breaking point'' poster also came under heavy criticism, which used non-white refugees crossing the Croatia-Slovenia border as a warning against European migration to the UK. But perhaps the biggest kick in the face to the electorate was Vote Leave's claim that £350million a week would be available to put into the NHS in the case of Brexit, a figure which the Institute for Fiscal Studies described as "clearly absurd". Farage was first to backtrack on this, just hours after the final result was declared, and Ian Duncan Smith has since distanced himself from both the figure and its implications for public services in the UK.
Former Karmarama executive creative director Sam Walker told Campaign magazine that political ads should fall under the same regulations as any other form of advertising. While there are penalties for pedalling racist or sexist advertising campaigns, Walker raises the point that in politics, there are no repercussions for campaigns which have obviously racist undertones. Similarly, politicians aren't held to account for selling mistruths such as the £350 million per week claim, even though the outcome has far greater implications than commercial advertising usually would.
In the UK, a petition has been started on the government website, calling for it to be made illegal to knowingly mislead the public during political campaigns. With the US elections on the horizon and with Trump's propensity to peddle extremes, it would be interesting to see how his campaign would be different if this were the case.
https://www.vuelio.com/uk/wp-content/uploads/2016/07/brexit.jpg
524
700
Jake O'Neill
https://www.vuelio.com/uk/wp-content/uploads/2019/09/vuelio-logo.png
Jake O'Neill
2016-07-01 12:58:25
2016-11-10 16:09:07
Is it time for politics to fall in line with advertising standards?