Is your management social media savvy?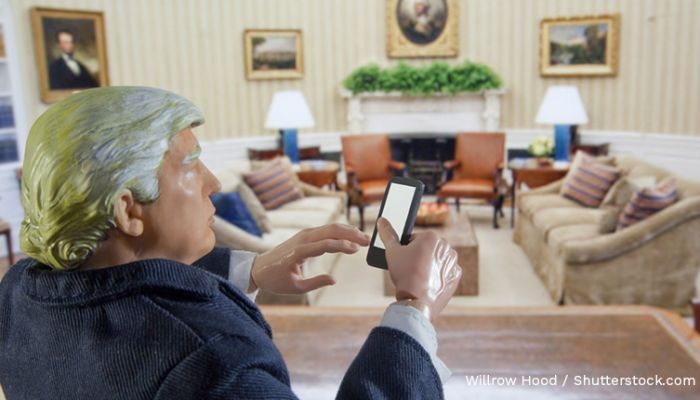 IMPRESS, the press regulator backed by royal charter, has taken the unusual move of banning its chief executive and three board members from dealing with major newspapers after their behaviour on Twitter. What does this teach us about management on social media?
Jonathan Heawood, chief executive of IMPRESS, was found to have tweeted or rewteeted over 50 attacks on the Daily Mail in a one-month period, as well as sharing messages that attacked the Sun including a retweet of: '#dontbuythesun or any other 'newspaper'. Support Leveson, support regulators like Impress. Remove this endemic corruption.'
Two of the board members were similarly critical about the Sun and the Daily Mail on Twitter, while a third was believed to have had too much of a relationship with the Hacked Off campaign.
The behaviour of these individuals is hugely embarrassing for IMPRESS, which had to follow the Sun's investigation with its own report before banning the four from dealing with large newspapers. Though IMPRESS has no large newspaper members, the damage has already been done.
For some business leaders, Twitter seems to come easily. Richard Branson, Bill Gates and Arianna Huffington are names that people associate with inspirational leaders who somehow always seem to get it right on social media. Part of their appeal is having a captive audience ready to hang on their every word and not every MD or CEO is in that position.
So what if you're not a business god?
As PR professionals, we're often responsible for managing external communications no matter how personal they are. Sometimes that means tweeting on behalf of a CEO, or maybe looking on in horror as they go off-piste (Trump anyone?).
Thankfully, we can still learn a thing or two from the Musks and Dorseys of this world – and here's our top tips for management to get it right on social media:
Be yourself
Too often a CEO's tweets seem sterile or staged. Our business leaders haven't got to where they are by being boring or toeing the line – injecting some of their personality into their Twitter feeds is vital for it to be successful. But that doesn't mean they have to do it all themselves – presenting your CEO's voice can, and should, be a group effort.
Be positive
Reading negative or complaining messages inspires no one. The occasional rant, done right, can be funny but more often than not the best business leaders on Twitter stick to the positive aspects of life, business and experience – always trying to find the lesson to be learned.
Be careful
Don't fall into the IMPRESS trap! A CEO is never off the clock; they always represent the business they're running and what they say can and will be used against them if needs be. Now for some people (hey it's Trump again!) that doesn't matter, but most will regret not thinking professionally when they're tweeting, retweeting or liking.
Be consistent
This isn't something you can half-commit to; you're either tweeting or not tweeting. Building an audience takes time and effort and if you don't have either, don't start because infrequent and inconsistent messages help no one.
Be valuable
No matter how big your business, the leader is likely to be successful to have got to where they are. Sharing insights and thoughts can often seem like something best left to the celebrity business leaders but success breeds success and you'll be surprised how many people you can inspire.
How do you manage your CEO's Twitter feed? Let us know, post a comment below:
https://www.vuelio.com/uk/wp-content/uploads/2017/09/Trump-tweeting.jpg
430
760
Jake O'Neill
https://www.vuelio.com/uk/wp-content/uploads/2023/09/vuelio-logo-200px.png
Jake O'Neill
2017-10-02 08:30:48
2017-09-29 16:12:04
Is your management social media savvy?