#JingleBlogs: Arianna Interiors
The ninth advent blogger is Arianna Trapani, author of Arianna Interiors.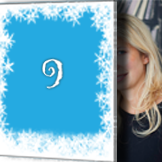 As for all the advent bloggers, we asked Arianna two very special seasonal questions:
What is the worst Christmas present you have ever received?
I'm usually grateful with all presents that I receive, but I was once given a beige cushion with a hideous pattern on it – so bad that I couldn't even recycle it!
What's your new year's resolution?
Approach more of a healthy lifestyle and aim to fulfil all of my goals.
Congratulate Arianna on her inclusion in the 2013 Advent Calendar on Twitter @A_Interiors, and check out her advent calendar entry here.
Priyanka Dayal
https://www.vuelio.com/uk/wp-content/uploads/2023/09/vuelio-logo-200px.png
Priyanka Dayal
2013-12-09 09:30:51
2013-12-09 09:30:51
#JingleBlogs: Arianna Interiors