Journalist Spotlight: Barney Guiton, Swipe Magazine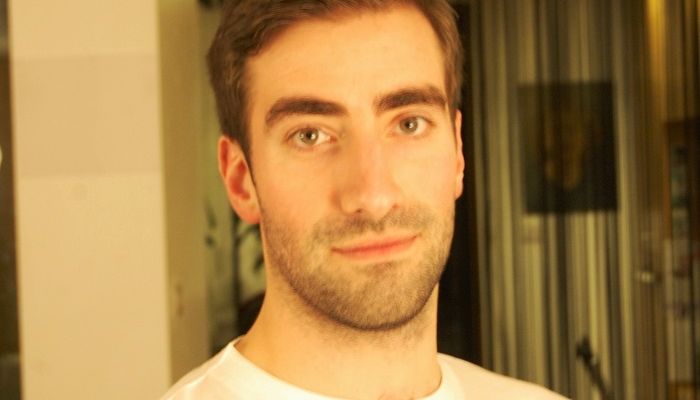 Swipe is a print magazine which aims to bring you the best stories from the internet. Having launched its first issue last month, editor in chief, Barney Guiton gives us the lowdown on Swipe, revealing the idea behind the magazine, modernising the approach to print media, making social media an integral part of the content, and his plans to go global with Swipe. 
Can you tell us a bit about new magazine Swipe? What makes it different? Swipe is a print magazine powered by the internet – we've got over 70 websites signed up to contribute content already published online that we turn into a free magazine. It's distributed at tube stations, workspaces and coffee shops in London. Our tagline is 'the best of the internet in print', which sounds a little back-to-front but means that we can produce a really in-depth and varied magazine full of great writing. We can crowdsource the best ideas from editorial teams around the web and cherry-pick posts that have been months or years in the making. We pay a relicensing fee so that we create a new revenue stream for our partner websites and add a financial incentive to create good pieces of work rather than what gets the most clicks.
We're a young team, most of whom have worked at national or legacy publications and we wanted to try and do print differently.
We're a print start-up rather than a traditional, legacy model. We're aimed at a millennial audience, as are most of our partner sites, and we're also part of that demographic (no one in the office team is over 30), so we're producing the kind of magazine we'd like to read.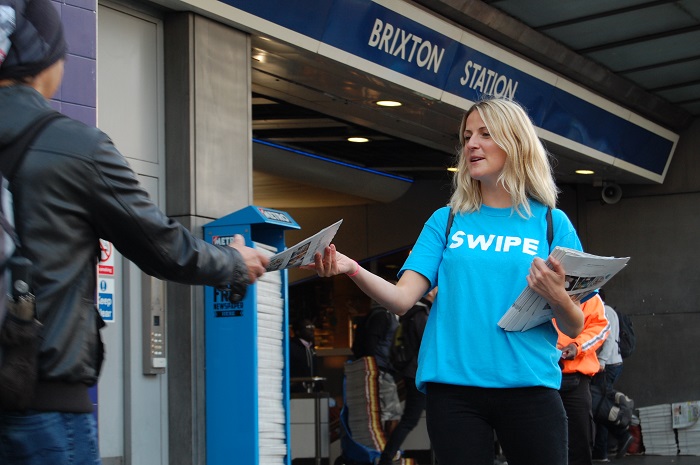 What are the main challenges when getting a new magazine up and running? It's not easy to convince people to invest in a print magazine when the news is full of doom and gloom about traditional media! When investors see the word 'print', it can be a big turn off but a recent study found 88% of people across all age ranges prefer reading in print to smartphones or web pages. We've had to do a lot of convincing that we're doing things differently with an innovative approach and are here to disrupt the print model.
Distribution is also a big challenge. We liked the idea of creating a free magazine that reaches a large audience by physically putting it into their hands, but we've spent a lot of time thinking about the best ways to reach a millennial audience at times and places that they'll be receptive to a magazine.
Where do you hope to take the publication in the future? We want to expand our circulation as advertising revenue increases, and eventually start distributing to other cities in the UK. We're also already planning editions in Paris, Madrid and New York. We're also always looking to sign up new web-native publishers and are adding new ones all the time.
How do you use social media? What role does it have to play in your work? We don't have a content site, we only publish in print, so we use social media to share links to the original articles on our partner websites, and other great web-native content that's not in the magazine. We see it as a value-added for the audience if they like what they see in the magazine.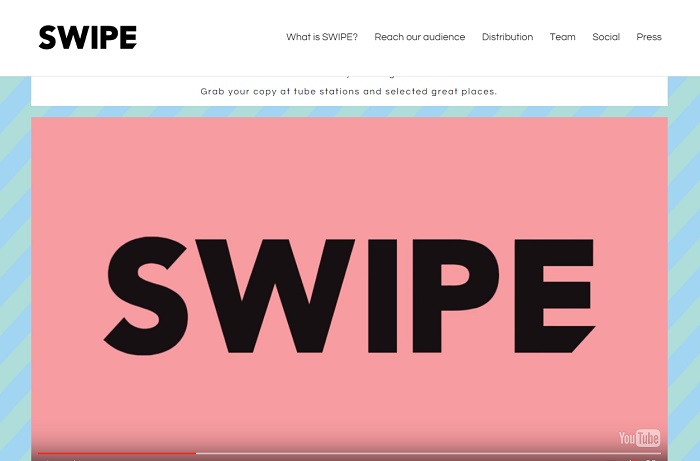 We also trawl social media for posts to go on our Trending page, which is the best of social media you might have missed – memes, jokes, viral videos, Instagram accounts and so on.
We also keep a close eye on what our friends and other influencers are sharing, as well as some aggregation tools, to inform what goes into the magazine.
Do you have a good relationship with PRs? What top tips would you give to PR professionals who want to work with you? We don't write anything that goes in our magazine – we curate other people's content – so we don't deal with PRs a lot. In general though, I'd say make sure what you send is of genuine interest to the audience you're trying to reach – are they really going to want to read about it, or look at the infographic? It's about creating genuine interest rather than selling something – if you wouldn't read it, why will they?
What type of press material are you interested in receiving? We do feature things from social media and interesting crowdfunding ideas. We also sometimes use infographics to accompany stories.
Take 5:
Do you have any interesting or surprising hobbies?
I live on a narrowboat, which has also been used as an office space and advertising platform for the magazine. I'm also a bit of a course junkie – writing, acting, stand-up comedy and that kind of thing.
What three items could you not live without?
Bike – essential for anyone trying to get around central London.
Laptop – essential for anyone trying to run a magazine, and it doubles as a TV.
Worn out Converse – other shoes just don't fit as well.
Which fictional character would you like to have dinner with and why?
Tyrion Lannister – "I drink and I know things" – my favourite kind of person.
Who would you choose to play you in a film?
People have said that I look like Jake Gyllenhall. But they have also said I look like Ben Fogle.
If you could have one superpower, what would it be and how would you use it?
The power to allow one person to know what the other was thinking and feeling – you could spread a lot of empathy with that power.
https://www.vuelio.com/uk/wp-content/uploads/2016/06/Barney-Guiton1.jpg
514
700
Christina Pirilla
https://www.vuelio.com/uk/wp-content/uploads/2019/09/vuelio-logo.png
Christina Pirilla
2016-06-16 10:17:05
2016-06-16 10:18:59
Journalist Spotlight: Barney Guiton, Swipe Magazine