Journalist Spotlight: Carol Farley, The Onion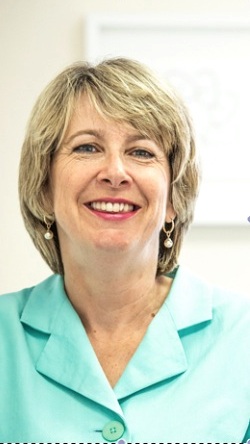 You often hear about journalists who have moved into corporate PR roles, but Carol Farley, after 38 years in the advertising, PR and marketing industry, has crossed over to "the other side" by setting up her own magazine. The Onion, launched earlier this year, is a monthly publication catering to households in Kent and East Sussex.  In this interview, Carol talks to Cision about her latest venture, why she decided to make the move into journalism, how her time in PR has helped her and what makes a good journalist-PR relationship.
Tell us about The Onion? What makes it different? The Onion is a monthly, printed magazine which is delivered by the Royal Mail to 23,000 homes in affluent Kent and East Sussex. Our aim is to make it editorially strong and editorial-heavy. We make sure that more than 50% of the magazine is good editorial, written by people who have written for, and still write for the national press and the BBC. We like to give the articles space and also the advertisers space so that people value everything that appears.
You'll never find page-after-page of ads in The Onion. We also have a free 'Noticeboard' listing of events for local societies, charities and community events which runs through the magazine. Often these societies and events are run on a shoe-string relying on volunteers so we like to support them as much as we can. For the reader our magazine is all about discovering the incredibly talented people in our community and the amazing things that are available for people to see and do.
What made you make the leap from PR to journalism? Having previously worked at various PR companies, how does working as an editor compare? I've worked in advertising agencies, marketing departments and PR companies all my life so I am used to a lot of writing, to getting immersed in the product and, most importantly, to trying to understand the consumer, so those things are still very relevant now that I've gone over 'to the other side'.
What was the idea behind starting up your own magazine? How did you go about getting the magazine up and running? I had been writing for a few magazines for a few years, providing feature articles and regular book review columns, and as I was already running my own business it seemed a natural thing to do really, to move over and start a magazine for myself. We have a great relationship with VantagePoint magazine in Surrey and they have been extremely helpful to us. They've provided us with contacts for suppliers and have given us great advice whilst we find out feet.
How do you use social media? We use social media a lot to publicise the events and things that are happening in our area, and beyond, throughout the month. Plus we use it to find out about events, to discover people new to us, and new products too.
How do you work with PRs? I love working with PRs. They're great and I know how difficult it can be sometimes. They supply me with information on products which we can feature in our Good Gadgets column or perhaps offer product as giveaways. I do, of course, get a lot of information which isn't necessarily relevant for me. But, the best PRs know how it works, if you give a journalist all the information so that they don't have to work out what the product is, and they respond quickly and efficiently, then they're contacts for life. We also have a monthly column called 'A Good Read' where we talk about books that we like.
I know we're not the Sunday Times, but we can reach over 52,000 readers, and we'd love to hear from anyone who wants to send over any catalogues, releases and advance copies.
Take 5:
What 3 items could you not live without?
My hairdryer, some sort of means of transport, and a very special bangle that my husband and daughter bought me.
Where is your favourite place to travel?
Anywhere where we can get on a motorcycle. My husband and I love riding through Europe on our motorbike – Austria and the Dolomites are particular favourites.
What is your favourite book?
Badger by Maurice Wiggins
Which fictional character would you like to have dinner with and why?
Marge Simpson. I think we'd have a lot in common.
Who would you like to play you in a film? 
Emma Thompson – she's just lovely, and funny, and just who I'd really like to be.
Editorial information on Carol Farley, The Onion and thousands of other media contacts and outlets, can be found in the CisionPoint Media Database.
https://www.vuelio.com/uk/wp-content/uploads/2014/10/Carol.jpg
444
250
Christina Pirilla
https://www.vuelio.com/uk/wp-content/uploads/2023/09/vuelio-logo-200px.png
Christina Pirilla
2014-10-28 14:35:27
2014-10-28 14:35:27
Journalist Spotlight: Carol Farley, The Onion