Journalist Spotlight: Daily Star's Jack Hardwick on the 'crazy world of showbiz'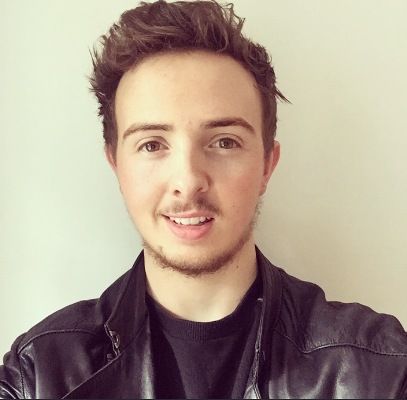 Cision recently caught up with Jack Hardwick, the Daily Star's new online showbiz reporter.  Jack reveals all about the "crazy world of showbiz", from glitzy premieres to the pressure of producing quick, clean copy. Jack also explains how vital social media is in 21st century journalism and offers some top tips to PRs. 
How are you settling into your new role as online showbiz reporter at the Daily Star? Can you describe a typical day at work for you? It's great. I've only been here a few weeks but already I feel like part of the team. A typical day at work starts at 7 am. When I get into the office the first thing I do is check online for any stories that have broken over night. We then make a list of the top articles and start writing them up for the site. Often we will have been to an event the night before so will have our own exclusives to type up.
What do you enjoy the most about your job? Are there any particular highlights or challenges you can share? What I love the most about my job is the fact that no two days are the same – cliché right! You never know what's going to happen in the crazy world of showbiz next, so it definitely keeps you on your toes. Of course it's great getting to go to premieres and parties but it can be tiring too.
The biggest challenge in my job would have to be writing quick and clean copy. You can't afford for spelling mistakes, especially on a national level!
You have previously worked as a freelance reporter, how does working as a freelancer compare to your current role? When I worked as a freelancer I attended various events on behalf of different newspapers. It was my job to interview the celeb guests and send the quotes back to the office. Now I have to create copy as well as source the quotes so it's a lot more work to do, but it's just as fun, if not more so. When you are signed to one individual paper, you are able to get greater access to talent or events compared to when you are working as a freelancer.
How do you use social media to write, research and distribute content? Social media really is a vital tool in 21st century journalism, I use it a lot. I'm constantly checking Twitter for the latest goings on or Twitter spat! When we write an article for the site we always tweet it out to help it reach the widest audience. Twitter is also a great tool for directly contacting celebs for a quick comment on a story. Especially if you have built up some sort of relationship with the celeb.
How do you work with PRs? What tips would you give to PRs in order to create better working relationships? Before I worked as a freelancer I completed various internships with PR firms in London so it is great to have seen how the industry works from the other side. I think it's very important to have a good relationship with PR's. Just like any business relationship, if you do it right the rewards can be great for both parties involved. My tip to PR's would be to try and meet up with the journalist before sending them a constant stream of press releases. It gives you the chance to understand each other on a more personal level rather than hidden behind an email.
Take Five 
What is your most memorable celebrity encounter? It has to be Prof. Green, but not for the right reasons. The interview went fine but 5 minutes later he came up to me and 'had a chat'. Needless to say none of those quotes ever ran!
What 3 items could you not live without? That's easy: 1) My iPhone, I get all my emails on it and use it to record my interviews. 2) My kettle, you can't beat a good cup of tea! 3) Twitter, it's perfect for gossip and finding a story.
What would your super power be and why? To be invisible, imagine how many parties you could sneak into and the stories you could hear!
Do you have any surprising hobbies or interests? I love nothing more than a drunken fancy dress night out!
Who would you like to play you in a film? Jack O'Connell or Russell Tovey. Jack's from Derbyshire like me and Russell and I have a vague resemblance.
https://www.vuelio.com/uk/wp-content/uploads/2015/03/Jack-Hardwick.jpg
400
407
Christina Pirilla
https://www.vuelio.com/uk/wp-content/uploads/2023/09/vuelio-logo-200px.png
Christina Pirilla
2015-03-23 11:00:13
2015-03-23 11:00:13
Journalist Spotlight: Daily Star's Jack Hardwick on the 'crazy world of showbiz'