Journalist Spotlight: David Hayes
A London Fashion Week special with the Financial Times' acting deputy fashion editor David Hayes. David talked to Cision about the FT's coverage, the importance of PR and the Topshop Café.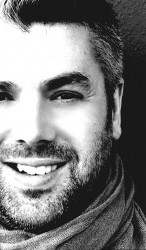 How extensive is the FT's coverage of LFW?
Our coverage of London Fashion Week – like our coverage of all the international shows – is extensive. We have daily online news reports with slide shows of the best shows of the day, video interviews with designers, an overview of the week in the main paper on Thursday 19 September and a round-up of the emerging trends from London in the Weekend section on 21 September.
How important is LFW in relation to other Fashion Weeks?
Like all the major fashion capitals, London has its own identity. People look to London for new names, new ideas and in its own way, London is as important as the other fashion weeks. 
How many shows are you planning to attend? (And how many after parties?)
I will endeavour to attend all the on-schedule shows and presentations – up to sixteen shows on some days – time and London traffic permitting. Unfortunately my workload and deadlines mean that I don't get to any parties.
What do you expect to be big at this LFW?
The spring/summer shows are always hard to judge but I suspect that the time is right for London to go back to doing what it does best with print and colour after a few seasons of block colour and black.
Which designers would you class as ones to watch?
Barbara Casasola looks like one to watch – she is an ex-Lanvin and See by Chloe designer – and 1205 designed by Paula Gerbase, who has worked on Savile Row. 
How do you work with PRs and brands throughout the Week?
We work closely with PRs throughout the year but fashion week is when we need them most for backstage interviews and information.
What's your favourite thing about LFW?
My favourite thing about London Fashion Week is the Topshop Café – running from show to show it is often the only time I get to eat and the strong coffee is a much needed bonus first thing in the morning. My least favourite thing? Show venues at opposite ends of London, often in sky high, disused office spaces. It's good when the focus is in Somerset House.
Editorial information on David Hayes, the FT and thousands of other media contacts and outlets, can be found in the CisionPoint Media Database.
Priyanka Dayal
https://www.vuelio.com/uk/wp-content/uploads/2019/09/vuelio-logo.png
Priyanka Dayal
2013-08-29 08:52:15
2013-08-29 08:52:15
Journalist Spotlight: David Hayes