Journalist Spotlight with Hannah Bellis, editor of Papercraft Inspirations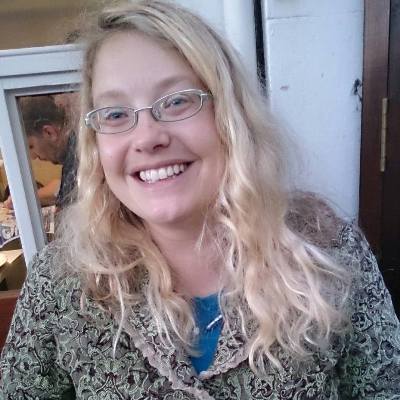 Journalist Spotlight with Hannah Bellis on her latest role as editor at Papercraft Inspirations, the monthly magazine covering cards, papercrafts and scrapbooking. Hannah talks about working in a creative team, the growing digital community, working with PRs and bringing back Ant and Dec to Saturday morning TV!
How are you settling into your new role as the editor at Papercraft Inspirations? What is a typical day at work for you?
I may be biased, but I believe Papercraft Inspirations has one of the most creative magazine teams in the business, and I am delighted to have joined them. I worked with Publisher Cathy Parnham in a previous role when I was editor of Cross Stitch Gold, and we accomplished great things together there, so I am looking forward to putting some strategies and developments in place with her and the team.
What do you enjoy the most about your job and what are some of the more challenging aspects?
There is a wealth of great equipment involved in cardmaking which is both a challenge and an opportunity. We have great fun playing with all the latest gadgets but we have to make sure that readers can create the designs we publish even if they haven't got every gadget out there, and that is something we always think about and mostly get the balance right thanks to our excellent commissioning editor and technical guru Angela Poole.
Can you tell us a little about Papercraft Inspirations. How do you engage with your target audience?
Our magazine readers are very creative papercrafters, predominantly cardmakers who love the quality cover gifts we include with every copy. But as well our magazine readers, we have a massive digital following, including more than 137,000 Facebook followers which means our digital community really sets us apart from most print magazine. We engage with them with plenty of social media chat and freebies to make sure that number is growing all the time.
Does social media play a role in your work? What do you think the advantages and challenges of social media are for journalists?
It is vital for us as we needed something to make us stand out among an often saturated papercraft magazine market. As well as Facebook, we also work with twitter, pinterest, YouTube and of course, our own website, www.papercraftinspirationsmagazine.co.uk. It takes time – that is the downside – but for us it is totally worth it, and it is great fun too.
How do you work with PRs? Do you have any top tips for PRs and marketers?  
We are always interested in new papercrafting product. Every issue we have prize draws which is a great way to highlight new product in our pages – we aim to have a prize value of £2,000 on every issue, with giveaways worth £250 or more.
What type of press material are you interested in receiving?
New products – papers and tools, glues and glitter, creative supplies.
Take 5:
What 3 items could you not live without?
I used to work as a travel magazine editor, and I am still a frequent flyer, so my collection of 100ml and smaller cosmetics is second to none and a definite lifesaver.
I am also a huge coffee snob, and currently addicted to my AeroPress – which is also great for travelling.
I have some treasured Georgina Goodman flats that I live in, in the summer – dress them up or down, they're so great I'll be gutted when they fall apart as she's not designing any more.
If you could travel anywhere in the world, where would it be?
I love the sea and snorkelling so I think I'd have to choose the Maldives for its warm clear water and sea life. Or perhaps Egypt would be better – I'd be happy to try both to choose the winner!
What fad do you wish would come back? Which do you feel should stay gone forever?
Saturday morning TV with Ant and Dec – it would remind me of my student days. Everything else about my student days can stay gone forever.
If you could bring one fictional character to life, who would it be and why?
In my teens I was very into comic book art and fancied myself as a future penciller. I drew Gambit of Marvel's X-men many a time as I had a bit of a crush on his southern charm. I'd like to bring him to life to see if my sketches could bear up against the real thing.
Who would you like to play you in a film?  
I'd choose Helena Bonham Carter, but her younger, Room with a View self would be a fairer match for my physique than her more gothic slimline self today.
Editorial information on Hannah Bellis, Papercraft Inspirations and thousands of other media contacts and outlets, can be found in the our Media Database.
https://www.vuelio.com/uk/wp-content/uploads/2015/08/HB.jpg
400
400
Christina Pirilla
https://www.vuelio.com/uk/wp-content/uploads/2019/09/vuelio-logo.png
Christina Pirilla
2015-08-04 10:38:10
2015-08-04 10:44:08
Journalist Spotlight with Hannah Bellis, editor of Papercraft Inspirations