Lockdown Lobbying: Public affairs in a time of isolation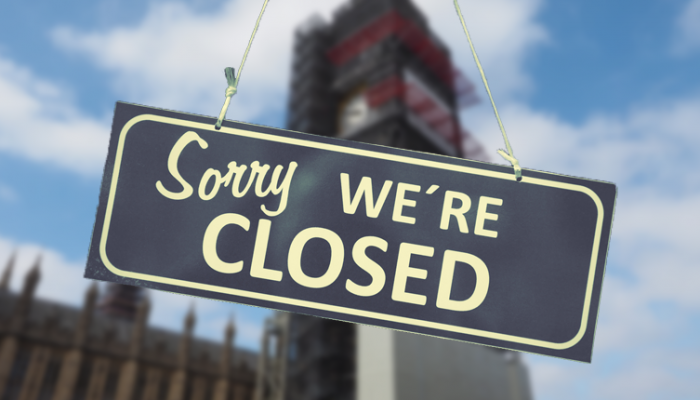 The latest Vuelio webinar heard from an expert panel comprising of Robin Gordon-Farleigh, a former Downing Street communications strategist and adviser to two former Prime Ministers, Nicole Wilkins, Publisher of Foresight News and Rob Dale, PRCA Consultant of the Year 2019.
The panel reflected on the fact that much of what the public affairs sector does, in terms of building and nurturing relationships with a wide range of different stakeholders at meetings, conferences or other events, simply cannot happen in the usual way at present. It is either happening online instead or is being postponed indefinitely.
The speakers provided practical advice to help listeners maintain policy engagement and ensure that corporate strategies could be updated and revised to cope with the pandemic. They also addressed how public affairs professionals can continue to engage with the policymaking process and have a positive impact in this fast-changing environment.
Dale said in his experience, MPs now fully grasped the 'enormity' of the COVID-19 crisis and welcomed engagement from organisations where they already had a link and where people could offer case studies or an international perspective on the pandemic. He recommended against any engagement with MPs where there was no historic link, but did say that All Party Parliamentary Groups (APPGs) could in some cases still work virtually and 'plug the gaps that Government can't fill' in terms of their inquiries.
Gordon-Farleigh explained that most Government departments were 'forging a new normal' and life won't be exactly as it was before for Government any more than it will for anyone else, at least for some time. He said this offered all organisations the opportunity to 'recalibrate strategies and priorities' as well as the suggestion that public affairs professionals should 'review all of their messaging across all channels and be more human centric with an empathetic voice'.
Asked by several listeners about the EU trade negotiations currently underway, the panel thought the Government was benefitting from negotiations not generating front page news in the way they were previously. Gordon-Farleigh suspected that the transition period won't be extended and pointed out the talks were continuing through this pandemic.
In terms of keeping in touch with stakeholders and updating stakeholder maps, Wilkins said it was important to keep track of people on furlough or those no longer moving roles due to the crisis. Dale said stakeholder mapping is really important and he referred to recent projects he has been aware of that achieved extra support for the fishing industry and for cycling shops in the current crisis, which came about by coordinated pressure from MPs across the House of Commons speaking to Ministers with one voice on behalf of those key sectors. He added: 'Politics is still about being in the room, body language and relationships, so you should be thinking about what you can do when things return to normal'.
In terms of practicalities of arranging events in parliament or elsewhere, Dale advised booking two or three dates for rooms now allowing for a staggered return to normal business if refundable bookings are possible.
In terms of advice on organisations seeking coverage of their campaigns, Wilkins advised that people should target individuals in the 'political and media spheres, who you know are interested in your issue' so that these people are already aware of the issue and to ensure that the campaign stands the best chance of gaining traction.
Asked by listeners about delays to the Government's next Spending Review or a possible emergency Budget, Gordon-Farleigh said he could perceive such an emergency Budget and added: 'A lot of spending will be reviewed. Government will want to prioritise boosting the economy to turbo charge our recovery'.
Finally asked about tips for public affairs agencies, Dale advised that agencies should: 'Keep talking to clients, deal with the here and now but also look at what you'll be doing in six months to help their members out of it. Retaining clients will be a big focus as many will be looking to reduce their spend'.
https://www.vuelio.com/uk/wp-content/uploads/2020/04/parliament-closed.png
430
760
Sam Webber
https://www.vuelio.com/uk/wp-content/uploads/2019/09/vuelio-logo.png
Sam Webber
2020-04-22 10:41:34
2020-04-22 10:41:34
Lockdown Lobbying: Public affairs in a time of isolation