Lord Cameron: a refreshing return or unwelcome gatecrash?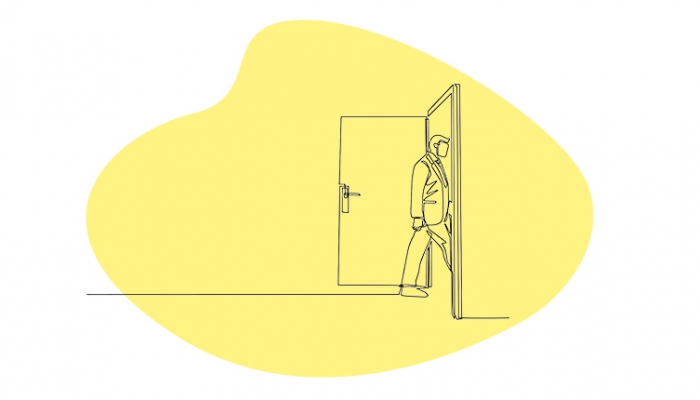 On Monday 13 November, David Cameron was a surprising guest to Downing Street as the Westminster press bubble looked on in disbelief. His appointment as Foreign Secretary represented a return to the front line, seven years after resigning as Prime Minister on 11 July 2016.
With Sunak previously bemoaning the political orthodoxy of the last 30 years, that Cameron was deemed part of, Cameron's appointment represents a dramatic change in political strategy from the current PM. The question remains whether the appointment of Cameron is a calculated pivot or a desperate plea to voters that will only reopen wounds in the Conservative Party.
A pivot back to the blue wall?
Cameron's appointment could not only represent a change in Sunak's political strategy, but a step away from the Conservative's political strategy since Brexit.
Since 2016, the Conservatives have aimed to appeal to disgruntled Brexit voters who felt that politicians akin to Cameron did not represent them. Both Theresa May, and Boris Johnson in particular, appealed to a perceived 'red wall' of voters. Johnson's 2019 election manifesto featured a spree of perceived spending increases into public services, a hardline take on immigration levels and asylum seekers, coupled with a hardline conception of Brexit. This was the very position that Sunak had endorsed, with his conference speech and continued emphasis on stopping the boats and the Rwanda plan serving as testament to this.
Yet on Monday 13 November, Sunak seemingly repositioned his party away from this and more towards the Cameron consensus. Out went Suella Braverman following inflammatory comments and in came Cameron. Sunak's shift from one to the other is perhaps best captured by the mission of Cameron's 2005 leadership campaign: to clean, modernise and sanitise the Conservative party. In his acceptance speech in 2005, Cameron called on the party to 'modernise our culture and attitudes and identity' and to ensure their message is 'relevant to people's lives today.'
Cameron's appointment was not a solitary chess move by Sunak. Laura Trott, a former advisor to Cameron, was appointed as Chief Secretary to the Treasury, and Victoria Atkins was appointed Secretary of State for Health and Social Care. This coupled with the promotion of Claire Coutinho to Secretary of State for Energy Security and Net Zero in August perhaps represents a concerted effort by Sunak to help the Conservatives appear younger and more sober to voters and the media – just as Cameron tried with the appointment of then young upstarts, George Osborne (2005) and Jeremy Hunt (2007), to the Shadow Cabinet.
In this regard, Cameron's appointment might be a symptom of a wider calculated pivot to the blue wall to appeal to the many voters the Conservatives have lost to Labour and Liberal Democrats in affluent seats in the South West, South East and Middle England – just as Cameron's electoral strategy relied upon in 2010 and 2015.
A desperate move that reopens wounds?
Part of the reason that Cameron's appointment was unexpected was because it seemed at odds with everything that Sunak had attempted to model his leadership and a future Conservative election strategy on.
It may also beg significant questions for Sunak's decision making, judgement, and planning, as the public and press wonder what could have changed in 40 days for Sunak to invite back the very politician who was seemingly part and parcel of the very political consensus he had blasted. In this sense, Sunak's decision risks coming across as a desperate last roll of the dice. Moreover, bringing in a previously disregarded Prime Minister into an unelected position risks Sunak being perceived as part of that very opportunistic political orthodoxy that he tried to reject.
Cameron's appointment could also reopen wounds with Conservative backbenchers. As the leader who was accused of lying to his MPs over the need to offer a referendum on an alternative vote system to the Liberal Democrats in the coalition agreement in 2010, he also experienced a fairly fractious relationship with backbenchers in his time as PM.
Testimony to this, it only took Conservative backbencher Bill Cash MP two days to question Sunak in PMQs on his new Foreign Secretary's commitment to the result of the Brexit referendum and the 2019 manifesto. Meanwhile, backbencher Andrea Jenkyns MP submitted her letter of no confidence to the 1922 committee on the same day as Cameron's ascension. Additionally, recent murmurings by Braverman and her supporters over Braverman's sacking and the UK Supreme Court's judgement on the Rwanda plan may mean that Sunak's attempt to reposition the Conservatives could be frustrated by his very own backbenchers.
The next, and potentially final, stage of Sunak's premiership might be influenced by the common denominator in the demise of prior Conservative leaders: their parliamentary party.
https://www.vuelio.com/uk/wp-content/uploads/2023/11/Lord-Cameron-returns.jpg
430
760
Michael Kane
https://www.vuelio.com/uk/wp-content/uploads/2023/09/vuelio-logo-200px.png
Michael Kane
2023-11-17 16:21:43
2023-11-17 16:21:43
Lord Cameron: a refreshing return or unwelcome gatecrash?