Media Interview with Calum Di Lieto, launch editor of Performance Marketing World (PMW)
Looking for the latest on performance marketing? Haymarket has added to its marcomms publishing stable with the launch of Performance Marketing World (PMW), which joins sister titles PRWeek and Campaign to offer specialised content for marketers.
Launch editor Calum Di Lieto talks us through the kind of stories PMW will be covering as well as what he sees as the biggest challenges and opportunities coming up for the sector this year: 'I think it will be a very interesting time to see how agencies and brands adapt and evolve…'
What inspired the launch of Performance Marketing World?
The performance marketing industry is rapidly growing, estimated to be worth approximately hundreds of billions of dollars – a number that will only increase going forward. Given the industry is increasing so rapidly, it felt right to launch a brand that would cater to this growing community.
What will PMW bring to the marketing and communications industry that's different from sister Haymarket marcomms outlets Campaign and PRWeek?
PMW will focus purely on performance marketing – which is basically measurable, digital marketing that is results-based. PRWeek focuses on PR obviously, but there are overlaps in content – particularly around social media and influencer marketing – while Campaign has a greater focus on Brand. Now most performance marketers agree that brand and performance shouldn't be siloed, and so neither will our titles, but PMW will very much stand on its own two feet and has very healthy ambitions to be its own global voice.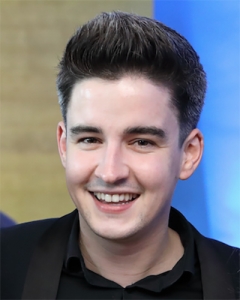 What kind of stories/contributions will you be interested in for PMW?
Case studies are always great, data-led reports and surveys add lots of value and of course thought-provoking opinion pieces/interviews are always a great way to engage the audience.
What are the main challenges and opportunities for the marketing industry this year, in your opinion?
The death of the third-party cookie and the industry's battle between privacy and personalisation. I think it will be a very interesting time to see how agencies and brands adapt and evolve.
How would you describe the relationship between journalism and PR/marketing in 2021?
When journalists and PRs work together well it can be almost like an extension of the team, and in a time when networking and getting out into the industry has been near impossible, having the eyes and ears of PRs has been really helpful.
What extra insight has working on PMW given you into the way PRs/marketers and comms pros work?
PMW has really opened my eyes to just how targeted PR/marketing can be and how sophisticated measurement of campaigns can be. We live in a world of 0s and 1s, it's just about how you extract meaningful insights from the binary.
What are some recent examples of really good marketing campaigns, in your view?
I think it's about those that have embraced new channels such as TikTok. It's always brave to be one of the first to invest in newer platforms, especially when the content is structured differently and you can't just copy and paste from a more established social network. I've also been impressed with the number of SMEs using social media to create double, or triple, digit growth.
What work are you most proud of in your career?
I'm always most proud of my most recent project, and so it would be successfully launching PMW. It was no easy feat to launch a global brand during a global pandemic, but we've already seen some incredible results and just looking at the site fills me with pride.
More information on Performance Marketing World can be found on the website.
Looking for more best practice and news on marketing, PR and comms? Check out some of the best PR podcasts here and here.
https://www.vuelio.com/uk/wp-content/uploads/2021/05/Performance-Marketing-World-Vuelio.jpg
430
760
Phoebe-Jane Boyd
https://www.vuelio.com/uk/wp-content/uploads/2023/09/vuelio-logo-200px.png
Phoebe-Jane Boyd
2021-05-20 09:14:45
2021-05-20 09:14:45
Media Interview with Calum Di Lieto, launch editor of Performance Marketing World (PMW)