SoGlos is an award-winning online magazine covering entertainment and the arts in Gloucestershire.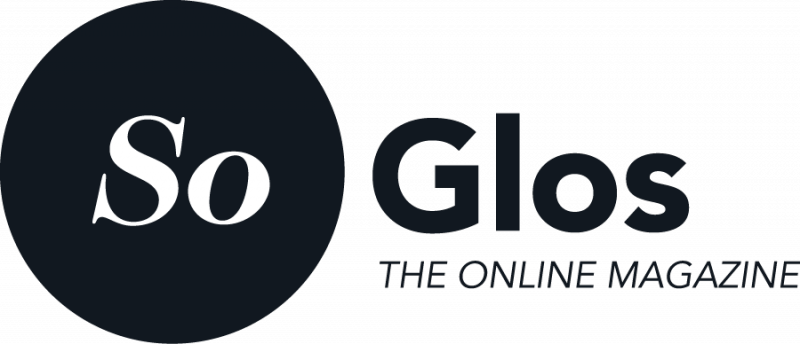 Recently nominated in the Online Media Awards for Best Local/Regional News Site, the website is run by publisher James Fyrne and his partner Michelle Fyrne, who is the editor. James talked to Vuelio about SoGlos' new internship programme, working online and being successful on social media.
After completing a postgraduate degree in journalism (specialising in PR), James worked at a number of PR agencies in London including Ketchum, Rainier and Harrison Cowley. Believing he was on the 'wrong side of the fence', James started freelancing before moving with Michelle to Dubai. The couple worked on two competing arts and entertainment magazines – What's On and Time Out Dubai – before returning to their home county of Gloucestershire.
Why did you decide to create SoGlos?
We spotted a niche for something arts and entertainment in the county, and everything was moving online at the time we set up SoGlos.com. It took about a year of research and development before the site went live, six years ago this month. Michelle and I self-funded it, did all the project management and launched it. We used an agency to do all the website design and back office work, including the bespoke CMS which we still use today.
How has the team grown?
There are seven of us in total: three editorial, two sales, one design and one development. We have grown by about one person each year. My title used to be deputy editor but as I manage sales, design and development, I recently changed my title to reflect that.
Do you work with external contributors?
We do occasionally use freelancers but we have an in-house staff writer which works better because managing freelancers can take time. We have just launched an internship scheme and received 250 applicants, which we were staggered by.
How will the internship work?
We're about to take on two editorial interns. They will be given training and guidance as part of a structured placement to make it a useful process for them. The prerequisite for the application is that they had to have some journalism training and ideally some published work, so most of the applicants are from the University of Gloucestershire or the University of West England.
The internship programme is going to be ongoing, we've specified interns have to commit to 3-6 months but when one intern finishes we'll probably take on another. Partly because there's so much demand, but also if we can build the interns into the team and make it really useful for both parties then it makes sense.
Why did you decide to make SoGlos an online publication?
When we were looking at the market, things were only just starting to move online and we were almost ahead of our time. But online was the obvious choice because that's where arts and entertainment readers tend to look for the latest up-to-date information. Obviously there's a certain level of prestige associated with print, but the advantages of digital over print include interactivity, with content such as photo galleries and videos, as well as being able to publish fresh content quickly.
What is your target audience?
Gloucestershire locals and tourists who are interested in making the most of their free time and disposable income. Some people have described us as Gloucestershire's answer to Time Out London. We don't have a particular target age, our style is informative and entertaining not young or stuffy. Our music section seems to be more popular with young readers and our culture section, which covers things like open gardens and National Trust properties, is more popular with everyone up to silver surfers.
How do you use social media?
Twitter and YouTube are two of our big successes and we're in the midst of improving our Facebook following. When we publish full editorial features, they get tweeted automatically via our RSS, which has worked really well. Also, when we're out and about at a Gloucestershire restaurant, attraction or event, for example, we'll often take a picture, tweet information, '@' local businesses and interact with them. Twitter is a particularly strong social resource for the arts and entertainment sector.
As for YouTube, we've got about 8.5m views across our channel, we think it's the most popular channel in the south west. We only make one video per quarter and we've focused on filming quirky local events like the Gloucestershire Cheese Rolling, the World Shin Kicking Championships, Bourton-on-the-Water Football in the River, and a Christmas Day Swim. A few of them have gone viral – I think our most successful is one of our cheese rolling videos which has about 3.6m video views. It has been seen all over the world and we've licensed it to a lot of companies.
We've got a brand new Facebook page and we have literally only just started a campaign to increase our engagement – and we're already just shy of a thousand likes. For our reach and readership we should have a lot more likes, but it is an area we've neglected a bit and one we're now keen to improve.
How do you work with PRs?
Most of the local PR agencies and in-house PRs have us on their radar and they send us press releases about anything and everything they're promoting locally. We have an inbox for PRs, which we look through to identify what's newsworthy and interesting. We have strict rules about not copying and pasting from releases because we write everything to a house style for our readers.
We also work with some national PRs, for film and music releases as well as national restaurant or bar chains for example, but we're predominantly focused on Gloucestershire.
We see relationships with PRs as a two-way process, we don't just wait for something to land in our inbox, if we hear about something juicy then we'll contact PRs directly to see if there's an angle for a story.
How do you like to be contacted?
Preferably by email because we can quickly have a look rather than PRs having to do their pitch by phone, which can sometimes be a drawn out process. As an online publica
tion so we're checking our email every few minutes and it's as quick as picking up the phone.
Do you accept images?
Sending images always helps because everything we publish has a picture with it. If they do send an image, 10MB is unnecessary (even for print it's probably too much), a couple of hundred KB is fine. Some of the images we get look like they've been taken RAW straight off the camera which is a little frustrating. Also, we only use landscape pictures because of the way our CMS is built.
What do PRs do that's bad?
The frustrating ones for us are when the PRs haven't looked at SoGlos – we're online, it only takes 30 seconds to have a quick look. If they say, 'This will be of interest to your culture section', or: 'I see you did a readers competition, we can offer one too,' then that's great. If PRs ring and say: 'We have an event… it's in Edinburgh and it's about OAP retirement homes,' they obviously haven't looked at our website and they're wasting both our time. It's not brain surgery.
Another thing is to avoid coming at it from the angle of: 'Could you do me a favour? My client would like it if you could put this on your website.' Good PRs should be saying: 'I think your readers would be interested in this.' Our readers are our number one concern and PRs should always keep that in mind.
What's your favourite restaurant in Gloucestershire?
The Daffodil in Cheltenham. It's an art deco restaurant which used to be a cinema and the Josper Grill-cooked steaks are particularly good.
What's your favourite place in Gloucestershire?
Our new office! Two months ago we moved into a beautiful Regency office overlooking Cheltenham Town Hall, which is one of Cheltenham's most iconic buildings. The sun is shining and people are having picnics in the gardens, it's glorious.
What would your super power be?
To travel back in time, probably just so I could enter the lottery and become a millionaire the easy way!
Who would play you in a film?
People I say I look like Olly Murs, the singer. So, erm, if he did a bit of acting – him.
What one thing could not live without? 
My little boy Elijah, he's 20 months old and my favourite thing in the world.
Editorial information on James Fyrne, Michelle Fyrne, SoGlos and thousands of other media contacts and outlets, can be found in the Vuelio Media Database.
Priyanka Dayal
https://www.vuelio.com/uk/wp-content/uploads/2019/09/vuelio-logo.png
Priyanka Dayal
2013-05-21 09:56:58
2017-11-02 12:17:50
Media Spotlight: SoGlos