Men's Fashion Spotlight: David Evans, Grey Fox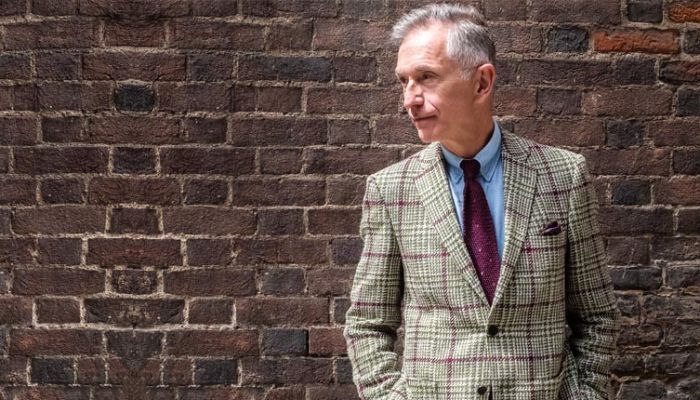 David Evans is the man behind Grey Fox, the top 10 men's fashion blog, which was created as a space for men over 40. With posts about luxury British items, handmade accessories and the finest tailoring, Grey Fox is well-known for covering the finer side of fashion. We caught up with David to find out more about older men and the fashion industry, waste in fashion and building relationships with PRs.
How do you describe what you do?
I blog about men's style and lifestyle. My target audience is the man over forty, but on Instagram my largest group of followers is in the 25 to 35 age group! Some people would call me an influencer, but I feel slightly uncomfortable with that description as it's often hard for us to know how much influence we actually have until we receive helpful feedback from brands and followers.
How do different social channels work with your blog?
I sometimes wonder if I would even have a blog of I'd started what I'm doing in the last two or three years. Most of my effort goes into Instagram, but I love writing so the blog continues. I use Twitter and Facebook to a very limited extent simply to support my efforts on the blog and Instagram.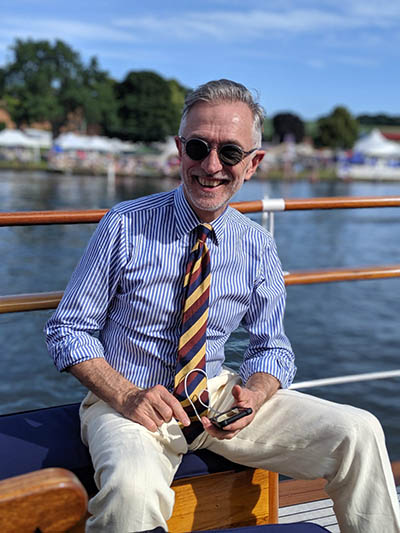 What's the biggest issue in men's fashion at the moment?
For me, it's the industry's blind spot when it comes to older men. Nearly half of consumer spending is by those over fifty, yet menswear marketing is all about young men. Adverts rarely contain older men – the men who might be able to afford luxury clothing. There are increasing numbers of older men on social media and I'm hoping that this will bring about change. London Fashion Week Men's has almost entirely turned its focus to the young market and classic tailoring and menswear brands have abandoned ship in the last few years. While youth and creativity is essential, it's a bad call to ignore those who have the money to spend.
How significant is waste and sustainability in the fashion world?
It's well known that the fashion industry is a huge polluter and waste, caused by brands encouraging consumers to buy piles of cheap clothing, is an almost intractable problem. This issue will not go away while brands, whose sole aim is to be profitable, are under few legal obligations to do something about these environmental and ethical problems.
Who is the best fashion designer we haven't heard of yet?
Araminta Campbell who designs tweeds in Edinburgh.
What's your favourite item of clothing?
A thirty-year-old English-made shirt that I wore at the birth of my daughter and then recently when my first grand daughter was born.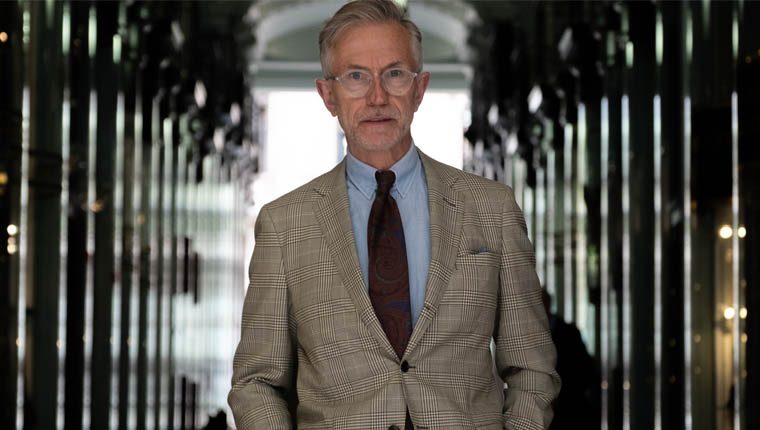 What are the best campaigns/collaborations you've worked on?
I've had so many, from working with Specsavers to a campaign with English sparkling wine brand, Nyetimber. In the menswear world, things are not so easy due to the obsession with youth; but I have a great relationship with New & Lingwood and many small accessories brands.
How important are press events for you, compared with releases or being sent product?
Events are essential as they are a chance to build relationships. I tend to ignore releases unless they're from brands willing to work with me in a constructive way (which does not mean that I want payment!) – but I'm not there just to regurgitate press releases. Being sent product is fine but I rarely accept product in payment for anything (who needs yet more shirts, ties etc?)
What advice would you give PRs looking to work with you?
Let's build a relationship. As I say above, neither I nor my audience are interested in repeating press releases. I want to try products for myself and pass on authentic reports on these to my followers. As brands tend to use very young models to show their clothes, I want to wear those clothes myself to show my older audience that those products aren't just made for twenty-year-olds!
What other blogs do you read?
I'm afraid I just don't have time. I follow many on Instagram – too many to list – and these vary for  young to old in age and cover everything from men's style to lifestyle including cars, holidays, watches, food and drink.
https://www.vuelio.com/uk/wp-content/uploads/2019/07/Grey-Fox-2019.jpg
430
760
Holly Hodges
https://www.vuelio.com/uk/wp-content/uploads/2019/09/vuelio-logo.png
Holly Hodges
2019-07-15 15:43:25
2019-07-15 15:43:25
Men's Fashion Spotlight: David Evans, Grey Fox