News outlets lose out to social and mobile platforms – what does this mean for PRs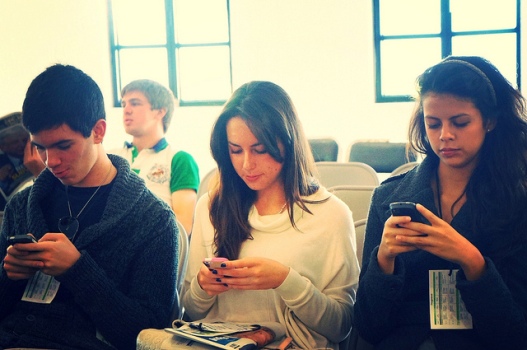 Smartphones have overtaken traditional media outlets when it comes to news consumption. According to the fourth annual Digital News report by the Reuters Institute for the Study of Journalism (RISJ), many news brands are struggling to make money as readers increasingly look to third-party platforms such as Facebook, Apple and Google for their daily news download.
The report, based on research conducted in 12 countries, shows that news accessed from smartphones has jumped significantly over the last year with average weekly usage growing 33% to 42% in the UK, and 37% to 46% globally.
'Our research documents that most people like news and use news, but they don't want to pay for it, don't want to see advertising around it, and don't want to see it mixed up with sponsored content. This means sustainable business models remain elusive even for those who succeed in building an audience,' said Reuters Institute Director of Research, Rasmus Kleis Nielsen.
Where does this leave traditional media outlets? busy upping their digital presence and moving into more social-friendly formats. The report provides evidence that digital-born franchises such as The Huffington Post and BuzzFeed are beginning to rival old media giants including the BBC and CNN in terms of reach.
In addition, the rise of ad blockers is combined with industry concern about fraud and a lack of transparency, pushing some publishers to abandon old models in favour of new 'native' advertising or sponsored content.
Emily Bell, director of the Tow Center at Columbia university, in a lead commentary for the report said: 'Fragmentation of news provision, which weakens the bargaining power of journalism organisations, has coincided with a concentration of power in platforms. The only remaining question is how fast will we see a shift from old models of distribution to the new.'
Emily's point is as valid for media outlets as it is for the global PR industry that has also been forced to keep up with their allies in the media in wake of the digital revolution of news. As Cision UK's inaugural Social PR Study  indicates, an astonishing 38% of PR professionals admitted they never respond to questions from the media on networking platforms, and 21% said they never respond to queries from consumers/community outreach.
It is clear therefore that PRs too need to embrace digital platforms beyond publishing and promoting news and more aggressively into engagement, monitoring and sponsored content to better serve journalists and consumers at large. In doing so, it will  prepare PRs to be ahead of the digitization of news as it shifts beyond traditional media platforms on to mobile and social platforms.
Photo Courtesy of Esther Vargas on Flickr
https://www.vuelio.com/uk/wp-content/uploads/2015/06/smartphone-consumtpion.jpg
350
527
Priyanka Dayal
https://www.vuelio.com/uk/wp-content/uploads/2019/09/vuelio-logo.png
Priyanka Dayal
2015-06-18 09:00:29
2015-06-18 09:00:29
News outlets lose out to social and mobile platforms – what does this mean for PRs