Overview of the Illegal Migration Bill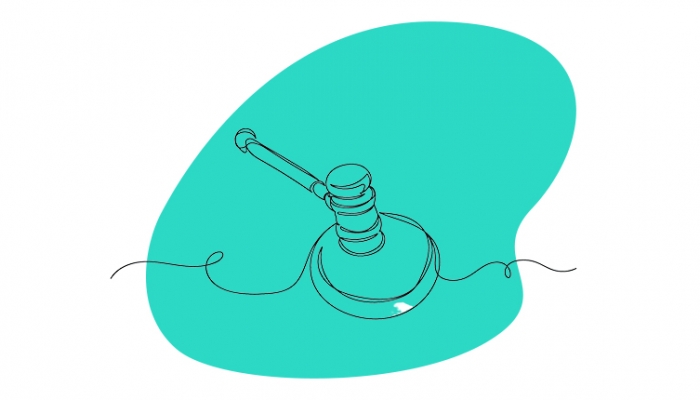 On the 26 April the Illegal Migration Bill – or so called 'stop the boats' Bill – made significant progress and cleared the Commons with a majority of 59. The Bill will place duty on Home Secretary Suella Braverman to remove migrants who enter the UK illegally, it will also narrow down the range of legal challenges and appeals that could suspend their deportation.
This promised legislation has been on the cards since Prime Minister Rishi Sunak came into power, pledging to boost the economy, cut hospital waiting lists and stop migrant crossings in the Channel. However, due to its highly controversial nature, the Labour Party alongside many organisations and charities have heavily criticised the nature of the Bills agenda. The Council of Europe's Group of Experts on Action against Trafficking in Human Beings (GRETA) expressed deep concern about the Bill and its lack of compliance with core elements of the Council of Europe convention on action against trafficking in human beings. The Refugee Council have also criticised future plans, accusing ministers of shattering the UK's long-standing commitment under the UN Convention to give people a fair hearing, regardless of how they get to the UK.
Home Secretary Mrs Braverman has already acknowledged that the Bill might not comply with the European Convention on Human Rights (ECHR), setting up the prospect of a legal battle with Strasbourg judges.
The Bill essentially places a new duty on the Home Secretary to detain and remove those arriving in the UK Illegally. Those entering illegally will be sent back to their home country, if deemed safe, or to a third country such as Rwanda, whereby support will be offered to help safely 'rebuild their lives'. This new duty takes precedence over their rights under modern slavery and human rights laws, meaning people who come to the UK illegally will be prevented from settling in the country and will face a possible permanent ban on returning. Further, the number of appeals and challenges available to suspend removal will be radically narrowed.
The Bill further promises a new 'safe and legal' route for those seeking sanctuary in the UK, the numbers allowed in will be capped by Parliament, with an annual vote to set each year's cap, which will take into account local authority capacity for housing and public services. However, if there is a humanitarian crisis within the world that requires a response, then the UK will step up and offer sanctuary to those in need.
The UK is not the only country to launch a crackdown on immigration and asylum issues. US President Joe Biden's administration has recently announced his toughest border policy yet, warning migrants who cross the border illegally that they will almost all be deported. In Sweden, the new coalition government (formed in October 2022) toughened its migration and asylum laws. Further, Copenhagen is looking to sign a similar deal to the UKs with Rwanda for offshore asylum seeking.
More recently, Italy passed a law requiring NGO search and rescue ships to sail to a designated port, and prevents them from looking for other migrant boats in distress. Ship captains face fines of up to £44,462 for failure to comply. In late March, France introduced an immigration bill that wants to grant temporary residency permits to illegal migrants working in sectors 'under strain' and place those ordered to leave the country on a 'wanted list' in a bid to speed up their expulsion.
The Bill clearly pushes the boundaries of international law, however, it currently sits in the House of Lords after successfully passing through the Commons stages. Despite this, three key challenges are likely to stand in the way: the lack of return agreements, the stalling Rwanda plan, and practical difficulties and costs involved in returning migrants.
For regular updates on what is happening in UK politics and public affairs, sign up to our weekly Point of Order newsletter, going out every Friday morning.
https://www.vuelio.com/uk/wp-content/uploads/2023/05/Illegal-Migration-Bill-overview.jpg
430
760
Ellie Farrow
https://www.vuelio.com/uk/wp-content/uploads/2023/09/vuelio-logo-200px.png
Ellie Farrow
2023-05-02 13:38:52
2023-05-02 13:57:57
Overview of the Illegal Migration Bill