Pet Blogger Spotlight: Rachel Spencer, The Paw Post Pet Blog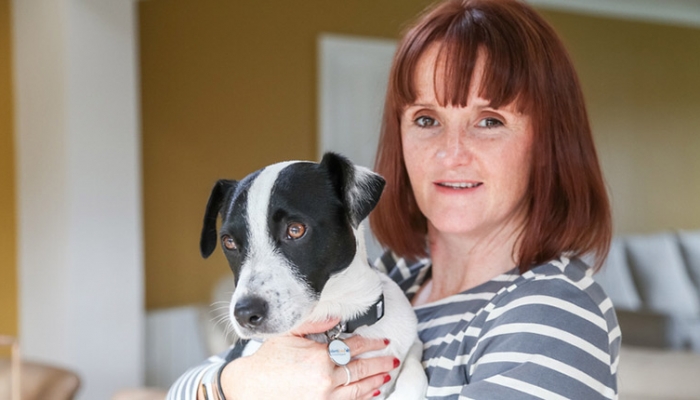 Meet Rachel Spencer – the human (and self-confessed 'Crazy Dog Lady') behind The Paw Post Pet Blog. As well as trying out new gadgets with her canine co-blogger Patch, Rachel is busy blogging about the good work of charities improving the lives of animals like Street Paws, StreetVet and Canine Hope.
Helping domestic animals to live their best lives is what Rachel really enjoys about blogging – if you're currently cohabiting with a pet who's confused about how much more time you're spending indoors, read on for how to keep their tails wagging.
What keeps you enthusiastic about the pet blogging sphere?
I think it would be seeing the massive joy that our animals bring to our lives. I don't do a lot on Instagram but I love going on there as my feed is wall-to-wall dogs and the occasional cat or tortoise!
It's such a nice way to switch off. What I love about blogging is you can go a lot deeper on a subject, whether you're talking about dog yoga or someone doing something AMAZING to help animals like Janey Lowes, who is a vet working out in Sri Lanka. I've been blogging for three years and have been a journalist for 20 and I still get so excited when I have an amazing animal story.
What's your favourite thing to post about and why?
I love sharing real life stories and people doing incredible things – like Janey, Jade and Sam at StreetVet and the rescues I've worked with like Dogs4Rescue in Manchester and Beds for Bullies in Norfolk. I love to create content that inspires and brings out emotion, and I won't lie, I do get emotional quite a lot when I speak to people. I was in tears during a visit to Dogs4Rescue to talk to its founder, Emma.
Travel pieces are something I really enjoy, too. Our dogs are a huge part of our lives and I love going to new places with Patch to explore. I always look for dog friendly travel pieces myself – it's great to see the posts rank well on search engines and to get messages from people saying they enjoyed them.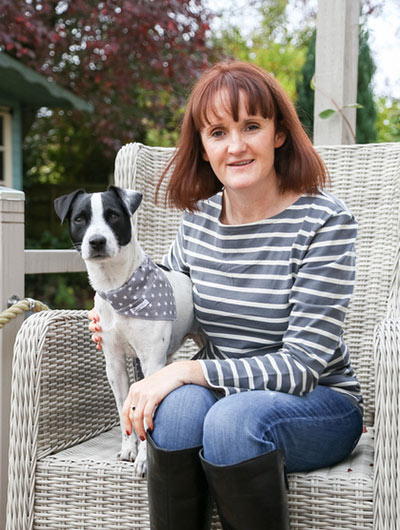 How have you had to change your approach and content now that people are self-isolating with their pets?
I have tried to make it as relevant as possible, which is what I try to do as a general rule anyway. When I had Daisy, I did a lot of posts about senior dogs and the issues owners face. When she passed away, I covered bereavement. When we adopted Patch, aged two, I covered how to train a young dog.
With lockdown, owners are at a loss as to how to support their pets. The first week, I did a massive round-up of resources that are out there, covering everything from diet and nutrition to puppy training and grooming. My blog is for the readers – as I do each post, I try to think about what they need. This week for example, I'm writing about how to keep your dog cool in lockdown as the weather is set to warm up.
I've been sharing lots of content from dog behaviourists, groomers and other experts on social media, as well as what Patch is up to.
What would be your top pieces of advice for keeping pets entertained/not freaked out by how much more time they get to spend with their humans right now?
Don't overwhelm them. I spoke to a trainer the other day who was talking about how our dogs will be feeling at the moment and she explained it would be unsettling. So, while it's lovely to be at home (I'm at home with Patch anyway, as I work from home) they need space. Yes, enjoy activities with your dog and work on their training and tricks, but make sure they get down time and the sleep they need.
The trainer I spoke to explained separation anxiety and how those who usually go out and work all day should consider going and sitting in their car for some time each day so the dog gets used to being on their own – in fact, I need to do a post on this!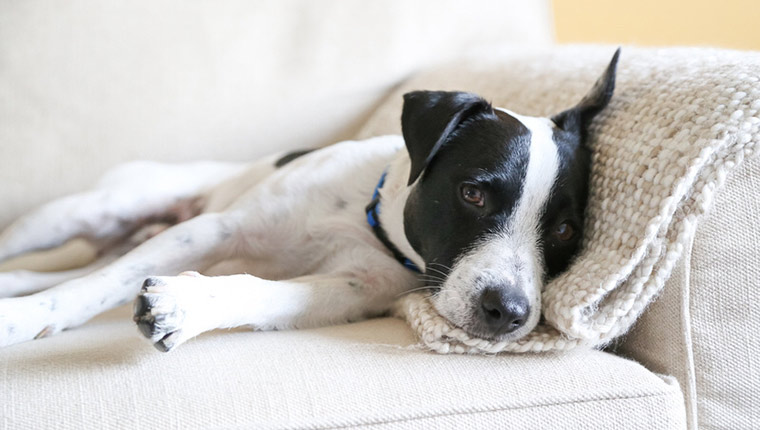 What are some of the weirdest things you've dealt with as a pet owner?
Oh, it has to be the dog Reiki where Daisy did a poo on the woman's floor. We also did a Pawsonal shopping experience at Pet London where Daisy was basically like a doggy version of Julia Roberts in Pretty Woman (the bit when she goes shopping).
How can people be dissuaded from buying animals/exotic pets that aren't suited to living so closely with people?
I think whatever pet you have, please, please, please do your research first and make sure you have the time and right lifestyle to support them. Charities are over-run with animals who were taken in on a whim and being a pet parent is a huge decision and not to be taken lightly.
Which animal charities should people be supporting?
Now that's a tricky question – there are so many fantastic charities out there and they all need our help at the moment. What I would say is to choose one that is close to you, that you have an affinity with – for example, you may have adopted your pet from there. Perhaps think of the smaller ones that are struggling, also.
How do you collaborate with brands, and which kind of brands do you really like working with?
I work with brands who are in line with the feel of my blog and my values. For example, I did a sponsored post with Petplan at Christmas, and that's because I use Petplan to insure my dog.
I don't do lots of collaborations with brands, to be honest. I tend to write about products that I like and it's often people I have just spotted online and on social media. With Reg&Bob, for example, Sarah the founder approached me, and it was just after I lost Daisy. I loved her products, so I had an influencer friend – Layla The White Boxer Dog – review them for me. I've since gone on to buy products and she has kindly gifted us products, too.
Another is The Cosy Canine Company, I love Lottie's walking bags and have bought two myself and a fair few as gifts, and she has given discount codes to readers, which is lovely.
If a brand would like to work with me, I am open to this. Particularly dog-friendly travel destinations, although we can't go very far at the moment.
I also write for other websites too, like Dog Friendly Retreats, and I offer consultancy services to pet businesses who need support with content and media coverage. If anyone is interested in working together, just drop me a message.
For PRs looking to work with you and your blog/website, how would you prefer they approach you and with what kind of content?
The best way is via email, and the main thing I'd like to get across is that I create all the content on my blog.
I don't have guest posts or content written by anyone other than myself, and I will write it from a journalist perspective. It's about what I can give to the reader rather than it being a promotional post for the brand.
This feels more authentic to me, but I understand not everyone wants to work this way. In pitches, I'd like them to think about what they can offer to my readers. When PRs do this I'm much more likely to say yes!
What other blogs are you checking out regularly during lockdown?
I love The Dogvine. Patch is in LOVE with Belinha. We met up last year and he was just mesmerised. I have never seen anything like it! So I love checking out her posts and wishing I didn't live so far away.
Another is Dotty4Paws. Kate is a friend of mine and she has a new Jack Russell puppy called Gertie she got just before lockdown. She's been doing puppy diaries, which are so cute and really helpful for puppy owners. Gertie is like Patch, but with brown patches instead of black and I feel like her stalker!
Mark at Adventures of Monty Dogge really makes me laugh every time I see his Facebook posts. On Instagram, I love LeCorgi and the work he does with his human Aurelie and Doug the Pug Therapy Dog.
https://www.vuelio.com/uk/wp-content/uploads/2020/04/The-Pet-Paw-Post-Blog-Featured.jpg
430
760
Christina Pirilla
https://www.vuelio.com/uk/wp-content/uploads/2019/09/vuelio-logo.png
Christina Pirilla
2020-04-24 10:22:48
2020-04-24 10:24:20
Pet Blogger Spotlight: Rachel Spencer, The Paw Post Pet Blog