Pet Blogger Spotlight: Stephanie Walton, Steph and the Spaniels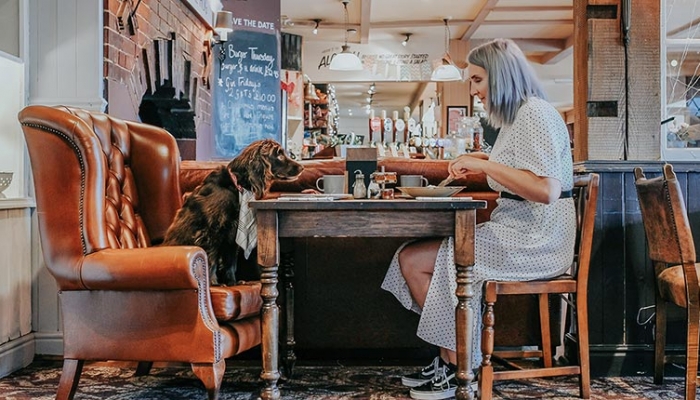 Meet Stephanie Walton, Sev and Lily – a human and her two dogs blogging about 'human and hound style and adventure' at Steph and the Spaniels. Stephanie shares what she loves about the pet blogging community and what keeps her passionate about posting (Sev and Lily were busy).
How did you get started with blogging about pets?
My blog has slowly grown into a pet-friendly lifestyle blog, as my life has been more revolved around my dogs. Sev and Lily play a massive part in my life, and everything in it, so it was natural to start including them more and more. It became something I adored blogging about and the passion makes it easy to share posts and keep blogging.
What's your favourite thing to post about – reviews, things to do, etc.?
Dog-friendly travel is certainly what we love, sharing the places we visit and things we do. Showing that you never have to leave your dog behind.
What are the best things about the pet blogging community that other blogging sectors might not have?
I love how supportive and loving the pet community is. It feels like there's less competition and that's really important when you're online so much. I honestly love reading and seeing others' posts and photos and I think many people think that within the community.
What are your thoughts on pets/animals becoming celebrities through blogging and featuring on social media?
I think there certainly are some, but very few actually have that status. I think it's great for the pet and the owner to deal with it in the right way, and show good and do good with it. I think it's wrong to get into blogging if you want that, though. Sev and Lily are far from it, and will never be. Whatever we do – from events to press trips – I need to make sure we're doing it because we will all love it and it's good for them as dogs.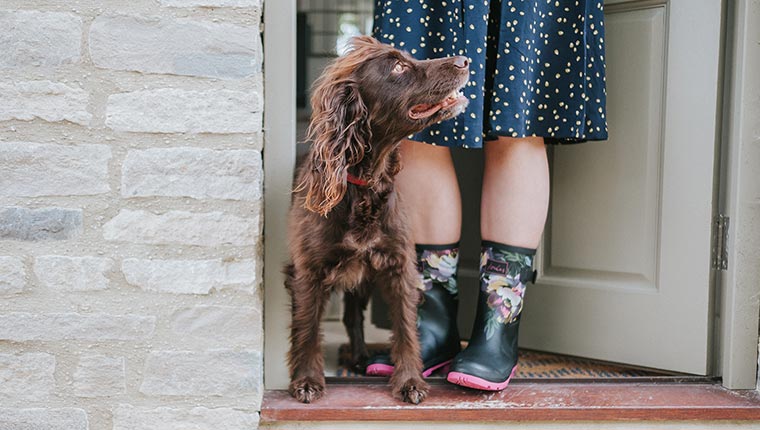 Is there something you would never feature on your blog?
I tend to stick with lifestyle and travel, but if it revolves around my life with dogs, then usually I would feature it. I think there are lots of taboo subjects in any topic, and it would always depend on why and how we showcase them if it's something that is good to speak about.
Do you think it's necessary to have pets of your own to blog about pets/animals?
I would think yes, as you're more submersed into it. There are things only a pet owner would know, want to know or understand. However, that's personal to my blog, as it's very much revolving around our spaniel life and spaniel travels – that wouldn't be something I'd even have the passion to share if Sev and Lily weren't part of it.
Which are really better, cats or dogs?
Dogs!
How do you work with PRs and brands – are review products and new launches useful?
My main work with brands is through campaigns and press trips, because that works with my blog and what I share with my followers and readers. I think sometimes product reviews are great, if they're not overdone but shown in a personal way. Creating content for brands is something I really enjoy doing and would always be keen if it fits our blog. I am also always very supportive of others in the community that do, too.
For PRs looking to work with you and your blog, how would you prefer they approach you?
I love hearing from brands and PRs. Usually email is best but we're also on Instagram a lot. I really enjoy working with brands – it's a great way to really get into something that you love and make content together.
What other blogs do you read (whether pet-related or not)?
I really enjoy reading blogs – I love The Cornish Life, The Londoner and From Roses.
https://www.vuelio.com/uk/wp-content/uploads/2019/11/Steph-and-The-Spaniels-Featured.jpg
430
760
Holly Hodges
https://www.vuelio.com/uk/wp-content/uploads/2023/09/vuelio-logo-200px.png
Holly Hodges
2019-11-21 12:44:25
2019-11-21 12:44:25
Pet Blogger Spotlight: Stephanie Walton, Steph and the Spaniels