Pokemon Go – playing games with PR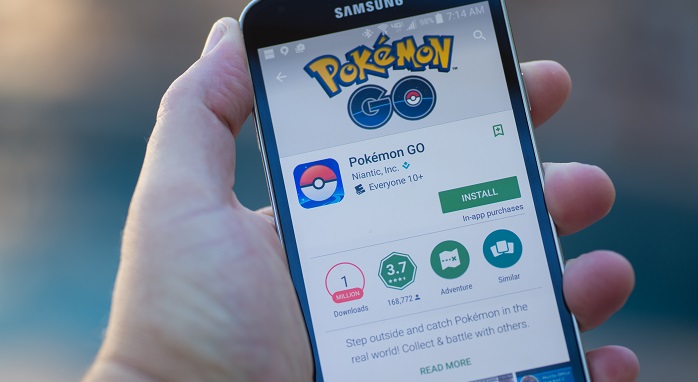 What better way to spend the school summer holidays than glued to a screen and hunting down digital critters in this year's must download smartphone game. But Pokemon Go is no Angry Birds or Candy Crush, it actively encourages players to get off their backsides and out into the real world.
Some experts claim the location based augmented reality game, can help players' burn more than 1,800 calories per week. Yep – a computer game that's both entertaining and good for you – it's almost too good to be true. Did I mention it's free to play?
And you can bet that Pokemon Go has taken the world by storm, since being released on July 6 of this year (yep it's literally only a couple of weeks old), the game has eclipsed even the mighty Twitter in terms of daily users in the US.
Pokemon Go might just be a fleeting summer craze (with the potential to run and run), but with so much interest in the game, you'd be foolish not to look for opportunities to harness the power of Pikachu and Squirtle. With so many people (and it's not just kids by any stretch of the imagination) hitting the streets in the hunt for Pokemon, the opportunity to drive footfall to business premises via social media is potentially massive.
A recent article on Inc.com, Pokemon Go is "Driving insane amounts of sales at small, local businesses."
The author suggests that a tiny investment in in-app purchases (amounting to just a few dollars per day) can help attract Pokemon to your business premises. The appearance of Pokemon, especially when highlighted via social media, has the potential to draw huge crowds, putting your business on the map and generating subsequent impulse purchases.
So what are you waiting for? Download the app, try and lure in some Pokemon and watch the crowds appear. If nothing else, you'll have a little fun on your phone this summer.
https://www.vuelio.com/uk/wp-content/uploads/2016/07/Pokemon1.jpg
382
698
Jake O'Neill
https://www.vuelio.com/uk/wp-content/uploads/2019/09/vuelio-logo.png
Jake O'Neill
2016-07-25 08:23:04
2016-07-27 13:57:03
Pokemon Go - playing games with PR