Political Updates 1st July 2019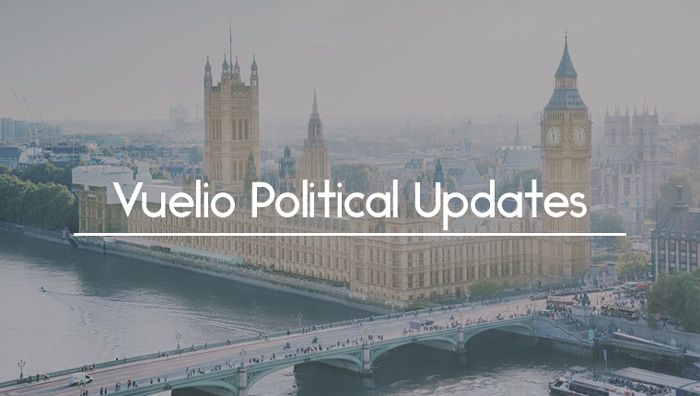 This week's Political Updates covers moves and changes at all levels of government. 
UK Government 
Sian Price was appointed as the British High Commissioner to the Republic of Botswana.
James Dick has been appointed as the Lord-Lieutenant of the East Riding of Yorkshire.
Joanna Kennedy was re-appointed as a Trustee of the National Portrait Gallery for four years from 15 June 2019.
Sir Edward Lister has been re-appointed as Chair of Homes England.
Reverend Prebendary Rose Hudson-Wilkin has been appointed as the Suffragan See of Dover, she previously held the role of Chaplain to the Speaker of the House of Commons.
Rose Hudson-Wilkin will become the new Bishop of Dover in November 2019, resigning as Honorary Chaplain to the Queen.
Anne Connolly OBE, Brice Dickson, Paul Nolan, Wendy Osborne OBE and Deborah Watters have all been re-appointed to the Northern Ireland Policing Board.
Tim Shinner is set to resign from his position as Director, Policy and Delivery Co-ordination.
Professor Dame Angela McLean has become the Ministry of Defence's Chief Scientific Adviser.
Dr John Scadding has been appointed as the Chair of the Independent Medical Expert Group (IMEG).
Paula Carter has been appointed as the Chair of the Advisory Committee for England, and Aaqil Ahmed and Matthew Littleford have been appointed as members of the Office of Communications.
Sir Stephen O'Brien has been appointed to the Department for International Trade (DIT) Board, following the resignation of Dr Pippa Malmgren.
Alison White and Ian Wilson have been appointed to The Government Actuary's Department (GAD) as non-executive directors, set to begin on 1 September 2019.
Kamal El-Hajji, the Serjeant at Arms, is set to retire on 31 July 2019.
Helen Dearden, Philippa Hardwick, Stephen Hawker CB and Iain McGrory have all be re-appointed to the Security Vetting Appeals Panel until 30 June 2030.
Nick Smallwood has been appointed as the Chief Executive and Head of the Government Project Delivery Function at the Infrastructure and Projects Authority (IPA).
  Scottish Government
Sarah Davidson is set to stand down as Director-General, Organisational Development and Operations.
    Welsh Government
Maria Battle has been appointed as the new Chair of Hywel Dda University Health Board for a period of 4 years.
 Scottish Parliament 
Tavish Scott MSP is set to resign from his position as MSP for Shetland in July, which will trigger a by-election in the Shetland constituency.
 National Assembly for Wales
Dawn Bowden has been removed as a member of the Constitutional and Legislative Affairs Committee.
Labour Party
Chris Williamson has been suspended from the Labour Party again following remarks about how the Party has handled anti-Semitism.
Vicky Foxcroft has been appointed as the Shadow Minister for Civil Society.
Danielle Rowley has become the first Shadow Minister for Climate Justice and Green Jobs.
https://www.vuelio.com/uk/wp-content/uploads/2017/11/Vuelio-Political-Updates-2017.jpg
396
700
Parina Rama
https://www.vuelio.com/uk/wp-content/uploads/2019/09/vuelio-logo.png
Parina Rama
2019-07-01 14:50:26
2019-07-01 14:50:26
Political Updates 1st July 2019