Political Updates 27th January 2020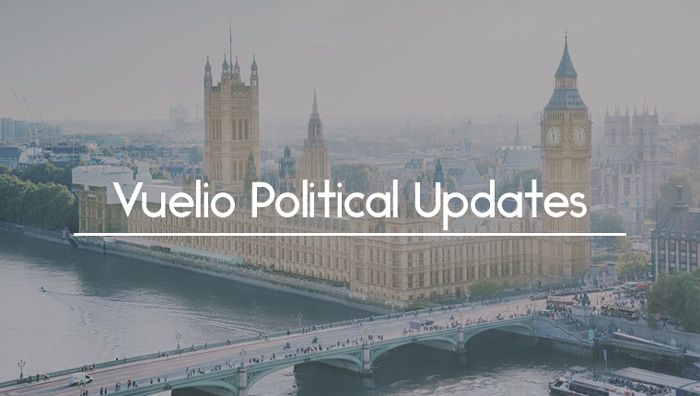 This week's Political Updates, covers moves and changes at all levels of government.
HRH The Duke of Cambridge & and Earl of Strathearn (Prince William) has been appointed Lord High Commissioner to the General Assembly of the Church of Scotland 2020.
Nigel Topping has today been appointed by the UK Government as the High-Level Climate Action Champion for UN climate talks, COP26.
John Manzoni to stand down as Chief Executive of the Civil Service and Permanent Secretary of the Cabinet Office later this year.
Robert Courts has been appointed Parliamentary Private Secretary to Grant Shapps.
Christopher Woolard to become interim Chief Executive for the Financial Conduct Authority on 16th March.
Peter Clarke had his term as Her Majesty's Chief Inspector of Prisons extended until 30th April.
Patsy Northern named as Director of Corporate Services for the Civil Nuclear Constabulary.
Terry Duffy named as Area Director for the North West Advisory, Conciliation and Arbitration Service.
Andrew Latchmore, Paul Mancey and Monica Turner appointed as Trustees of the Royal Armouries for four years.
Carol Hui, Robin Frewer, Peter Gowers, Karin Sheppard appointed as board members for the British Tourism Authority.
Sarah Fowler, Nadine Tomson and Andy Wood appointed as board members for the Visit England Advisory Board.
Rhodri Williams named as the preferred candidate for Chair of the S4C.
Paul Latham named as Director of Communications and Policy for the Charity Commission in March.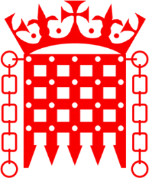 House of Lords
Lord Maclennan of Rogart (Liberal Democrat life peer) died on 17th January.
Baroness Sanderson of Welton appointed as a member of the Food, Poverty, Health and Environment Committee.

Bell Ribeiro-Addy appointed as Shadow Minister for the Home Office.
Bambos Charalambous appointed as Shadow Minister for Justice.
Stephanie Peacock appointed as Shadow Minister for the Office of Veterans and Government Procurement.
Helen Hayes and Conor McGinn appointed as Whips.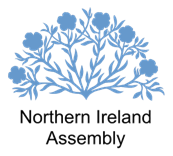 John O'Dowd, Dolores Kelly and Robbie Butler named as members of the Assembly Commission.
Committee membership has been confirmed:
Standards and Privileges – Stewart Dickson, Pam Cameron, George Robinson, Colm Gildernew, Declan McAleer, Patsy McGlone, Doug Beattie
Assembly and Executive Review – Jonathan Buckley, Alex Easton, Gerry Kelly, Robbie Butler, Colin McGrath, Jim Allister, Kellie Armstrong.
Procedures – Maurice Bradley, Harry Harvey, Gerry Carroll, Caral Ni Chuilin, Linda Dillon, Catherine Kelly, Sinead Bradley, Rosemary Barton.
Audit – Joanne Bunting, Emma Sheerin, Alan Chambers.
Business – Keith Buchanan, George Robinson, Sinead Ennis, John O'Dowd, Dolores Kelly, Colin McGrath, Robbie Butler, John Stewart, Kellie Armstrong, Andrew Muir, Clare Bailey.
Agriculture, Environment and Rural Affairs – Maurice Bradley, Harry Harvey, William Irwin, Rosemary Barton, John Dallat, Clare Bailey.
Justice – Gordon Dunne, Paul Frew, Rachel Woods, Pat Sheehan, Raymond McCartney, Patsy McGlone, Doug Beattie.
Economy –Stewart Dickson, Gordon Dunne, Gary Middleton, Christopher Stalford, Claire Sugden, John O'Dowd, Alan Chambers.
Communities – Jonathan Buckley, Robin Newton, Caral Ni Chuilin, Sinead Ennis, Emma Sheerin, Mark Durkan, Andy Allen.
Health – Paula Bradshaw, Alex Easton, Gerry Carroll, Orlaithi Flynn, Jemma Dolan, Sinead Bradley, John Stewart.
Executive Office – Trevor Lunn, Trevor Clarke, George Robinson, Christopher Stalford, Fra McCann, Emma Sheerin, Pat Sheehan.
Finance – Jim Wells, Jim Allister, Maoliosa McHugh, Jemma Dolan, Sean Lynch, Pat Catney, Matthew O'Toole.
Infrastructure – Andrew Muir, Keith Buchanan, Cathal Boylan, Liz Kimmins, Raymond McCartney, Dolores Kelly, Roy Beggs.
Education – Maurice Bradley, William Humphrey, Robin Newton, Catherine Kelly, Daniel McCrossen, Justin McNulty, Robbie Butler.
Public Accounts – Trevor Lunn, David Hilditch, Gary Middleton, Cathal Boylan, Oraithi Flynn, Maoliosa McHugh, John Dallat.
SDLP Opposition Team:
Colin McGrath appointed as Spokesperson for the Executive Office.
Mark H Durkan appointed as Spokesperson for Social Justice.
Daniel McCrossan appointed as Spokesperson for Education and Schools.
Sinead McLaughlin appointed as Spokesperson for Economy, Higher Education and Skills.
Matthew O'Toole appointed as Spokesperson for Brexit and Public Finance.
Sinead Bradley appointed as Spokesperson for Health.
Dolores Kelly appointed as Spokesperson for Policing.
Patsy McGlone appointed as Spokesperson for Justice and Language.
John Dallat appointed as Spokesperson for Government Transparency, Agriculture and Environment.
Justin McNulty appointed as Spokesperson for Public Health and Sport.
Pat Catney appointed as Spokesperson for Business and Innovation.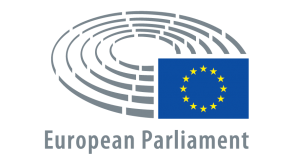 This weeks Plenary Session will take place in Brussels.
https://www.vuelio.com/uk/wp-content/uploads/2017/11/Vuelio-Political-Updates-2017.jpg
396
700
Muhammad Khan
https://www.vuelio.com/uk/wp-content/uploads/2019/09/vuelio-logo.png
Muhammad Khan
2020-01-27 17:37:09
2020-01-30 15:06:58
Political Updates 27th January 2020