PR Interview: Advita Patel, A Leader Like Me and CommsRebel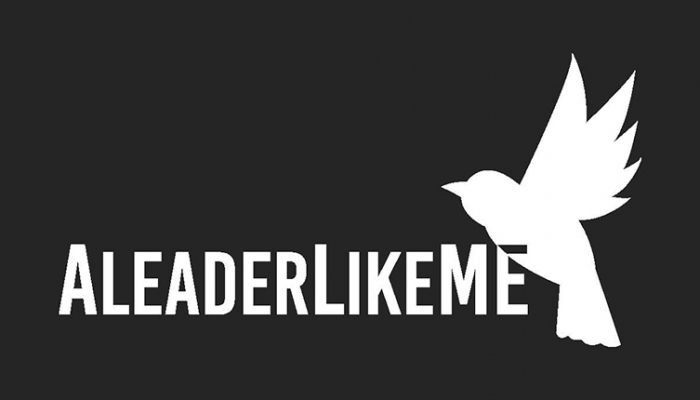 'I remember proudly calling myself a comms chameleon and telling people how I can adapt my personality to make others feel comfortable. When I think about it now, I feel sad that I felt like I couldn't bring my whole self to work,' says CommsRebel's Advita Patel who, with Inner Strength Communication Inc's Priya Bates, created A Leader Like Me to support and mentor other womxn working their way up in the PR and comms industry.
While long-overdue work on improving representation within the public relations and communications sector has been a major focus of 2020, data on diversity shows there is much to be done to welcome and uplift womxn from a variety of backgrounds into the profession. Being able to find professionals who look like you is a good start, believes Advita, who shares why initiatives like A Leader Like Me are so vital.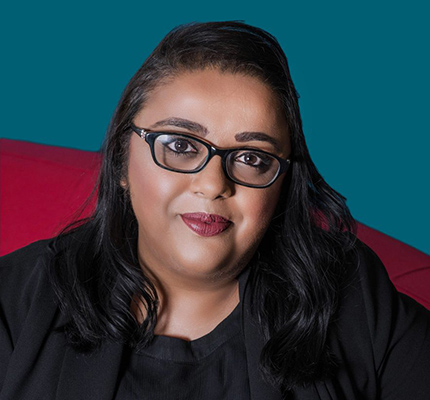 How did you and Priya Bates originally connect?
I found Priya on LinkedIn after I read a blog she wrote for IABC and I connected with her. I was thrilled that there was a woman, who worked in the same industry as me and looked like me as sadly it's still a bit rare to see a South Asian woman working within Internal Communications.
What sparked the idea for A Leader Like Me?
It was after I had a conversation with Priya. I asked her to be my mentor after I launched my own communications consultancy CommsRebel in January 2020. In our first conversation, Priya asked me to talk through my career journey and why I wanted to work for myself. It was during this conversation that we both connected over our shared experience.
I spoke about the years I refused to acknowledge that I was different from the majority of people that I worked with. How I genuinely thought that if I refuse to engage in the fact that I was an Asian woman then no one else will notice. I remember proudly calling myself a comms chameleon and telling people how I can adapt my personality to make others feel comfortable. When I think about it now I feel sad that I felt like I couldn't bring my whole self to work and that I had to hide parts of my identity – mainly due to fear of being treated differently.
Priya recognised some of this in her experience and we realised that if we had someone who looked like us in a leadership role, around the board table, speaking at industry events, etc. then maybe we wouldn't have felt the need to adapt our personalities and shrink ourselves to makes others comfortable. It was at this point A Leader Like Me was created.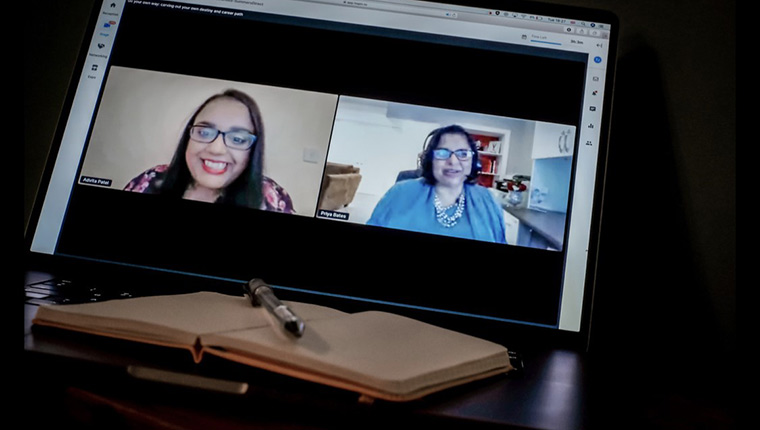 What are the main aims of the community?
Being a minority in a majority workplace can be very lonely. You often don't want to overstep your mark as you'll fear that you're 'rocking the boat' and or you'll convince yourself that 'you're lucky' to have the role that you do, so you stay quiet. You're being told that you have to work harder to achieve more and prove your worth. You struggle to get the opportunities, and when you do achieve success, you may face resentment from others because they think it was a tick-box exercise, so you work even harder to prove them wrong. It's a vicious cycle.
Our A Leader Like Community helps to create empowerment, build confidence and give hope. The community encourages our members to step up, step out and find their voice. We want them to believe in their self-worth, recognise their achievement and understand that they are capable of whatever they want to achieve.
Priya and I thought carefully of the modules we wanted to create and the value they will bring to our members. We wanted to give them the tools and techniques to hold courageous conversations, to understand their values and purpose. To get them to think deeper about their leadership skills and how they can negotiate more effectively in the future; the type of skills that are often overlooked in traditional leadership programmes.
Can you tell us about Flight and Nest?
Flight is a 12-week skills and strategy programme, where we meet every week for 45 minutes to discuss core topics. We've splits the modules under four key themes which align with the programme values: Build a nest, Nurture growth, Spread your wings and Take flight. We cover topics such as imposter syndrome, personal brand, leadership, productivity, negotiation skills, values, purpose, finance, etc.
The Nest is our community and collaboration space for members. We wanted to create a safe space where people could gather and learn monthly from inspiring experts and from one another. In The Nest, we see many of our Flight programme members continue to network and learn along with new members who may not necessarily need the intense 12-week programme yet still wanted to benefit from the community of like-minded womxn. In order for the womxn on the programme to get to build trust and connect with each other, we only open the doors to The Nest four times a year. This may change in the future but it's working well so far.
How has the pandemic impacted the work of A Leader Like Me this year?
To be honest, we don't know. Even though Priya and I started work on A Leader Like Me in January 2020, we actually launched right in the middle of the pandemic so this is the only world we know at the moment. We do think that the pandemic and everything that happened with Black Lives Matters has changed the way people look at inclusion, diversity and equity, which has probably created a greater need in the work that we are doing.
What projects do you have planned for 2021?
We've got some big plans for 2021. At the moment the programme is only available to womxn of colour but we are hoping to expand this to other underrepresented groups for 2021. We have our global Diversity in Action conference on 23 March, which is an opportunity for people to learn more about how they can be more inclusive in their workplace. We're also going to launch our corporate bespoke 12-week programme to help support organizations who are struggling to move things forward in the IDE space.
How did you and Priya get started in PR and comms?
I completed a degree in IT and specialised in web development (I had big ambitions to be the female version of Bill Gates!) but when I graduated the dot.com crash happened and no one was hiring. And if they were, they were not hiring a northern-based Asian woman. After a particularly horrendous experience in my first job, I started to work for a university in an admin role. There, the marketing manager took me under her wing and convinced me to change my Masters in HR to Strategic Marketing. While completing my Masters part-time, I started to apply for marketing jobs and I was offered an opportunity as a marketing officer for a mentoring scheme for the NHS. It turned out that job was more internal communications than marketing and the rest, as they say, is history.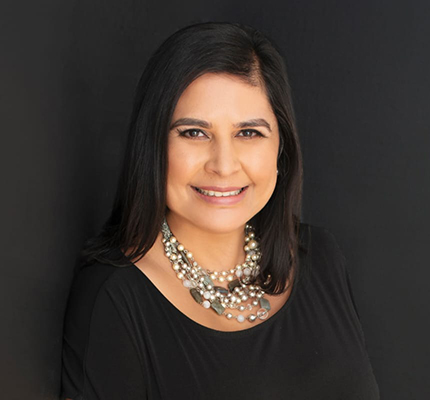 Priya had a science degree and followed it with a PR Certificate programme at a local college. The first 12 years of her career were in the high-tech industry working in telecoms, distribution and high-tech during the tech boom and bust. It started a career of working with organisations going through transformational change. She eventually led Internal Communication for Canada's largest public sector employer, Loblaw Companies Limited, before launching her agency, Inner Strength Communication Inc.
How important are mentorship programmes for helping people in their careers?
It's critical. If I didn't have mentors or coaches throughout my career, I'm not sure what I would have ended up doing. The idea behind A Leader Like Me is to have a safe space where you can learn from others as well as have time to think about your progression, and what areas you need to develop further. Having someone who is unbiased and has your best interests at heart is important so you can truly explore what you need to succeed.
Did you have mentors/people you looked up to?
Oh, for sure – without these mentors I'd never would have found my voice or confidence to do what I do today. Like I said, it can be lonely being the only woman in a room, then add on the fact you might be South Asian, Asian, Black or an Indigenous woman.
You start questioning your qualifications, your ability and whether you're worthy of being there. You're sometimes disregarded or ignored so you have to push yourself to be heard. These mentors gave me the ability to keep pushing and to not let anyone tell me I wasn't good enough to be there.
I fought hard (and still do) to have my voice heard. It's exhausting and sometimes you just want to stick to your lane and not raise your head above the parapet. But my mentors never allowed me to do that, they never allowed me to feel inadequate or unworthy – and for that I'll always be thankful.
Increased diversity in the PR and comms industry is long overdue – have you noticed greater accountability/change during your time in the industry?
To be totally honest, not really. There's no doubt there are pockets of great work taking place but we still have a way to go before we see a greater change across the industry. People say they want to see change and are keen to learn more, but we need more people to take accountability.
We don't need another statistical report to tell us what's wrong – we need tangible actions that will start to make a difference. This slow-paced change is one of the reasons Priya and I decided to host our Diversity in PR conference back in October and why we're going to host a Diversity in Action conference in March 2021. We want folks to hear first-hand from people who have experienced discrimination of some sort, whether that's due to race, sexuality, gender, age, ability, etc. When people hear these stories, it seems to resonate more as they can hear exactly the impact some situations have had on individuals. When more stories are shared, it will drive some more change to take place – I hope, anyway.
Registration for cohort two, which starts in January, is now open and more information can be found at www.aleaderlikeme.com. 
https://www.vuelio.com/uk/wp-content/uploads/2020/12/A-Leader-Like-Me.jpg
430
760
Phoebe-Jane Boyd
https://www.vuelio.com/uk/wp-content/uploads/2019/09/vuelio-logo.png
Phoebe-Jane Boyd
2020-12-09 10:29:48
2020-12-09 14:58:11
PR Interview: Advita Patel, A Leader Like Me and CommsRebel