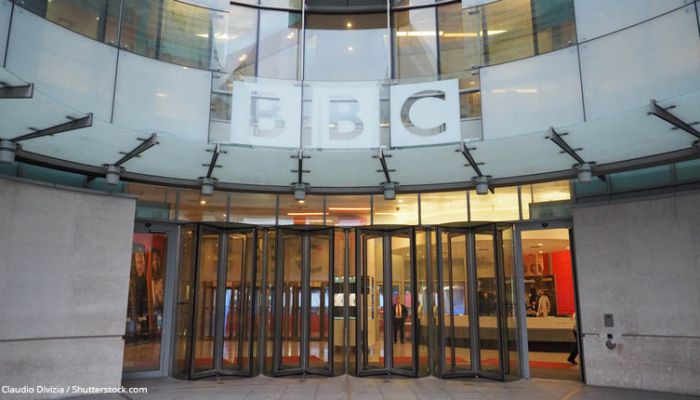 Dead cat or party policy, the very real threat to end the BBC licence fee announced by culture secretary Nadine Dorries – before she partially backtracked – should be a concern to all in PR.
The announced two-year freeze to the BBC licence fee will impact its output, and director general Tim Davie has said 'everything's on the agenda', including news and programming. While commentary on the small amount of money the freeze is saving each household – compared to the costs of rising energy bills or tax changes – suggests this move was politically motivated during 'partygate', the conversation around BBC reform and its replacement has been present in Westminster for many years.
Jessica Morgan, owner of Carnsight Communications, believes the end of the BBC 'Would be devastating for so many.' She added: 'We are so lucky to have a quality national broadcaster in the BBC and I've benefited from it so much, both professionally and personally.'
The BBC is by no means perfect, questions continue to be raised on its editorial position on certain subjects, and its funding model is not as progressive as public broadcasters in some neighbouring countries. But it has the biggest audience, its output and content streams are vast and, though it is often criticised for not achieving it, the corporation is required to be impartial and deliver content without commercial association.
This is one of the reasons the BBC gets such a hard time in much of the press – in a digital age, it has become one of the news sector's biggest competitors and it is not reliant on consumer payment to justify its content.
But for PR and comms professionals, this should be seen as one of its virtues.
Jessica said: 'It's still incredibly discerning – you always have to have a very strong angle to be featured, and I think that's fantastic. No commercial tie ups ever come into it, certainly within the UK, and I think that makes the content all the more powerful.'
PR rightly focuses on the increasing threat of mis and disinformation, audience trust and journalistic independence. The BBC, despite its flaws, generally manages these issues to a high standard and trust in the organisation remains high. Securing PR coverage with the BBC means your story has passed quality control and will have a greater impact on your target audience.
And if your target audience is niche, which organisation is better able to serve them appropriate content than the BBC? Not needing consumer payment for content cuts both ways in this respect. All things to all people is usually a terrible approach – and the BBC has at times wildly missed the mark – but it is required to serve as much of the population as possible, often giving unique or underrepresented communities a greater platform.
Media strategist and How to make your company famous author Jon Card points to niche audiences as something that would be lost if the licence fee was scrapped: 'The BBC produces such a broad range of content any reduction in its output would spell bad news for people in comms and PR.
'It covers a lot of areas which are either quite niche or the public interest. I very much doubt the commercial sector would fill these voids if it stopped doing that.'
The BBC is under threat but 2027 is still a long way off and PR and communications is well placed to support and campaign for improvements to the BBC now, so it can benefit from the BBC of the future.
As Jon concluded: 'Overall, we are better off for it and anyone working in media would miss it.'
Vuelio media monitoring covers BBC news and programming as well as every other media outlet and publisher.
https://www.vuelio.com/uk/wp-content/uploads/2018/08/BBC-.jpg
430
760
Jake O'Neill
https://www.vuelio.com/uk/wp-content/uploads/2023/09/vuelio-logo-200px.png
Jake O'Neill
2022-01-20 16:17:28
2022-01-20 16:17:28
PR needs the BBC